Living Double, Eating Single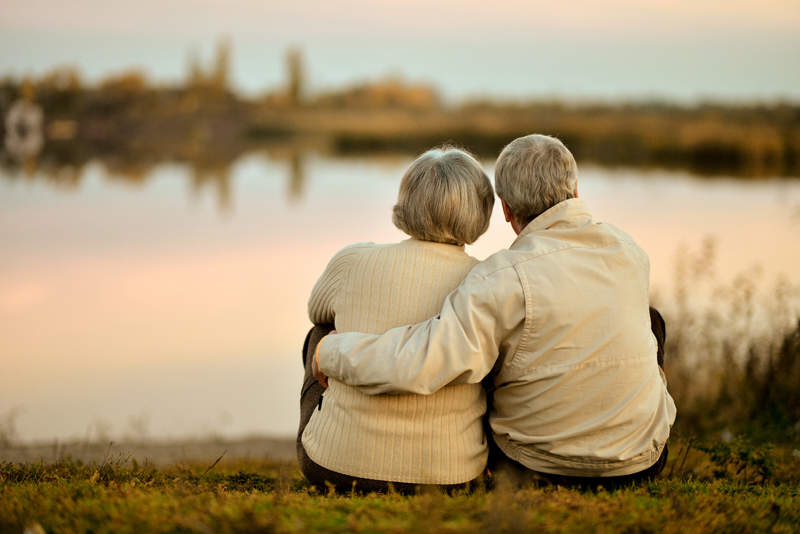 One of the problems sometimes faced in senior married/partner life is when your dietary needs diverge. My husband has high cholesterol, and I have Type II Diabetes. We have dealt over the years with our differences in tastes and dislikes, but this is a completely new ballgame! Cooking two meals each night is not very enjoyable, to be honest, especially when one of us can have something the other cannot. Sigh. Do not despair!There are some rather simple solutions.
(Links to suggestions at bottom of the article)
Search Bella Online!
Check out some other editors and forums:
Bella Quick Cooking
Bella Food and Wine Channel
Cook once, Eat all week plans.
There are several options here. You can join a cooking club, where you attend once a week, or once a month, and prepare food for freezing, then take out portions as you need them. You can buy great books with cooking plans in them. Plan your meals around what you BOTH can have, then pick a day to be in the kitchen and prepare meals for a week, packaged individually for later use.
Weight Watchers has such a program: Weight Watchers Cook Once, Eat All Week
Amazon has some practical books as well: Cook Once, Eat for a Week - Jill Steinback
Go online and look for cooking clubs in your area, or start your own with friends.
Busy Cooks Make Ahead Recipes has some great resources for once a month or once a week cooking, and how to partner up.
Make Lunch your main meal!
As we age, it becomes better for our meal timing, and our digestion, if we eat our main repast of the day at lunchtime. IF you dine out, lunchtime is much cheaper than dinnertime at restaurants. If you are at home, then plan simple meals at noon(ish) and expand your repertoire of dishes by focusing on casseroles, one dish meals or crock-pot preparation. (Small crock-pots are now available and easy to use) Add a small salad (we buy one bag of prepared greens at a time, and enjoy a small salad most days) and a glass of milk (or whatever you can have) and you will have an easy, nutritious supper.
Share Leftovers!
I have started a shared-leftovers plan with my daughter and a neighbor - so we are in effect
cooking once and eating all week
without so much food preparation. Each family is responsible for side dishes and drinks. For example, I make a quiche once a week, which will serve at least six. My husband and I have one serving each and my two compatriots in food each take two servings, and in return give us two servings of whatever they have left over. We usually do this with two meals a week - which means that we get six meals total out of cooking twice. Moreover, we do dot have to eat one dish forever! This concept works best if you are swapping with those with similar food tastes and requirements of course.
Order large portions when eating out!
If you eat out once a week, instead of ordering a senior portion, or a smaller serving, get a large serving and ask for a take-away box/bag. (Formerly known as a doggie bag!) Then you have at least one meal again that week that does not require preparation. In fact, when we do this, once we have the leftovers later in the week, my husband and I swap so we are getting a new meal that we have not had before.
Be creative!!
My spouse does not cook. So, I admit to some resourceful finagling - for instance, when I am not in the mood to cook, he is on his own. HOWEVER, while he is in the kitchen, I am likely to say, ...While you are up...and ask him to bring me a sandwich or some other easily prepared bite to eat. Admittedly not always a sensible eating pattern, but fine for those days that you are worn-out, overworked or feeling just plain lazy!
In addition, you can stock your freezer with a few inexpensive last minute meals: Potpies, individual servings of chicken cordon bleu, frozen mixed fruit (makes a great smoothie) or other once-in-a-while treats all work great. Moreover, as you work the system I have outlined, you will soon have your own extras stocked away in the freezer, and can relax a bit and enjoy your dining, whether or not budgetary or dietary restraints are present in your life. Bon Appetit!


Related Articles
Editor's Picks Articles
Top Ten Articles
Previous Features
Site Map





Content copyright © 2022 by Laura Strathman Hulka. All rights reserved.
This content was written by Laura Strathman Hulka. If you wish to use this content in any manner, you need written permission. Contact Pamela Slaughter for details.