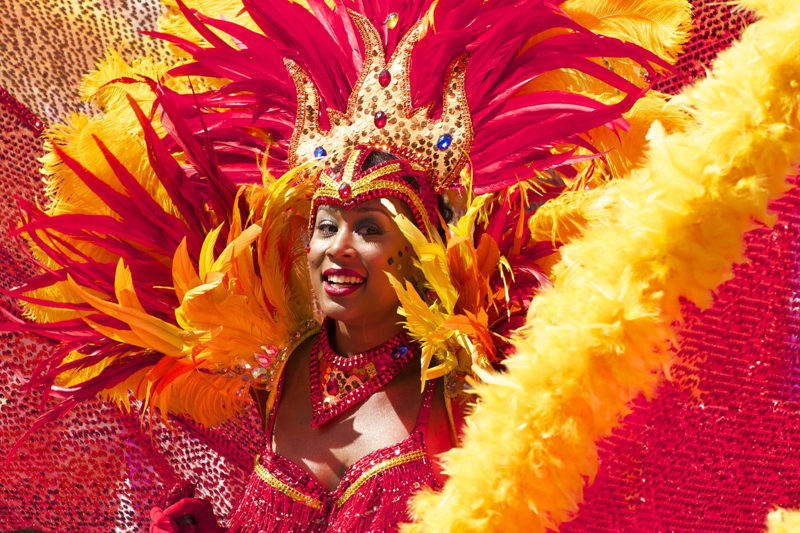 Many people look at the Lowrider today and do not understand its origins, meanings and values. Many people have adopted this distinctly Chicano invention and attempted to call it their own. The Lowrider. Truly one of the greatest and most beautiful recreations of a plainer and blander version of the automobile that in the eyes of one social group has lost its value and was cast off. Nevertheless, to truly appreciate the Lowrider, you have to understand its roots. To pay proper tribute to the whole concept you have to understand the history of the Lowrider.

In the early years of cars, most Mexican immigrants as well as Chicanos were poor farm workers at best and did not have the money to afford a vehicle. Naturally, as time went by, white middle class America began casting off older cars to acquire the newer models, which to white America is a statement. In the eyes of most of America, a car is no good after 2 to 3 years. You should trade it in and purchase a newer car. The theory of having bigger, newer, shinier version of anything and the wasteful abuse of everything has all but destroyed the family unit, as we know it. Everything in our society is disposable, replaceable and comes with an expiration date including friends and family. The only thing important today in the majority of races living in the United States is "Me" agenda. Selfish pursuits of pipe dreams ending in lonely abandoned old age misery that grasps out of the darkness trying to steal companionship from those who chose a different path. No family, no friends only your material possessions to keep you company in cold silence. These statements may seem out of place, unless you know how the Lowrider was born. The history of the Lowrider tells us about Mexicans and Chicanos and is a statement to be proud of.

When these cast off cars came into the hands of the Chicanos, many of whom were closely tied to their Mexican roots, they began, as all Hispanics are apt to do, to define themselves and make an unintentional statement to the world. Hispanics are proud and resilient if we are nothing else. We make something out of nothing, are grateful for all we get but strive always for something better. We value family and friends, whom without we are nothing, just like everyone else, the difference being we know this to be true. When the Chicanos purchased these cars, they were larger cars usually and the entire family road in them causing them to ride low to the ground. In the beginning, as you can imagine, Chicanos and Mexicans were made fun of for riding in such large groups and I have no doubt that the term Lowrider was a derogatory term, though I have no historical data to back it up to date. Yet, because we find our value in family and see the slanderous terms of White Americans for what they are, fear and jealousy speaking, Chicanos were not deterred.

Because Chicanos loved the way the car road low to the ground, in the early years, bags of sand were added to keep the low profile all the time. As Chicanos began gaining financially, so the quality of all things in their life went up and the means to express ones self in artistic ways was given its first breath of freedom. The once quaint and humble Lowrider burst forth with the bold statement of color, art like no one had ever seen before. The old cast offs of one society remade into a rolling work of art. The financial ability to buy hydraulics and install them an innovation in and of itself took the Lowrider to a whole new level. Air brushed painting on vehicles, done off the top of the head of the artists are a one of a kind production. The loving and classy restoration of the interior of classics respecting the way the vehicle looked previously while gently bringing it into fashion once again another work of art. The adding of rims, spinner, sound systems and a variety of other details to enhance the Lowrider is like the application of makeup to the bone structure of a fashion model. You want to enhance the already apparent beauty as opposed to covering it up by attempting to make it into something it was never meant to be or ever could be. The colors so bright and full of life, tastefully combined to draw the attention. Upon closer inspection, you notice the fine details and artistry that goes into each and every aspect of the Lowrider. The engine is lovingly restored and at times completely replaced, chromed out to mirror perfect reflections, both dazzling and brilliant. Often freehand rendered images of the Catholic faith and Jesus y la Santa Maria adorn our Lowriders. Airbrushed pictures of beautiful women usually inspired by the women the owners and artists love are everywhere. The list of ingredients of the delicacy goes on and on.

The Lowrider may have been born from a humble beginning but it is of no doubt gained a position of royalty as the King of Cars and master of the road. However, the Lowrider is more. It is a statement to the world, which they have openly embraced. It says something about Chicanos and Mexicans, albeit unintentionally, that needs be respected and understood. The Lowrider though accepted internationally and coveted equally is and always should be respected as a uniquely Chicano invention. Nowhere does the beauty of the Chicano Lowrider show itself than at car shows where they are placed next to others Lowriders. There amidst the other contestants stands the owner, usually male but more frequently female, with their family. Mothers, fathers, sisters, brothers, children and friends. We stand with the cars we worked on, usually as a family, depicting beautiful artwork done by a cousin or such. Detailing done by one family member and rims brought with our children along. Hydraulics done by a close family member who eats dinner with us like a cousin and engine restoration done by maybe your dad or an uncle. When you look at the Chicano Lowrider, you are not looking at just a restored or updated car. You are looking at a statement that says yes, we have large families, yes we aren't like our white counter parts. We are not like anyone at all. We are everything you thought we were, nothing you said we were and we unlike others, can make nothing out of something without taking away from you. We are proud of who we are, we are Chicano and Mexican, making a new way in this world that has been turned into a foreign land, which once belonged to us. Family is everything, and what you throw away we never would.

Not only is the Lowrider a visual statement but it is a statement of a way of living. To relax, go slow, be proud, and never sell out who you really are. The Lowrider bring cruising to a whole new level using luxury cars so they feel as good on the road as they look passing by. Taking time to enjoy the good things in life while never forgetting who you are. Looking at something you spent time and money on and being proud of its uniqueness and ingenuity. A proud statement of your beliefs as beautifully rendered as the image of carnal beauty. Passion and fashion poise and grace. Aztecan images mix with Catholic ones. So complex are Chicanos that the possible artistic combinations are endless. A calling card and testimony like no other.

The Lowrider history is fascinating and inspiring, but that is only because of the people who it is really about. Chicanos are looked at as a trouble people by the White ruling society as are Mexican Immigrants. That is only because they are misunderstood. The major troubles they have are racism and targeted media attacks. They are warm, wonderful, creative and resilient and when you look at the Lowrider in the arena of a car show, you will never see anything as beautiful all because of the family and friends that are there creating the background that highlights very well indeed everything the Lowrider ever was and will ever be, a truly Chicano original! Never more beautiful than when it is free rolling down Main Street. Orale!


Related Articles
Editor's Picks Articles
Top Ten Articles
Previous Features
Site Map





Content copyright © 2023 by Rebecca M. Cuevas De Caissie. All rights reserved.
This content was written by Rebecca M. Cuevas De Caissie. If you wish to use this content in any manner, you need written permission. Contact Valerie D. Aguilar for details.