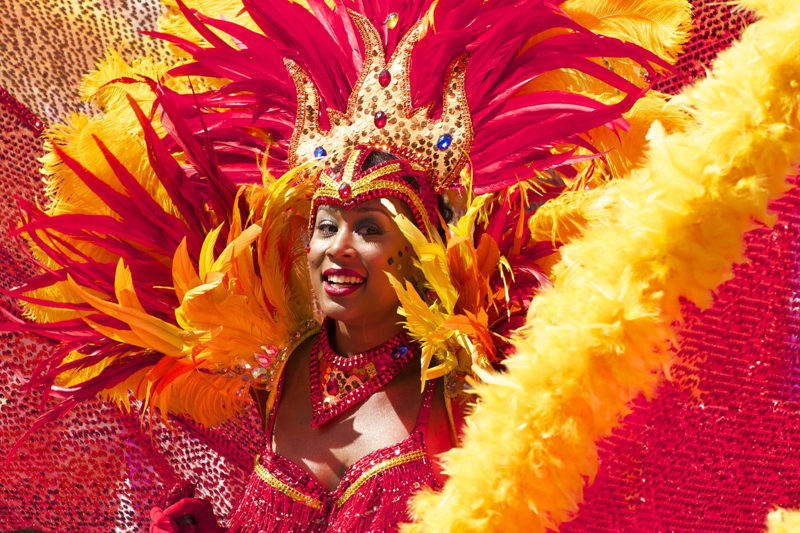 I have compiled a list of Holidays celebrated throughout Latin America. I hope you enjoy learning about each of the holidays. Please check back frequently, as I will write articles and add links for each holiday over time as well as add more holidays as I find them. Happy Holidays!

Jan 1
Año Nuevo, New Year's Day.

Jan 6
Día de los Reyes Magos Three Kings Day

Jan 10
Birthday of Eugenio Maria de Hostos (Puerto Rico)

Jan 21
Feast of Nuestra Sra. de Altagracia, or Our Lady of Highest Grace, the patron Hispanivirgin of the Dominican Republic

Jan 26
Juan Pablo Duarte Day (Dominican Republic)

Jan 28
Birth of José Martí (Cuba)

Feb 2
Treaty of Guadalupe Hidalgo (Mexico)

Feb 5
Día de la Constitución México.

Feb 24
Flag Day (Mexico).

Feb 27
Dominican Republic Independence Day

March 5
Carnival

March 9
Baron Bliss Day (Belize)

March 21
Birth of Benito Juarez (Mexico)

March 22
Emancipation Day (Puerto Rico)

March 31
Cesar Chavez holiday (California, Arizona and Texas)

La Semana Santa The week leading up to Easter

April 11
Battle of Rivas Day (Costa Rica)

April 19
Landing of the 33 Patriots Day (Uruguay)

May 1
Día del Trabajo or Día del Trabajador

May 5
Cinco de Mayo (México)

May 10
Dia de las Madres Mexico and other Latin-American countries

May 15
Independence Day for Paraguay

May 18
Battle of Las Piedras (Paraguay)

May 20
Cuba's birth as an independent republic in 1902

May 25
Independence Day for Argentina

June 19
Artigas Day (Uruguay)

June 24
Feast of San Juan Bautista patron saint of Puerto Rico's capital, San Juan. The rest of Latin America celebrates the day as el Día de San Pedro

June 29
San Pedro y San Pablo

July 5
Independence Day for Venezuela

July 6-14
Los Sanfermines, or the San Fermin Festival or the Running of the Bulls in Pamplona, Spain

July 9
Independence Day for Argentina

July 19
Revolution Day (Nicaragua)

July 20
Independence Day for Colombia

July 24
Birth of Simón Bolívar (Colombia, Venezuela, Panamá)

July 25
Constitution Day in Puerto Rico

July 25
St. James or Santiago Apostol (Spain). Celebrates the patron saint of Spain

July 26
Revolution Day, Cuba

July 28
Independence Day for Peru

Aug 1-6
El Salvador del Mundo, patron saint of El Salvador

Aug 6
Independence Day for Bolivia

Aug 7
Battle of Boyacá (Colombia)

Aug 10
Independence Day for Ecuador

Aug 15
Feast of the Assumption

Aug 17
San Martín Day

Aug 25
Independence Day for Uruguay

Sept. 2
Independence Day for Belize

Sept. 8
Feast of Nuestra Señora de la Caridad del Cobre, patron of Cuba

Sept. 10
St. George's Cay Day (Belize)

Sep 15
Independence Day for Central American nations (El Salvador, Costa Rica, Guatemala, Honduras, and Nicaragua)

Sep 16
Mexican Independence Day

Sep 18
Independence Day for Chile. Also known as Fiestas Patrias and El Dieciocho

Sept 23
Grito de Lares

Sep 21
Independence Day for Belize

Oct 10
Grito de Yara (Cuba)

Oct 12
Día de la Hispanidad (Spain)

Oct 18
Señor de los Milagros (Peru)

Nov 1 & 2
Día de los Muertos or Day of the Dead (México, Central América)


Nov 2
All Souls' Day. Día de Todos los Santos.

Nov 3
Independence Day for Panama

Nov 5
First Call for Independence (El Salvador)

Nov. 11
Cartagena Independence Day (Colombia)

Nov 19
Feast of Nuestra Señora de la Divina Providencia, Puerto Rico's patron virgin

Nov 20
Mexican Revolution Day

Dec 6
Day of the Constitution


Dec 8
Immaculate Conception

Dec 12
Día de la Virgen de Guadalupe or the Feast Day of our Lady of Guadalupe, patron saint of Mexico

Dec 16-24
Las Posadas (Mexico, Guatemala and other Central American countries)
https://www.bellaonline.com/articles/art38224.asp

Dec 24 & 25
La Nochebuena y la Navidad, Christmas Eve and Christmas





Related Articles
Editor's Picks Articles
Top Ten Articles
Previous Features
Site Map





Content copyright © 2021 by Rebecca M. Cuevas De Caissie. All rights reserved.
This content was written by Rebecca M. Cuevas De Caissie. If you wish to use this content in any manner, you need written permission. Contact Valerie D. Aguilar for details.