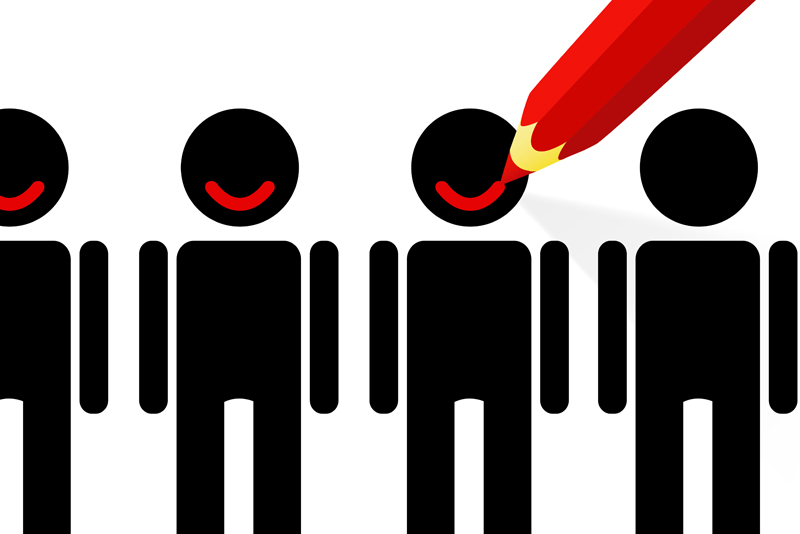 Recently I received an email from a reader who lived in a rural area. She wanted to know if I could offer her any ideas as to a meeting agenda for women in recovery. A couple of the women, herself included, were in AA but there were women with other addictions who had no where to go.

I am guilty of failing to realize how many addicted men and women live in areas where any type of 12 step recovery program and meetings are few and far between or do not exist at all. Admittedly, I have been spoiled by the fact that I live in an area that offers every 12 step recovery program imaginable. If you are in AA you are even luckier because the number of meetings and the attendance at meetings is phenomenal. No one is very sympathetic with the person who says they couldn't get to a meeting.

The subject I would like to talk about is not the number and size of any meeting but specifically, women's meetings. I am amazed at the fact that there seems to be a lack of women's meetings in areas that are considered metropolitan and heavily populated. No matter what type of area you live in, you, as women in recovery, can make a difference in the lives of other recovering women and those seeking recovery. And because the basics of all 12 step programs are identical, it doesn't matter what the addiction.

If you live in an area that has a solid fellowship and you would like to start a women's meeting, it is fairly easy. In all likelihood, the procedure is the same for most 12 step programs but for the sake of giving you incorrect information, I would suggest you ask someone in your fellowship for specifics. You might also want to test the waters by asking other women if they would be interested in participating. Choose a location, day of the week and time and hope that even two women show up! Believe me, they will and when they do, you've got yourself your first meeting!

The first meeting should be only to discuss the format. How do you open the meeting? What readings do you want? Is it a Big Book, Twelve and Twelve, speaker, open, closed, meditation, ticket, "Grapevine" or whatever? Will you give chips/medallions? How do you close the meeting? These are the important issues discussed and agreed upon so meeting number two is a real meeting. Tell everyone about this new meeting when you have an opportunity like "Are there any AA or non-AA announcements?"

The right day and time can also be very important to the meeting's success. I was fortunate to be one of the first at a women's meeting and we purposely chose a time and date that seemed "open" and didn't interfere with other popular meetings. We began with about 6 women and almost two years later average about 40. This January we also had a business meeting and voted to change the format on a trial basis. All in all, the meeting has been a huge success and the only changes I see are positive. Every week there is a new face eager to find the solution to her problem.

So you live in a small, rural area and some folks don't even know what a 12 step program is. There are few meetings and none for women only. Well, if you are going to a meeting and another woman is going to the same meeting, you can do the same thing as I've described above. Maybe you include women with any addiction. Or perhaps you contact a local hospital or a rehab facility and let them know about a women's meeting. That's what Bill Wilson and his group did. If they don't come to you, go to them. If you are beginning a women's meeting under these conditions, please be patient. Once we admit our addiction, we are in recovery for the rest of our lives so we have time to extend our hands to others in need.

The important thing with small groups is not that they must be under the AA, NA, OA, or whatever umbrella but that you have a strict format and follow it. What format you follow is up to the group even if that group is a couple of women. But because you are small, do not fall into the trap of using the weekly meeting as man bashing, pity parties, or the like. It will get old very fast. A few months ago a women wrote me about her alcoholism and I encouraged her to go to a women's meeting. There were none so she found a general recovery type meeting for women. She went once and said she would never go again. That was too bad but I was thinking more of the women who attended this meeting every week and were actually thinking it was about recovery!

If the women in your recovery group have different addictions, there are publications out there that address any addiction and everyone can discuss and share at the same meeting. No one group has a lock on spirituality or meditation so those can also be part of your meeting. Honestly, I believe the choices are endless and can be exciting and fresh even when the attendance may not change all that much.

I think it is important to attend a variety of meetings if they are available to you. I know that when many of us began the steps we didn't want women's meetings because in the past women were not to be trusted. They/we were the enemy! And then we realize that no one is more important to our recovery than other women. Don't wait for anyone else to start a new meeting or organize a group of women. The Big Book says numerous times that "faith without works is dead". So what are you waiting for?

If you have started a meeting and would like to share your ideas or would like to start a meeting and have questions, please email me. I would like to compile many of your ideas and present them in an article at a later time. That too, my dear friends, is service.

Namaste'. May you walk your journey in peace and harmony.



Related Articles
Editor's Picks Articles
Top Ten Articles
Previous Features
Site Map





Content copyright © 2019 by Kathy L.. All rights reserved.
This content was written by Kathy L.. If you wish to use this content in any manner, you need written permission. Contact Kathy L. for details.