Costa Rica's Mangrove Forest on Isla Damas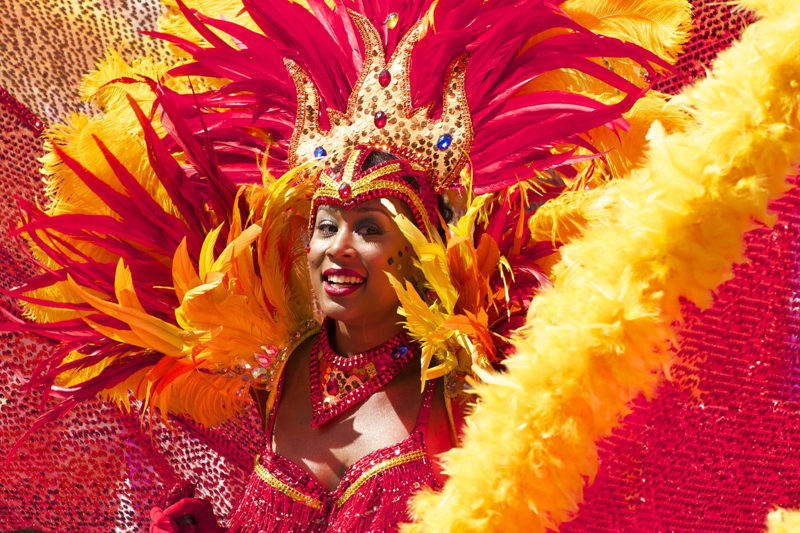 Mangrove forests perform essential functions to maintain nearby ecosystems all over the world. Costa Rica has mangrove forests on both the Caribbean and Pacific coasts. The coast of the Pacific Ocean has the vast majority of the mangrove area of the country. One of Costa Rica's most important mangrove forests is on Isla Damas that lies just off Costa Rica's central Pacific coast near the town of Quepos and just minutes away from Manuel Antonio, Costa Rica's most favored national park.

The mangrove forest is one of the most astonishing and vibrant ecosystems in the world. Mangroves live partially on land and part in the sea, these amphibious plants live in a bio geographical zone of scorching heat, caking mud, and salt levels that would eradicate an ordinary plant in a few hours. Despite the difficult conditions, mangroves are some of the most prolific and biologically multifaceted ecological environments on the planet.

Mangrove estuaries are extremely adaptive. Each mangrove has a filtering method evolved to keep a lot of the salt out and a complex root system that permits its survival in the littoral region that is above the low-water mark and below the high-water mark. These essential swamps are increasingly under threat worldwide. They are destroyed for the sake of something considered as having a higher or more pressing claim such as salt pans, aquaculture ponds, rice paddies, commercial developments, roads, and port facilities. They perish from chemicals, oil spills, pollution, sediment levels getting too high and disturbance of the delicate balance of water and salinity. All mangroves in Costa Rica are protected by law.

On a recent trip to Costa Rica, I had the opportunity to explore the mangrove swamp on Isla Damas currently one of the most important remaining mangroves in Costa Rica. I went with a guide on a pontoon boat, while my companion chose a guided kayak tour. I was too busy taking photographs to paddle, though paddling is quite easy on the glassy waters.

The steamy estuary of protected forest is the remarkable habitat of a large number of birds, reptiles, mammals and insects, including many threatened or endangered species. It is alive with two- and three-toed sloths, pygmy anteaters, raccoons, boa constrictors, crocodiles, thousands of crabs, caimans, twitchy-nosed fruit bats and green iguanas.

While floating through the channels of the mangrove forest, I observed wildlife camouflaged among the branches and the canopies. Hard to miss are the white-faced capuchin monkeys chattering and squeaking as they move acrobatically, sailing through the trees overhead. An alpha male capuchin, providing memorable entertainment, scampered aboard our boat and smacked me when I petted his tiny little hand. He then tried to snatch my camera!

Other mammals include species such as Agouti paca, mantled howler monkey, American otter and white-tailed deer. More camouflaged animals include boa constrictors curled up in the tree branches, long-nosed bats sleeping in a straight single-file line down the trunks of trees and different types of iguanas sunning themselves on thick branches lying in the water. There are a variety of birds like herons, kingfishers, the mangrove hummingbird, yellow billed cotinga, roseate spoonbill, gray-necked wood rail, Rufous-necked wood rail, mangrove black-hawk, white ibis, Amazon kingfisher and frigate birds.

The mangrove forest on Isla Damas provides a secure habitat for many endangered animal species. The government of Costa Rica works together with local people to ensure the protection and preservation of the area.

Come to Costa Rica and experience the adventure of the mangroves. Seeing the exotic flora and fauna while listening to the sounds of nature will be an experience you will never forget. Learn about the fragile Mangrove forests Costa Ricans are successfully struggling to preserve. Reflect on what you find, learn about the culture and the natural treasures of the Mangrove forests. Leave Costa Rica transformed and possibly help this ecosystem for the better. Become a part of preserving this intricate environment not only for its beauty and diversity, but for its necessity for the entire world's habitat balance.






Related Articles
Editor's Picks Articles
Top Ten Articles
Previous Features
Site Map





Content copyright © 2023 by Valerie Aguilar. All rights reserved.
This content was written by Valerie Aguilar. If you wish to use this content in any manner, you need written permission. Contact Valerie D. Aguilar for details.