Christopher Columbus' Sinister Agenda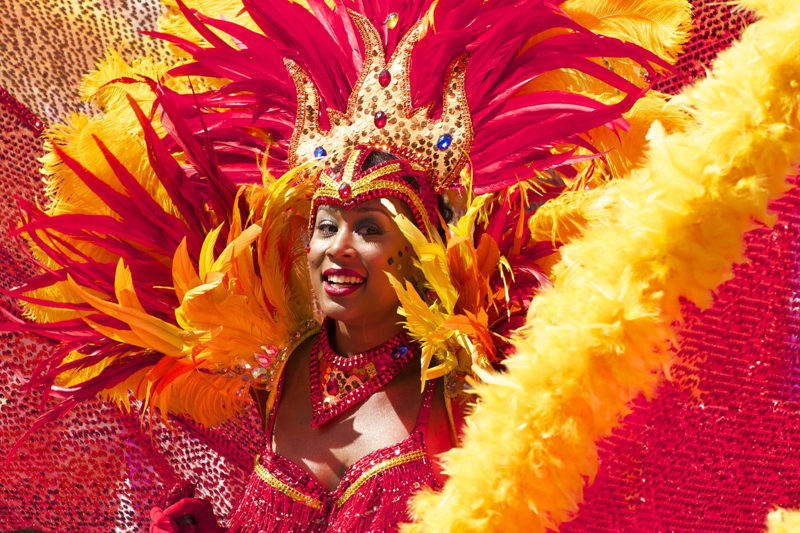 When Columbus set sail from Spain he was trying to reach the Spice Islands of China to trade in gold and spices. He was convinced that he could shorten the route to Asia by sailing west rather than around the continent of Africa. Columbus' voyage was financed by Queen Isabella of Spain on the condition that he would repay her out of the profits from the voyage. The queen agreed to a contract granting Columbus 10 percent of the profit from any goods he acquired on the voyage after deducting the expenses. Columbus was then very motivated to obtain as much valuable cargo abroad as possible in order to make profit for himself and to please the queen.

When Columbus reached land after four months at sea, he believed he had arrived in Asia. Columbus never thought that he had discovered a "new world". The New World was inhabited by kind, gentle people who welcomed Columbus and his crew by offering them hospitality. Columbus found several islands in the Caribbean and reached Central America. After four separate voyages from Spain to the Americas, neither Columbus nor his soldiers ever visited North America. The indigenous people of the New World had already built great civilizations with many millions of people long before Columbus wandered lost into the Caribbean. Vikings actually reached North America several hundred years prior to Columbus. Their settlement was located in what is now Newfoundland, Canada.

As soon as Columbus encountered his first native people, he saw them as a commodity with their domination in mind. According to The Northmen, Columbus and Cabot, Columbus kept a meticulous journal writing on October 14, 1492, "'…with fifty men they can all be subjugated and made to do what is required of them' In April of 1493, Columbus wrote in a letter to one of his patrons, Luis de Santangel, 'They are artless and generous with what they have, to such a degree as no one would believe but him who had seen it. Of anything they have, if it be asked for, they never say no, but do rather invite the person to accept it, and show as much lovingness as though they would give their hearts.' He makes it very clear that the natives had done nothing to deserve the maltreatment. Nonetheless, later in the letter Columbus went on to say, 'Their Highnesses may see that I shall give them as much gold as they need .... and slaves as many as they shall order to be shipped'" (265-66). Columbus, knowing that the Indians were gentle and innocent people, resolveded to exploit them.

After he failed to reach China, India or Japan, Columbus decided to finance his voyage with the plentiful articles of trade in the New World, humans. He kidnapped 1,200 Taino Indians from Hispaniola, packed them on his ships and sent them to Spain. In Spain the Native Americans were paraded naked through the streets and sold as slaves. Hundreds of slaves died on Columbus' ships. The sailors threw the bodies overboard into the Atlantic. The rest died in captivity in Europe.

Columbus' pillaging band of soldiers hunted the natives for sport and profit, beating, raping, torturing and killing men, women and children. They fed the dead bodies to their hunting dogs. In the four years since Columbus' arrival on Hispaniola, the native population of 300,000 was reduced by more than one-third. Columbus' family and his followers established plantations and mines throughout the Caribbean where they relied on native slaves for labor. Columbus captured many more Indian slaves than he could take to Spain in his small ships. This is how Columbus established slavery in the New World.

The Holocaust of World War II was one of the most tragic events of modern history. Close to 6 million Jews, nearly two-thirds of all European Jews and many other people were killed. In comparison, nearly 100 million, roughly 95% of the existing population of Indians in the Americas died within a century of Columbus' arrival. The genocide continued at least through the 1980's in Guatemala. The prejudice toward and discrimination against the indigenous people of the Americas continues today from Greenland to Cape Horn.

Works Cited
The Northmen, Columbus and Cabot, 985-1503: The voyages of the Northmen, The voyages of Columbus and of John Cabot. Ed. E. G. Bourne. New York: Charles Scribner's Sons. 1906. Print. 265-66.


Related Articles
Editor's Picks Articles
Top Ten Articles
Previous Features
Site Map





Content copyright © 2023 by Valerie Aguilar. All rights reserved.
This content was written by Valerie Aguilar. If you wish to use this content in any manner, you need written permission. Contact Valerie D. Aguilar for details.