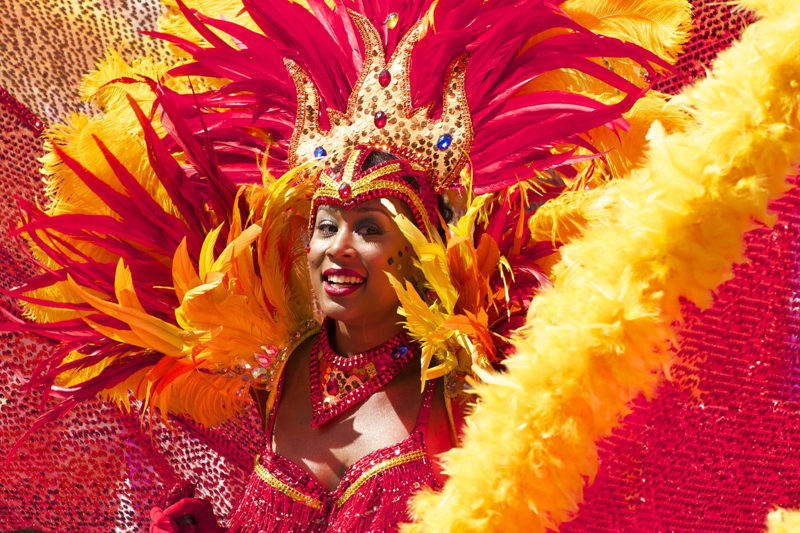 Peruvians love the Christmas holiday and it is a very special time. They are mostly Roman Catholic with a heavy indigenous population and have unique traditions that reflect Peru's history. Christmas celebrations in Peru are a blend of the traditions of the native American and Spanish traditions. On Christmas Eve or Nochebuena most people attend Misa de Gallo or Rooster's Mass so named because a rooster is said to have crowed on the night that Jesus was born. After mass everyone returns home to begin their night of festivities.

The most prevalent Christmas decoration seen all over Peru are the stunning nativity scenes called retablos. Retablos are a complex Andean folk art of religious images which are sculpted of wood, plaster or stone and then painted with intricate detail. The sculptures are placed in a shallow box framed by functioning doors and often even a gable at the top. The outside and doors of the retablo are typically intricately painted with flowers. Some artisans craft tiny retablos the size of a matchbox. Retablos are used as small shrines in homes. Retablos combine Christian and folk traditions and over the years have grown to include secular scenes of daily life such as markets, harvests and festivals.

A custom that is practiced in Peru is that of having chocolatadas or chocolate parties. They make a delicious hot chocolate drink that is very thick and rich to serve with the traditional Christmas sweetbread with fruits called paneton. The chocolatadas organized by churches and businesses began as a charity to serve the hot chocolate and a wedge of paneton to the thousands of poor and underprivileged children around the cities. They usually also give the children a small gift. This custom has grown and now families have chocolatadas at home for their children and friends.

As in most Latin American countries, Peruvians have their grand Christmas dinner late at night on Nochebuena. After returning from mass they begin their Christmas celebration with a toast to the birth of baby Jesus with Champagne. The most popular main courses for Christmas dinner are roast turkey and tamales. There are tamales all over Latin America but the Peruvian ones are larger and spicier. Curiously, one of the most important side dishes is applesauce. They also have salads, sweet potato puree, and a rice dish with curry, almonds and raisins. The side dishes can vary by family.

Once everyone has eaten their fill and presents are opened beneath a sky alit with fireworks, the children are put to bed. This is the time when the adults really celebrate. Some families go out into the street to mingle with family and neighbors and share Christmas greetings. Others push back the furniture to create a dance floor and the salsa begins. These dance parties are called tonos. Everyone drinks and dances the night away. Tonos are a good opportunity for young people to get acquainted, talk and flirt. The parties are often in full swing until after five in the morning.

Christmas day is often spent quietly, recovering from the night before. Christmas mass is well-attended on Christmas day and people often visit family or friends that they did not see the night before. Usually there are plenty of delicious foods left over from Nochebuena and these are enjoyed again.

Peruvians embrace the Christmas spirit and make it their own with their unique customs.





Related Articles
Editor's Picks Articles
Top Ten Articles
Previous Features
Site Map





Content copyright © 2021 by Valerie Aguilar. All rights reserved.
This content was written by Valerie Aguilar. If you wish to use this content in any manner, you need written permission. Contact Valerie D. Aguilar for details.