Romancing the Cuban Cigar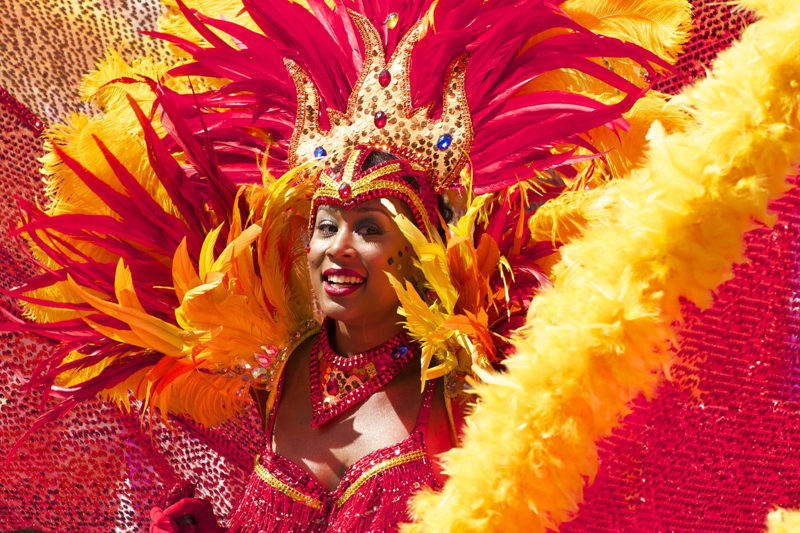 Sublime tobacco...glorious in a pipe
When tipped with amber, mellow, rich and ripe;
Like other charmers, wooing the caress
More dazzlingly when daring in full dress:
Yet thy true lovers more admire by far
Thy naked beauties - Give me a cigar!

Lord Byron "The Island"


Cuban cigars are highly prized world-wide for their superior quality. From pre-Columbian times to the present cigar smoking is considered to be a luxurious indulgence. Cuban cigars are particularly treasured as the finest in the world. Cigar aficionados are very serious about the pleasures of their cigars and many law-abiding Americans have been seduced into the crime of smuggling by their lust for Cuban cigars.

On October 28, 1492 Christopher Columbus landed on what is now known as Cuba. There he met the friendly Tainos Indians. Columbus observed the Tainos smoking herbs rolled in plantain and palm leaves. The Tainos valued their tobacco and offered it as gifts to the sailors. It is difficult to pin down precisely when tobacco was first brought to Cuba but it is estimated that it happened between 3000 and 2000 B.C. Tobacco smoking was done throughout the New World when Columbus arrived. The Spanish sailors soon became enthusiastic smokers and the ritual swelled across Europe. Spain began manufacturing cigars with tobacco imported from Cuba. Undoubtedly, Spain has made far more money from tobacco than it ever did from gold. To this day Spain remains the number one importer of Cuban tobacco.

The climate of Cuba is particularly favorable for the cultivation of tobacco. The quality and properties of the soil combined with the temperature, humidity and rainfall align flawlessly to produce the finest quality tobacco in the world. Eventually cigar making in Cuba prospered, due to increased quality as the Cuban cigar manufacturers had more control over the growing, harvesting, drying and fermenting of quality tobacco. The manufacture of cigars in Cuba allowed for much higher quality and flavor as the tobacco was rolled and sealed prior to exportation. Cuban cigar manufacturers introduced the use of three different types of tobacco leaf for the three parts of a cigar, the wrapper, the binder and the filling. Each is made in its own region of Cuba and is precisely harmonized for its function.

The quality control in the cigar factories in Cuba is first-class. Each leaf of tobacco is hand selected by experts. They work with damp fingers to smooth and examine each leaf so as not to damage it. The most challenging job is that of the cigar maker or torcedora. She places half a leaf of binder on her table, then picks up an assortment of different kinds of leaves and shapes them into a bundle. To cover the cigar, she smooths the wrapper, trims the edges with her knife and wraps it around the bundle. The torcedora is constantly checking with her hands for hard or loose spots or any inconsistency of the leaves. Her touch, gentle and delicate, quickly finds and discards any defects. The quality control group takes samples of each torcedoras' work to check the cigars' size, shape, appearance, and thickness. If any fail the rigorous specifications, they are rejected. This is very serious for a torcedora who is paid per piece.

Most of the cigar rollers in Cuba are women who are held in high esteem for their specialized skill. Highly respected in Cuban society and culture, torcedoras often travel worldwide to display their art of hand rolling cigars.

Cuba is known internationally as the producer of the world's finest cigars. Everything needed to grow superior tobacco aligns perfectly in the Cuban soil and climate. Since President John F. Kennedy enacted into law the Trading with the Enemy Act against Castro's Cuba in 1961, the United States has been cut off from one of its favorite luxuries. Cuba has suffered from the loss of trade relations with the United States but continues to trade with Europe, Africa, Asia and Latin America. Perhaps one day soon the U. S. embargo against Cuba will be lifted so that the United States can indulge in the pleasure of Cuban cigars legally and Cubans can share this key facet of their cultural legacy.

Cigar smoking is hazardous to your health.


Related Articles
Editor's Picks Articles
Top Ten Articles
Previous Features
Site Map





Content copyright © 2022 by Valerie Aguilar. All rights reserved.
This content was written by Valerie Aguilar. If you wish to use this content in any manner, you need written permission. Contact Valerie D. Aguilar for details.