The Parable of the Chocolate Chip Cookie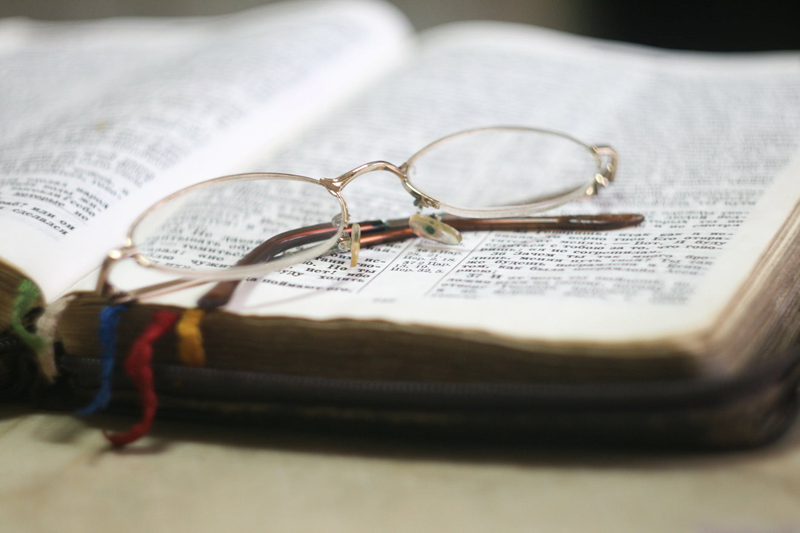 A couple of months ago, I shared a personal story during a lesson I taught in young women. I told them I called it the Parable of the Chocolate Chip Cookie. The story really made an impact on the girls in our ward, and they have termed this year, the "year of the chocolate chip cookie". There have been many references to this story since I shared it, and I thought perhaps you might enjoy it as well.

When I was a missionary, I served in Southern Spain. In my first area, my companion and I were assigned to work with hundreds of less active members. Our first task was to figure out who we needed to work with first. And so our chocolate chip cookie project began.

We decided that in order to make contact with each less active member, we would make cookies for each of them. Who could resist a fresh baked, homemade chocolate chip cookie? We thought we might just have a few less doors slammed in our faces when we offered such a sweet treat as well. We prayed about our idea, and presented our plan to the Lord. We felt good about our idea, and began to make the necessary arrangements.

We sat down with our recipe and figured out what we would need to make our hundreds and hundreds of cookies. It didn't take long for us to discover that we only had enough money to purchase exactly half of our ingredients. We weren't sure exactly how we were going to make this happen, but we knew we needed to give all we had for our project. So we went forth and purchased half of the required ingredients, deciding to have faith that the Lord would help us make it happen.

With anticipation, we mixed up our first batch of cookie dough. Now, there weren't chocolate chips readily available to purchase, so to make chocolate chip cookies required a little more effort on our part. We had to purchase chocolate bars and cut them up into chunks to make our own chips. Then we added those chunks to our bowl of dough and folded them in with our wooden spoon.

Once we had our first bowl all mixed up, we bowed our heads in prayer and prayed over it and once again expressed our desire and plan for the cookies to our Heavenly Father. We also explained we only had enough money to purchase half of the required ingredients, but that we knew it would somehow all work out.

We took a small teaspoon and put little drops of dough onto our cookie sheet. Then we put them in the oven and to our surprise and delight, when we removed the baked cookies, they were BIG and perfect cookies, instead of the small tiny ones we were expecting. This continued on and we got dozens and dozens of large chocolate chip cookies out of a single batch of cookie dough. Our bowl of cookie dough seemed to be endless. It was a modern day version of the loaves and fishes miracle.

As we baked hundreds and hundreds of cookies, our kitchen table began to be completely covered. We had several layers of cookies and there wasn't a speck of table to be found. And still we baked on and on. Only on the rare occasion did we need to stop and mix up a new batch of dough. Those few occasions were memorable as we were tired of looking at the same dough and just needed to have a break by mixing up a new one to look at for awhile. Amazingly, we had ingredients left over. How was this possible except by the hand of the Lord?

While the cookies baked, we hand wrote scriptures on slips of paper that we could attach to the bags of cookies we would deliver. Then we put a cookie for each person in each household into a plastic sandwich bag, tucking the scripture inside. Since we had so many cookies to deliver, we enlisted the help of the other missionaries in our city to help us get them all delivered and determine which families we should start meeting with first.

Amazingly, none of the missionaries had a single door shut in their face. Though not everyone was ready to make changes and come back, they were accepting of the contact. Everyone was happy to get cookies and were amazed to get cookies that had chunks of chocolate in them. They had had cookies before, but not chocolate chip cookies. They didn't know what they were missing.

This is the same with the gospel. The people we meet and know that don't have the gospel in their lives, or have stepped away from the church, are missing the chocolate chips in their lives. They might have what they feel are really good cookies that they enjoy. But they don't know what they are missing and that those cookies are supposed to have chocolate chips. It is up to us to bring them the chocolate chips and help them to see what they can add to the cookies of their lives with the chocolate chips of the gospel of Jesus Christ.

Don't forget the chocolate chips in your cookies...What you have may taste good, but you don't know what you or others may be missing. Help others find the chocolate chips of the gospel of Jesus Christ.


Related Articles
Editor's Picks Articles
Top Ten Articles
Previous Features
Site Map





Content copyright © 2023 by Brenda Emmett. All rights reserved.
This content was written by Brenda Emmett. If you wish to use this content in any manner, you need written permission. Contact Brenda Emmett for details.