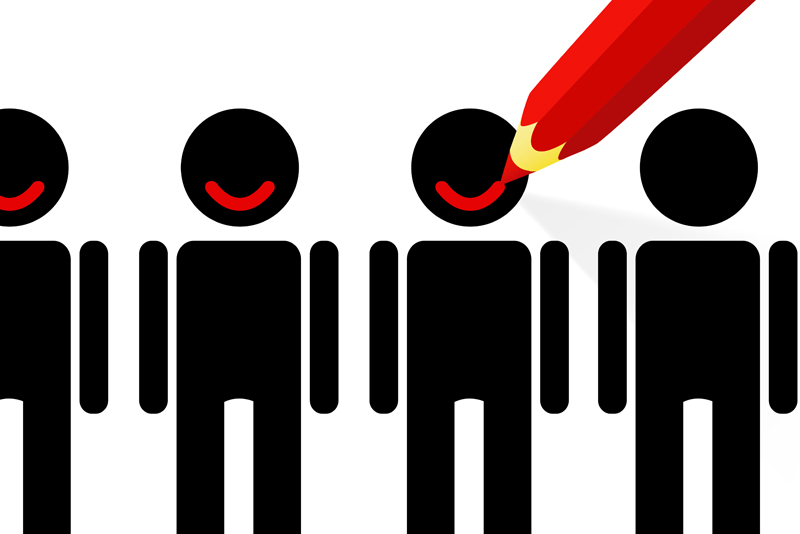 Almost every one of us in a 12 Step Recovery program has known someone who has taken his/her life while suffering from an addiction. Many of these deaths are considered "accidental" but there are also those that are, without a doubt, suicides.

Recently I heard of two suicides and began thinking of how depressed a person must be to make a conscious decision to take his/her life. I thought about my own life, my use of antidepressants and my addiction to alcohol. I thought of all of the men and women I know in the fellowship and how many of them have mental health issues ranging from mild depression to serious bi-polar conditions. Because the connection between addiction and depression is so common, I wanted to find out more about it to see where I stood in this area of what is called "dual diagnosis".

I discovered that although I can feel sad, restless, anxious, fatigued, and all of the other symptoms of depression, I suffer these rarely. There are nights I can't sleep and days where I can't concentrate. For the most part, I believe that is fairly human. When I was drinking heavily I was always depressed and thus drinking and depression became somewhat like the chicken and the egg. Did I drink because I was depressed or was I depressed because I drank? I could probably study that question for the rest of my life but I believe I found the answer when I read the following: "Many symptoms of depression generally go away with abstinence from drugs and alcohol, and from utilizing the Twelve Steps to increase coping skills." (Hazelden Foundation, 2007)

Fortunately, I do not suffer from major depression but since the rate of depression among female alcoholics is about twice as high as in males, you or someone you know might benefit from the facts and the information I have gathered here.

First of all let's go back to the chicken/egg thing about depression leading to addiction or addiction leading to depression. When depression comes first, some people use alcohol and drugs to "self-medicate". That provides temporary relief from feelings but when the effect wears off, the bad feelings are still there and so depression can lead to addiction. The symptoms of addiction and depression can be very similar but when depression can be directly connected to the addiction it is not considered a "dual diagnosis". The depression is simply a consequence of the addiction. For example there are psychiatric disorders associated with certain drugs. Eliminate the drug and you eliminate the disorder.

The question for you or for the professional helping you is to determine which came first so that you can be treated correctly. For example, if a person stops drinking or drugging it may be clear that the addiction led to depression and a recovery program and perhaps counseling might be recommended. If, however, the depression has led to the addiction, it may be harder to recover because both issues must be treated and most likely with medication. One article I read even suggested that anyone suffering from clinical depression should be assessed for addiction and anyone with an addiction should be assessed for a depressive disorder. Wow! I'm not sure there would even be enough therapists for that one!

Medication for depression is always a touchy subject if you are addicted to drugs or alcohol. My own personal feelings are (and I think they reflect the majority of recovering addicts) that if you need medication to live full, happy lives and you take it as prescribed, it is the best thing you can do for yourself and your family. My personal jury is still out over medication such as Antabuse but if it keeps someone sober, I guess I should not be critical.

The frightening thing about untreated major depression is that it does not just go away. Persons who suffer an episode of major depression have a 50% risk of another episode; after that episode there is a 70% risk of a next and after that a 90% chance. With every chance of a major depression episode, there is also the chance of relapse. My own nonclinical opinion is that this is where those suicides we hear of happen. Scary, isn't it?

There are many lists of symptoms of depression. Be reminded that "major depression" involves the body, the mind and the thought processes. It affects everything a person does. It is not being stressed out or sad. People who have major depression can't just snap out of it. Here are a few of the symptoms:

Ongoing sad, anxious or empty moods most of the day, nearly everyday
Feeling hopeless or pessimistic, worthless, guilty
Having trouble thinking or concentrating
Loss of interest and pleasure in activities
Fatigue, having trouble sleeping or sleeping too much
Physical symptoms that do not respond to treatment (headaches, digestive orders)
Thoughts of death or suicide

There is so much literature of interest connecting addiction and depression. Sometimes admitting depression is like taking Step One because we are just as powerless over depression and our lives can be made even more unmanageable. Many of the women I know in recovery are more uncomfortable about their mental problems than they ever are/were of their addiction. We can be free of both. We can live healthy, happy, productive lives but we have to take that first step.

No one of us has to do this alone as the Big Book of Alcoholics Anonymous tells us that "we shall be with you in the Fellowship of the Spirit, and you will surely meet some of us as you trudge the Road of Happy Destiny."

Namaste'. May you walk your journey in peace and harmony.



Related Articles
Editor's Picks Articles
Top Ten Articles
Previous Features
Site Map





Content copyright © 2022 by Kathy L.. All rights reserved.
This content was written by Kathy L.. If you wish to use this content in any manner, you need written permission. Contact Kathy L. for details.