9 Known Ways To Make The Most of Essential Oils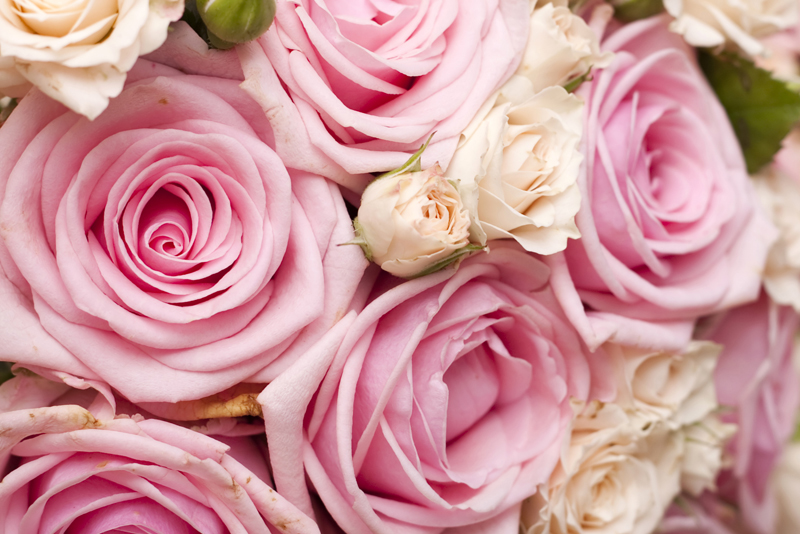 Uses of essential oils run the gamut from body care products to aromatherapy. Not surprisingly, we see essential oils on the labels of our favorite home and personal care products. They are practically everywhere. You'll find essential oils used in body care products as well as essential oils for skin conditions and skin types, aromatherapy and stress management, though quality and concentration may differ widely from one product or brand to another.
These wondrous plant extracts have plenty of uses and benefits known to many. However, even those who are familiar to essential oils may have missed the more obscure but nonetheless amazing purposes. If you have those little bottles of EO at home, know that they have limited shelf life so you might as well make the most out of every drop.
Here are nine incredible uses of essential oils.
1. As powerful mood creator
- People may react differently to a scent but generally speaking, certain fragrances evoke specific moods. Popular floral scents jasmine and rose, for instance, are said to invoke happiness. So if you are feeling low lately, you may want to diffuse these lovely scents. Needing some tranquility? Chamomile or frankincense may help. Want to relax? Get some lavender or sandalwood.
Essential oils aren't only for aromatherapy and stress management at home. It can help you become more effective at work, too. If you need to get creative, a little lemon or bergamot in the air, or your tea perhaps, can pump those creative juices. Cinnamon, thyme and lemon can keep you focused while basil, lime and ylang-ylang can boost assertiveness.
And hey, if want to throw some love in the room, turn up the passion with spritzes of rose, ylang-ylang, jasmine, patchouli or cinnamon.
2. Versatile home cleaner.
- You can't guess how many uses essential oils have at home, especially lemon and tea tree oil. A few drops of lemon oil in boiling water make an awesome burnt pan cleaner. When put in washing machine load, you'll have clean, fresh-smelling clothes. Lemon oil mixed with tea tree oil? No need to buy commercial all-purpose cleaner and disinfectant.
Essential oils purify air, too, and helps deter insects and rodents. For moldy smell, diffuse tea tree oil. If you simply want the air pure and fresh, opt for cinnamon. Kill pests with orange oil or repel mosquitoes with citronella. You see, essential oils are quite "essential" at home. All you need to do is find out how you can maximize their use.
3. Hair and body care.
- Lip balms made of coconut and lavender, shampoo from rosemary and ylang-ylang and facial scrubs from patchouli and grapefruit oils are just some of these. You can easily find recipes for every hair and skin condition.
4. Exciting gifts.
- Can't think of something nice and personal to give? Why not make your own concoctions using essential oils you have at home? There are many essential oils used in body care products such as those mentioned above and they are perfect as gifts and giveaways. Planning a bridal shower? Make some love potion! A baby shower? Have some chamomile and lavender ready. If you need help, the internet is teeming with recipes and even packaging ideas for this. If you prefer not to concoct, wrap the EO bottle nicely along with a printout of its uses and you're done.
5. Keeping fit.
- Ever used essential oils in weight loss? Perhaps as a mean to make yoga and pilates more effective? You might be surprised that certain essential oils can help you in your mental and physical fitness efforts. Try enhancing metabolism with a blend of cinnamon, ginger and grapefruit oils or reducing cravings for food by inhaling cinnamon and peppermint oil. Peppermint is also great to keep going during workout and if you want to stay relaxed in meditation, opt for sandalwood or lavender.
6. Food.
- Essential oils are typically labeled for external use but really, most are edible as they are from fruits like orange, lemon and lime and spices like cinnamon and nutmeg. Lavender cake, lemon water, peppermint tea – you might have tried these! In fact, many sweets available in the market use essential oils as flavorings. However, it is still advisable to be careful when using EO in food and drinks as it is highly concentrated.
. Healing.
- Carrot seed oil is gaining popularity for its many properties including anti-oxidant, antiseptic and stimulant. It is also considered as anti-carcinogenic. Though there are no solid claims to back this up yet, there seems to be no harm in using this remarkable oil. Common illnesses and conditions can likewise be relieved by essential oils use. Try lavender and peppermint for headache, eucalyptus for cough, lavender for burns and bruises and oregano oil for cold.
8. Emotional and spiritual health.
-There are individuals who harness the power of essential oils in their spiritual pursuits. Frankincense apparently enhances spiritual awareness.
9. Anti-aging.
- Reduce age spots by applying frankincense on skin, apricot kernel oil to hydrate and nourish and sweet almond oil to regenerate and maintain skin's elasticity. Other essential oils to keep skin looking young are coconut oil, avocado oil, rosehip seed oil and argan oil.
Find the right essential oils for skin conditions and skin types and you won't have to spend a lot on expensive creams to stay young and beautiful.
That's it for this week,
Life Never Smelled So Sweet!
Juliette's Website
https://www.nyrajuskincare.com


Related Articles
Editor's Picks Articles
Top Ten Articles
Previous Features
Site Map





Content copyright © 2022 by Juliette Samuel. All rights reserved.
This content was written by Juliette Samuel. If you wish to use this content in any manner, you need written permission. Contact Juliette Samuel for details.