Quick & Easy Fish Taco Recipe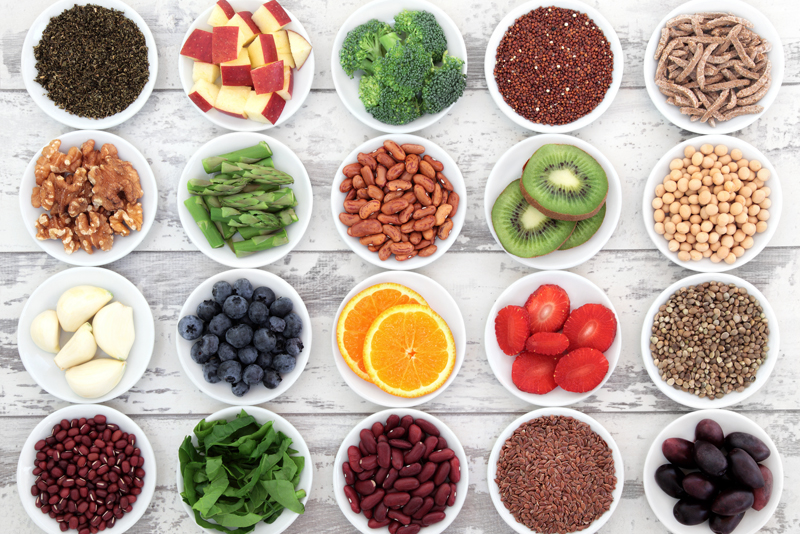 My Mom chaperoned a group of high school Spanish students to Mexico for a 3-week trip back in the 80's. The students stayed with Mexican families most of the nights, and ate breakfast in the mornings at each home. Mom wasn't a big fan of seafood anyway, and one morning to her absolute horror, she was served a sardine quesadilla. Since I had briefly owned a small Mexican restaurant, I thought I knew quite a bit about Mexican food, and had learned to prepare everything on our restaurant menu; however none of our restaurant's offerings included seafood. Since Mom's sardine quesadilla experience (which she described as the most horrible food experience of her life), it never occurred to me that Mexican seafood dishes were common and delicious, especially in regions close to the ocean.

I am not a big fan of fast food or chain restaurants, and have found that airports feature very few offerings other than these.  I like to seek out regional food wherever I am, and even in an airport I try to do something for food other than fast food or chains. On one occasion several years ago, traveling through the San Francisco airport, I saw a sign advertising "fish tacos" at Rubio's grill. I immediately thought Yuck!  However, since Rubio's wasn't yet in Utah, and it was a fairly new chain that I hadn't heard of, I stood in line to see what new dishes I could taste. The fish tacos really looked good, so I ordered one, then I had to stand in line all over again to get another one because it was so good!  Since then, I have been ordering fish tacos everywhere I go. I especially love the Halibut tacos at Humpy's in Anchorage, and I even like Del Taco's new fish taco (which is a clone of Rubio's).
  
Now that I've been eating fish tacos for several years everywhere I can find them, I've found that there are lots of Good fish tacos; however, there are also lots of awful ones too.  I offer my list of what I consider are the key components of a good fish taco:

1. Good fish, of course, cooked to perfection. Most fish tacos feature mahi mahi, cod, or halibut which has been battered and deep fried;

2.   Soft corn tortillas; flour tortillas, while fine for other kinds of tacos, lack the texture that is key to complementing the fish and other ingredients. When used in fish tacos, flour tortillas become soggy very quickly, fall apart, and make a big mess.
 
 3. Shredded Cabbage with a flavorful white dressing (almost like a coleslaw). Don't, under any circumstances, settle for lettuce, cheese and tomato; these just don't go well with the fish.

4. Lime wedges, which are squeezed over the fish and cabbage mixture.

Note: I never add cheese to my fish tacos, but I do add a little bit of good salsa.

I recently taught a Mexican Restaurant Favorites class and developed the following recipe for a quick and easy grilled-rather than fried—fish taco.  The gas grill is my first choice in making these tacos, but when I don't have time to heat it up, I use my George Foreman type grill which is very fast and the fish comes out flaky and perfect.   I usually utilize the coleslaw mix available in the salad section of the grocery store to save time and eliminate the need for shredding the cabbage. These tacos will take you less than 30 minutes.


Quick and Easy Grilled Fish Tacos

4 Servings (about 3 tacos each)
 
4 4 ounce tilapia fillets, (or use any white fish) 1/2" thick or less (cod, mahi mahi, halibut, sole, work well; I have also used salmon with delicious results)
lime pepper seasoning
nonstick cooking spray
12-24 fresh Corn Tortillas

4 cups coleslaw mix, or 1 head cabbage, finely shredded
1 batch Creamy Mexican Taco Sauce

Salsa – your favorite kind
1 lime, cut into wedges
cilantro, for garnish

Sprinkle the tilapia fillets with lime pepper seasoning. Either heat up the gas grill (I spray the area I am going to use with non-stick spray) or spray a George Foreman-type grill with nonstick spray. Sprinkle the fish on both sides with the lime pepper seasoning. Cook the fish on the grill until it is just cooked through and flakes with a fork, about five (George Foreman-type) to ten minutes (gas grill). Set aside and keep warm.

Heat the corn tortillas on an ungreased griddle or in the microwave oven just a few seconds each.

For each taco: Place a piece of the grilled fish (each piece should make 2 or 3 tacos) on 2 corn tortillas (you may use only one, but the tacos are easier to eat with two; top with cabbage and a generous spoonful of Creamy Mexican Taco Sauce. Add salsa to taste, squeeze lime over all, then sprinkle with cilantro. Fold the taco in half and eat immediately.
 
Creamy Mexican Taco Sauce

3/4 cup mayonnaise
3/4 cup plain yogurt
1 teaspoon Old Bay seasoning
2 tablespoons finely chopped cilantro
juice of 1 lime
1/2 teaspoon finely grated lime zest
 
Mix all ingredients well. Refrigerate until serving time.
 
 
 







Related Articles
Editor's Picks Articles
Top Ten Articles
Previous Features
Site Map





Content copyright © 2023 by Karen Hancock. All rights reserved.
This content was written by Karen Hancock. If you wish to use this content in any manner, you need written permission. Contact Karen Hancock for details.