Five Easy Action Steps for Activists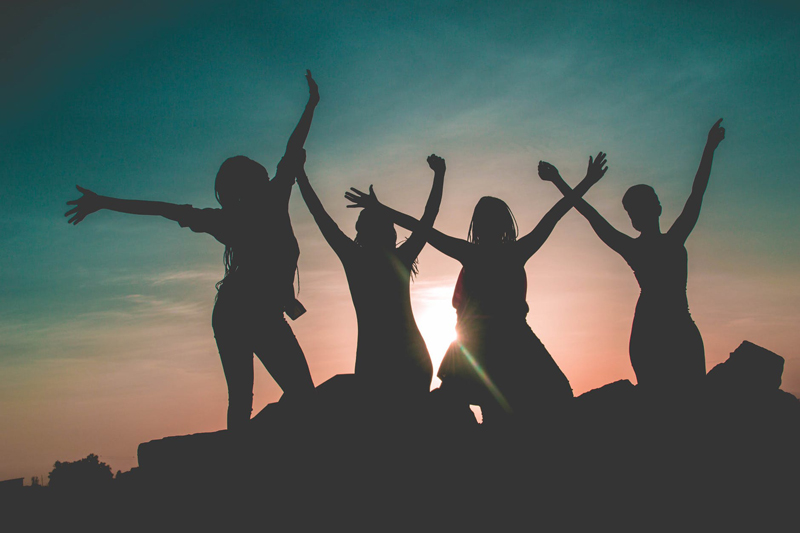 Watch your language
Words have the power to shape and shift attitudes and cultural norms. How you choose your words can be a form of activism because others are always listening – and deciding. When you speak do you challenge or reinforce oppressive cultural ideas? For example, the common expression "he throws like a girl" implies acceptance of the idea that girls are inferior. The expression, often used as an insult, also suggests there is something wrong with girls.

Sign up for change
Create small changes with the click of your mouse. There are a number of web sites that donate to causes you care about each time you log on. The HungerSite is one example. User clicks help charities provide meals for veterans and others in need. Other sites like those listed in Chapter 14 of the book Half the Sky: Turning Oppression into Opportunity for Women Worldwide make it easy to make change. These sites include globalgiving.org where you can provide direct financial support to a person overseas that needs help. You can also get email updates and suggestions for citizen advocates from worldpulse.com. Why not search one now?

Read more
Ignorance is never bliss when it comes to making a difference. If you want to understand an issue it can be helpful to read about it. Use what you learn to write meaningful letters to editors or to your representatives. Don't forget to let them know you are a registered voter in the district who will be monitoring the outcome.

You can also use your knowledge to craft and distribute a petition among friends and other like minded individuals. Finally, consider joining the CARE Action Network for news and action alerts that can help you be a stronger citizen advocate.

Volunteer
One of the best ways to move the dial on an issue is to roll up your sleeves and work with those directly impacted. First hand experience not only provides immediate relief it also builds your credibility as someone who understands and can speak to the complexities of the problem as well as offer useful solutions.

Let your values be your guide
How closely does what you do match what you say you believe? You can be sure that those around you – your children especially – have noticed any gaps or differences. We model our values more powerfully than we can ever talk about them so plan your actions accordingly. For example, if you say you care about the environment but usually waste and rarely reuse, it is probably time to realign your words and deeds.








Related Articles
Editor's Picks Articles
Top Ten Articles
Previous Features
Site Map





Content copyright © 2022 by Barbara Gibson. All rights reserved.
This content was written by Barbara Gibson. If you wish to use this content in any manner, you need written permission. Contact Barbara Gibson for details.