Bahá'ís Call for Action on Climate Change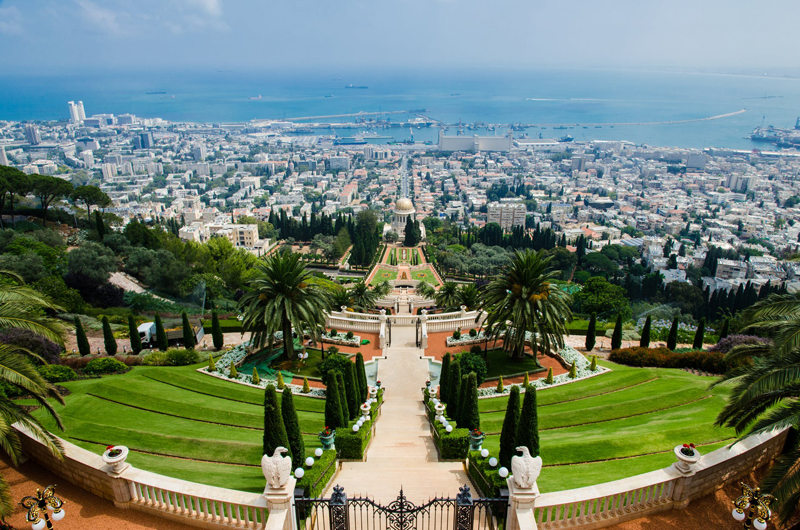 As individuals and groups Bahá'ís are involved in social action and participate in dialogs on current issues and problems facing humanity. One of those issues is climate change.
The Bahá'í International Community recently published a position statement on the importance of addressing climate change from a slightly different perspective than just economic and territorial:
Seizing the Opportunity: Redefining the challenge of climate change.
(See link below for the complete document.)
The fundamental questions which are addressed in this paper include:
* Who is responsible for the consequences of climate change?
* Who should pay for the damages?
* How should target levels of greenhouse gas concentrations in the atmosphere be determined?
* What procedures will ensure fair representation in decision-making? and,
* If nations have a responsibility to reduce greenhouse gas emissions, how do those responsibilities devolve onto the various units of government, organizations, individuals and non-state actors?
"The challenge before the world community...is not only a technical one but a moral one, which calls for the transformation of thoughts and behaviors so as to allow our economic and social structures to extend the benefits of development to all people.
"To contribute to this important discourse, [the International Bahá'í Community] assert that
the principle of the oneness of humankind must become the ruling principle of international life.
This principle does not seek to undermine national autonomy or suppress cultural or intellectual diversity. Rather, it makes it possible to view the climate change challenge through a new lens – one that perceives humanity as a unified whole, not unlike the cells of the human body, infinitely differentiated in form and function yet united in a common purpose which exceeds that of its component parts."
The idea that humanity is one family is more than a call for cooperation. It means remolding old unjust patterns of human interaction. What Bahá'ís think needs to happen, and what they are committed to working towards, is captured in this quote from that paper:
"In order to progress beyond a world community driven by a largely economic and utilitarian calculus, to one of shared responsibility for the prosperity of all nations, such a principle must take root in the conscience of the individual.
In this way, we come to recognize the broader human agenda," which is more than climate change, poverty eradication, gender equality, development, etc. It means looking for ways to use both human and natural resources for the progress and well-being of all people.
Here are three examples of ways in which the Bahá'í community has been engaged in social discourses on climate change:
* Last fall, the Canadian Bahá'í Community joined dozens of other faith communities in calling for new approaches to address the challenge. The "Canadian Interfaith Call for Leadership and Action on Climate Change" noted that "the growing crisis of climate change needs to be met by solutions that draw upon the moral and spiritual resources of the world's religious traditions." The declaration calls for "a cultural transformation that brings the values of sustainability to the forefront of public consciousness – and into more responsible practices."
* In December, the Australian Bahá'í community hosted the 15th annual conference of the International Environmental Forum on the theme of "Ethical Responses to Climate Change: Individual, Community, Institutions." The conference statement notes that, "Climate change should not be viewed...as a partisan political issue, but rather as a summons for humanity to unite."
* Most recently, the National Spiritual Assembly of the United States joined others in endorsing, "A Call for Interfaith Actions on Climate Change April 21-27 in Washington, DC and Nationwide during Earth Week 2012". The call expresses the urgency of addressing the climate issue now and calls for action based upon three widely held moral principles: to prevent human suffering and death; to promote equity and justice; and, to exercise stewardship of God's creation.
Seizing the Opportunity: Redefining the challenge of climate change
The Bahá'í International Community's statement, including specific and concrete steps to meet this challenge, beginning at the grassroots.
A good resource for more information on climate change and the many ways to become part of the solution is
Interfaith Power and Light's
website.
You Should Also Read:
Bahá'ís as Activists
How to Change the World
Basic Bahá'í Teachings


Related Articles
Editor's Picks Articles
Top Ten Articles
Previous Features
Site Map





Content copyright © 2022 by Cheryll Schuette. All rights reserved.
This content was written by Cheryll Schuette. If you wish to use this content in any manner, you need written permission. Contact Cheryll Schuette for details.