Dinosaur Fizzy Eggs and Soap Crafts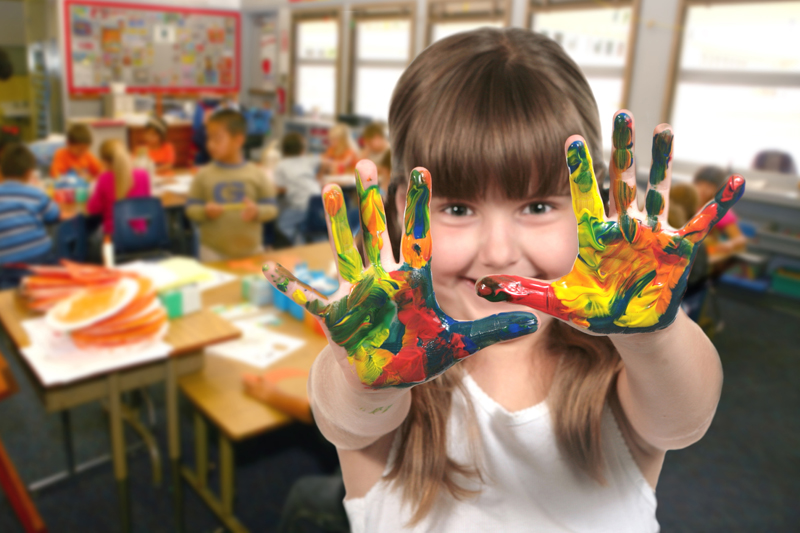 Dinosaur Fizzy Eggs
8+
You will need:
-Plastic Dinosaur
-Sea Breeze Astringent in a squirt bottle
-Powdered base
Baking soda
-Powdered acid
Powdered lemonade
Kool-Aid
-Medium-large mixing bowl
I used Kool-Aid Lemon flavor powdered drink mix in the 0.23 oz packet size because I had several packets lying around.
Combine your choice of acid with baking soda in the mixing bowl.
*For every teaspoon or acid use 2 teaspoons of baking soda.
Blend the acid and the baking soda together really well.
The nozzle on the squirt bottle should be set to spritz or fine spray.
Gently and slowly spray the mixture the Sea Breeze onto the mixture one spray at a time.
*You do not want to get the mixture to get to wet. Getting it to wet will cause the chemical reaction now instead of after you have created your egg.
After each squirt knead the mixture together for 15-30 seconds.
Continue squirting and kneading until you are able to mold the mixture.
I put the mixture and the dinosaur into a small bowl and molding the mixture around the dinosaur and form into an egg shape.
Allow to dry for several hours or overnight.
Once your egg is dry, just drop the egg into a bowl of warm water. The mixture will foam up and disappear leaving the dinosaur.
Soap
**This craft requires adult supervision**
6+
You will need:
-Dinosaur
-1 bar of soap
-Mold
-Vaseline
-Microwaveable bowl
-Spoon or stirring stick
*There are many different ways of making soap, however I have chosen to use items that most people who have never made soap have around the house.*
I have had many projects fall apart because the mixture I put into the mold would not come out. Therefore I highly recommend rubbing Vaseline on the inside of your mold. I used a small plastic fruit cup for my soap mold. I liked the look and thought it would give the soap a nice shape. Whatever you use make sure the dinosaur can fit inside the mold.
Place the dinosaur inside mold and set aside
Next take a bar of soap and have an ADULT cut it into smaller pieces.
Put them into the microwaveable bowl and microwave the soap for 1 minute. Bowl and soap will be hot.
Stir to get any lumps out. If you need to microwave for an additional 15 seconds at a time and stir before microwaving again.
An ADULT should remove the melted soap from the microwave and pour into the mold.
Allow to cool for 2-3 hours. Turn the mold over and gently tap the bottom until your bar of soap falls out.


Editor's Picks Articles
Top Ten Articles
Previous Features
Site Map





Content copyright © 2019 by Diane Claus. All rights reserved.
This content was written by Diane Claus. If you wish to use this content in any manner, you need written permission. Contact Launa Stout for details.