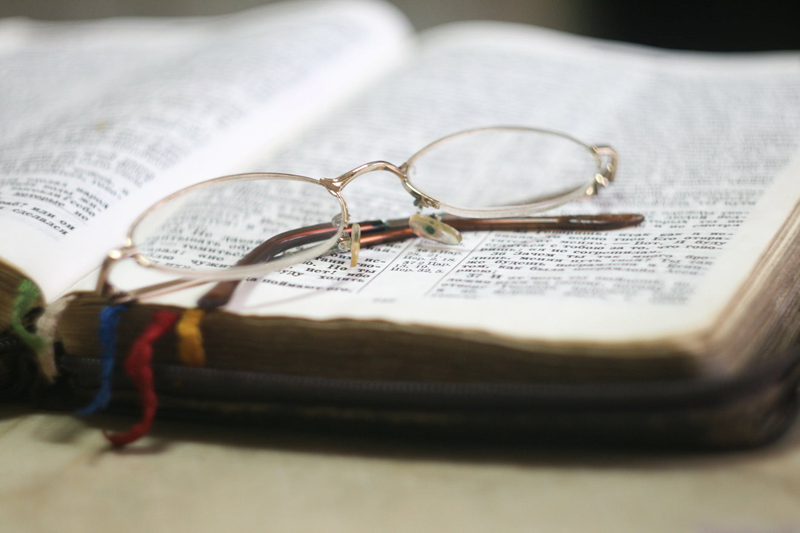 I dug deep into my files and found some ideas for Family Home Evening for the year. The idea is that you have a value for the month that you work on as a family. You also have a symbol that will help you remember the value you are working on for the month. Then there is a scripture to read each day and ideas for family home evening lessons and activities. This is a very flexible plan and you can make it fit the needs of your family.

I am going to share these the end of each month with the ideas for the next month. This week, I am sharing the ideas for the month of March.

March Gospel Study

Value: FAMILY UNITY
Symbol: Tree or Intertwined Rings
Main Scripture: Mosiah 18:21
Songs: "Love at Home" (Hymns, no. 294)
"Families Can be Together Forever" (Children's Songbook, p. 188)


Date Scripture Summary
1 Mosiah 18:21 Hearts knit together in unity
2 Psalms 133:1 Good to dwell together in unity
3 John 10:30 I and my Father are one(The supreme example)
4 D&C 38:27 If not one, ye are not mine
5 Moses 7:18 Zion, because they are of one heart & mind
6 Joshua 24:15 Me and my house, Serve the Lord
7 Galatians 3:28 All one in Christ.
8 Philippians 1:27 One mind in faith of the gospel.
9 Philippians 2:2 Like minded, same love, one accord, one mind
10 1 Peter 3:8 One mind, have compassion
11 2 Nephi 1:21 One heart, one mind, united in all things
12 D&C 51:9 Be honest, alike in one mind
13 Amos 3:3 Can two walk together except they be agreed?
14 Colossians 3:18-21 Love within the family
15 1 Corinthians 1:10 Same mind and judgement
16 2 Corinthians 13:11 Be of one mind, walk in peace
17 Ephesians 4:2-3 Forbearing one another in love, unity in peace
18 Galatians 6:2 Bear ye one another's burdens
19 Enos 1:9 Desire for the welfare of thy brethren
20 Ephesians 4:32 Be ye kind to one another Creates family unity
21 1 John 3:8 Love in deed(Unity created by deeds)
22 James 1:19 Swift to hear, slow to wrath
23 James 3:18 Peace sown to them who make peace
24 Acts 4:32 All things in common.
25 Mosiah 4:15 Love and serve each other
26 1 John 2:10 Loveth his brother, abideth in the light
27 3 Nephi 14:12 Golden Rule
28 D&C 107:30 Decisions of family made with love
29 3 Nephi 27:1 United in mighty prayer and fasting
30 Acts 1:14 One accord in prayer & supplication
31 D&C 130:2 Forever Family(family unity can be eternal)


Family Home Evening Lessons
1. FHE Manual: Love at Home, p. 74
2. FHE Manual: Unity through Family Prayer, p.80
3. FHE Manual: Family Unity, p. 92
4. FHE Manual: Our Extended Family, p. 95
5. FHE Manual: Lessons 1-4 on Building an Eternal Family pp. 3-19


Gospel Art Lessons
1. 101: Adam and Eve
2. 206: Childhood of Jesus Christ
3. 220: The Prodigal Son
4. 301: Lehi's Family Leaving Jerusalem
5. 304: Lehi and His People Arrive in the Promised Land
6. 305: Enos Praying
7. 311: The Anti-Nephi Lehies Burying Their Swords
8. 313: Two Thousand Young Warriors

Related Activities
1. Make a paper chain and talk about the concept of unity.
2. Look inside something mechanical or in something that has different parts (fruits, egg etc) and talk about how different parts make the whole and how they all work together.
3. Select one or several activities from the FHE Manual: Family Unity Activities, pp. 265-271
a) Our Cultural Heritage
b) Notes: A Great Way to Communicate
c) Serving Others Together
d) Buzz Sessions
e) Brainstorming
f) Role Playing
g) Demonstrations
h) Reunions By Mail
i) Large Group Fun
4. Decide on one thing your family can do to be more united and work on it for the month: prayer, scripture reading, family home evening, doing things together, etc. Have children make a "Unity Chart" so they can visually chart their progress (stickers…)
5. Make a special effort to plan family activities where all can participate at least once a week. These should be in addition to Family Home Evening. Try to do activities that don't limit interaction. (Go out for ice cream, take a walk, visit a temple, go have lunch at the park or McDonald's during Dad's lunch break.)

Related Topics
1. Extended Family, Genealogy
2. Unity in God's Family: The world and other cultures
3. Unity in our Ward Family
4. The Importance of Marriage



Related Articles
Editor's Picks Articles
Top Ten Articles
Previous Features
Site Map





Content copyright © 2022 by Brenda Emmett. All rights reserved.
This content was written by Brenda Emmett. If you wish to use this content in any manner, you need written permission. Contact Brenda Emmett for details.