I'll Drink to That - Book Review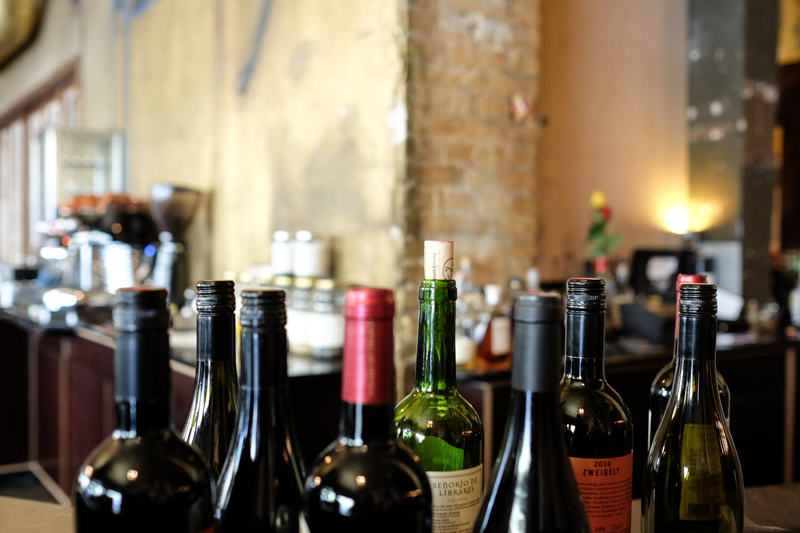 Only Champagne can rival Beaujolais for universal name recognition, says Rudolph Chelminski in
'I'll Drink to That – Beaujolais and the French Peasant who made it the World's Most Popular Wine'.
How did a peasant wine made from a grape that is grown hardly anywhere else in the world get to be so famous? Chelminski explains that it was mostly through the talents and hard work of one peasant, Georges Duboeuf, with assistance of the casual futile invention of two drunk Englishmen who raced each other to be first to get the new vintage Beaujolais back home. That started an international craze known as the Beaujolais Nouveau Run that did more to publicise the wine than anything else, yet, unlike other marketing campaigns, this cost the winemakers not one penny.
I laughed outright while reading the chapter about the Run, of competitors using racing cars, hot air balloons, parachutes, planes and in one case dressed in gorilla suits while driving a white Bentley Continental with a flashing blue police light on top, raced to be first to bring the new wine to London and later to other capital cities. One pair, dressed as Louis XIV and the Duke of Orleans who arrived at the finish line in a coach pulled by four horses 'were unanimously voted the non-existent Judges' Cup.'
But the heart of the book is about the growing influence of Georges Duboeuf, although after the introductory chapter the man himself doesn't appear again until a third of the way in.
Chelminski details the history of the Beaujolais region and its singular black grape, Gamay, described in 1395 as 'vile and noxious' by ruler Philip the Bold who banned gamay from being grown in the noble vineyards of Burgundy making the grape fit only for peasants living on the fringes.
Peasant life changed little until after WWII. Farming was full time, hard grinding manual work where survival depended on the whims of weather and disease. Chelminski describes the earthen floored stone houses of the farmers, who, shod in wooden clogs would rise at 3am to walk six or seven hours to Lyon, 25 miles away, the nearest city where they could do their legal and tax business before walking back in order to have enough left of the day to work in the fields.
It was to this life that Georges Duboeuf was born in 1933. His father died when he was two and as soon as he could he helped his older brother to run the farm.
Grape growers sold their harvest to middle men, known as négociants who blended wines, bottled and marketed them. The Duboeuf family owned 10 hectares (24.7 acres) of white Pouilly-Fuisse, four of red grapes and the same of the American variety Noah, which they removed in the 1950's. George's ambition was to be a chiropractor but after training for two months he walked out and back to the farm. They made good wines but the middlemen didn't pay any more for theirs than for others who over produced and made thin watery wines.
One day, when he was 18, Georges took a few bottles of his wine and cycled 10 miles to Thoissey where celebrated chef Paul Blanc owned a restaurant. Blanc tasted the wine and placed an order, asking also for similar quality red wines. The news spread and other restaurants asked Georges to find them wines. Georges had to buy bottling machinery and produce labels. He sourced wines from other growers and thankfully he had a palate that could distinguish excellence. He worked very long hours, gained a reputation for fair-dealing and honesty and was trusted by grape farmers for whom he was 'one of them', a peasant who understood their ways rather than a city slicker.
And that really was the start. In time George Duboeuf became a négociant, built a modern bottling plant and had his name on wines exported around the world. Enchanted, while travelling on business, by a vase of wild flowers in his hotel room, he designed a new oval label, surrounded with flowers and quite unlike the stuffy labels of that time. If your local wine shop stocks Beaujolais there's a good chance you'll see Duboeuf's label.
I have read a large number of wine related books but it is a very long time since I've enjoyed one as much as this. Chelminsky writes well: in a few words he paints pictures so vivid you can see the wooden-shod farmer carrying hods of soil that has been washed out of his vineyard back to the top of the slope. And he makes you yearn to have a glass of Beaujolais in your hand. While reading this book I went out and bought a mixed case of this food friendly quaffable and most drinkable of wines. I highly recommend this book not only to wine lovers, but also those interested in history and business, and those who just want to lose themselves in a warm hearted tale, well told. Cheers.
Hardcover 320 pages
Publisher: Gotham (October 18, 2007)
Language: English
ISBN: 978-1592403202
27.50 USD
Also available on Kindle
| | | |
| --- | --- | --- |
| | Peter F May is the author of Marilyn Merlot and the Naked Grape: Odd Wines from Around the World which features more than 100 wine labels and the stories behind them, and PINOTAGE: Behind the Legends of South Africa's Own Wine which tells the story behind the Pinotage wine and grape, also available for the Kindle and Apple iPad. | |
---
Disclosure: I bought this book myself from Amazon
Ask questions and talk about wine on our
forum
.


Related Articles
Editor's Picks Articles
Top Ten Articles
Previous Features
Site Map





Content copyright © 2022 by Peter F May. All rights reserved.
This content was written by Peter F May. If you wish to use this content in any manner, you need written permission. Contact Peter F May for details.