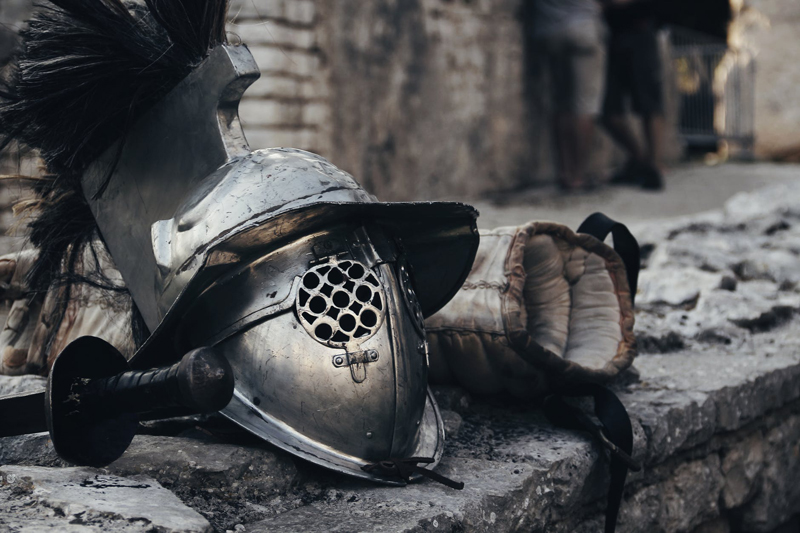 Ever since I found it online in 2010 I've enjoyed the Hamete Virtual Dice Server. Anyone invited to a room can log in to roll dice and see what everyone else has rolled. Different dice notations are included. It serves well as a chat room as well as a dice server. The following is a crash course in it's use.
To sign in, users are required to accept an SSL certificate that's not verified by a third-party. The site doesn't ask for any sensitive information like your name or credit card information (it's free) and they also don't have any "log in via" Facebook or Twitter buttons. I've posted their explanation at the end of this page. So far, I've had zero problems with the site. Users pick an e-mail for correspondence to go to and a password. If either the e-mail or password become lost, then one just has to re-register (even with the same e-mail). Then, give your e-mail address to the person who is hosting the log you wish to join.
From the main page (first link at the end of this page), users can choose to do a one-time roll and send it to different e-mail addresses or to work with an online log. Normally I use the logs because they persist and don't fill up your inbox through their use. For those who will be hosting, the "open a new dice log" link is where you want to go. At that point you can handle the rolls yourself (discussed later) and/or invite others to join via the "admin" options. Most users will just click "join an existing dice log" so they can be in the same room as their GM and party.
Players who want to join an existing dice log must be on the list for that room. This is done when an admin from the specific log adds that user's e-mail address to an approval list. Any user who is added to the list will see it in their room options once they log in. Rooms persist for a very long time too, so any given user could be able to participate in a large number of dice logs.
The chat system itself is fairly intuitive to navigate.
Type messages in the top box and press "roll" to send. Messages refresh at a decent rate.


Players can set their own nicknames. Useful for putting in character names.


Pictures of large and small dice can display or the user can specify text-only, sound is optional and players can choose to force reloading the page. All of these options are individual to the user and don't affect the log for everyone else.
As far as the dice-rolling goes, it's as simple as the chat.
Dice can be rolled with or without an attached message. Modifiers are added in the same box (1d20+3 for example).


Quick-keys to common dice configurations so people don't always have to type in their rolls. A very helpful notation option.


Conditional successes can be set for each roll, to signify in the log itself whether an attack hits or not for example. This is done in greater than/less than/equal to format from the drop-down menu.


Sets of dice can be rolled and totaled separate from one another by assigning the number of sets in the "roll dice how many times" field. This is good when you want to roll for character stats especially.


The probability percentile for each roll can be calculated automatically by the server if you check the "percentile" box.
Admins can add users, set the time zone used, view and e-mail the log history and set maximum quantities on how many messages will show on the screen. They can also select other people to become admins for that specific log and send an e-mail message to all users (once every forty-eight hours). Admin users can tell which users have logged into the dice log too – a curious but interesting feature. Happy logging!
Hamete Virtual Dice Server:
https://dicelog.com/dice
SSL Warning on Dice Log Site:
https://dicelog.com/inc/sslwarning_en.html


Related Articles
Editor's Picks Articles
Top Ten Articles
Previous Features
Site Map



Follow @rpgbellaonline
Tweet





Content copyright © 2022 by Leif Sutter. All rights reserved.
This content was written by Leif Sutter. If you wish to use this content in any manner, you need written permission. Contact Leif Sutter for details.