Victory Brewing Company - Ten Years of Victorious Beers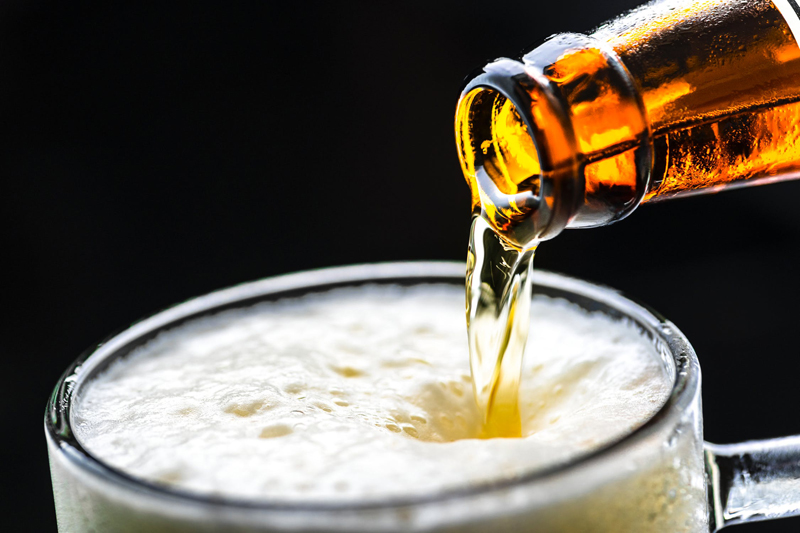 At Victory Brewing, it is all about the love of beer – the artisanal complexity, the dignified craft, the development of intense flavor profiles and the freedom of variety. It is the imaginative creation of an ideal, ten years in the making - the great HopDevil, Prima Pils, Hop Wallop, and Storm King. It celebrates St. Victorious, Golden Monkey, Braumeister Pils and Old Horizontal. It is the Sunrise and the Sunset.


On February 15, 2006, Victory Brewing reached its tenth-year landmark in brewing for a growing cache of craft-beer enthusiasts whose sophistication has matured into an appreciation of flavorful artisan beer. As traditionalists, owners Ron Barchet and Bill Covaleski are steadfast in their choice of quality European grains and specialty yeasts that impart individuality to their beer. They insist on fresh, whole hop flowers, both German varieties and classic American types. As innovators, they stretch to the max, developing brews that sit on the edge of stylistic parameters.

Take Ten Years Alt, for instance…a jewel-toned chestnut copper Doppelsticke Altbier, specially developed as the celebration hybrid for Victory's Tenth Anniversary. Traditionally, altbier approximates many of the characteristics that define lagers, but hails from the Düsseldorf "old" style of top-fermentation before lager yeast strains were isolated. Stylistically, altbier may yield flavors that are clean, while retaining light fruity esters and nut profiles.

Doppelbock, on the other hand, is a malty lager beer, referred to as "liquid bread" by the St. Francis of Paula monks who popularized the style. This is big beer – rich, malty and toasty, while cloaking the higher 8.5% alcohol level with full-bodied sweetness. Blend the styles together, add the"sticke" that formally announces it as a "secret treasure" for loyal patrons, and a genius is born. Traditional, yet innovative. Full flavored, spicy, smooth and elegant.

Enduring innovation is one of the hallmarks of Victory Brewing, demonstrated by the select variety within a profile of more than 20 beer styles – enough to satisfy the preferences of every taste-bud known to man. A great team of behind-the-scenes players successfully creates this expansive variety through coordinated dedication.

Brewers John Bair and Luke Lindsey are the chief wizards, bringing their knowledgeable experience into the science and art of brewing great beer. They are the gatekeepers of choice recipes that have been painstakingly developed by Covaleski and Barchet. Their love for brewing runs so deep that it spills into their personal hobbies of homebrewing, photographing beer, and obsessing over hops.

Dr. Tim Wadkins, head of Quality Control, has a love for "yeast wrangling." Although yeast is a single-celled, microscopic organism, its simplicity stops at the threshold of this definition. With over 23 yeast strains used in Victory beers, Dr. Tim imparts his expertise to retain and develop quality in these voracious little feeders, which most brewers agree is the single most important ingredient in beer.

Brewers/Filtration Specialists Greg Papp and Eric Marshall have the responsibilities of yeast harvesting, filtration, beer transfers and maintaining quality within a state-of-the-art network of brewing systems. Their diligence displays a dedication to the creation of quality beer that shows in the Victory line-up of world-class beers.

Over the past ten years, Victory has brought production from 1,750 barrels in their first year to the current volume of 33,000 barrels per annum, with the capacity to increase to 100,000 barrels. The focus, however, is on quality, proven by an impressive portfolio of awards, from the crowning glories of International Grand Champion awards to kudos for Best Style by national publications such as Men's Journal and the New York Times.

In recognition of the tenth anniversary of Victory Brewing, esteemed beer author Michael Jackson will be hosting the Victory Brewing Tenth Anniversary Dinner on Monday, March 20, 2006 at Victory Brewing Company, 420 Acorn Lane in Downingtown, Pennsylvania, USA. The event begins at 6:30 p.m. Each dinner course, prepared in house by Chef James, will be complemented with a select Victory beer, showcasing the extraordinary quality that has become the hallmark of Victory Brewing. For information on reservation availability, click on https://www.victorybeer.com

Photo courtesy of Victory Brewing: Ron Barchet (left) and Bill Covaleski

Cheers!

You Should Also Read:
Bock for Spring - Maibock , Doppelbock , Eisbock
Victory Brewing Emerges with Doppelsticke Alt - Ten Years Alt
The Magic of Brewers Yeast


Related Articles
Editor's Picks Articles
Top Ten Articles
Previous Features
Site Map





Content copyright © 2022 by Carolyn Smagalski. All rights reserved.
This content was written by Carolyn Smagalski. If you wish to use this content in any manner, you need written permission. Contact Carolyn Smagalski for details.