Tips for Cross-Cultural Mentoring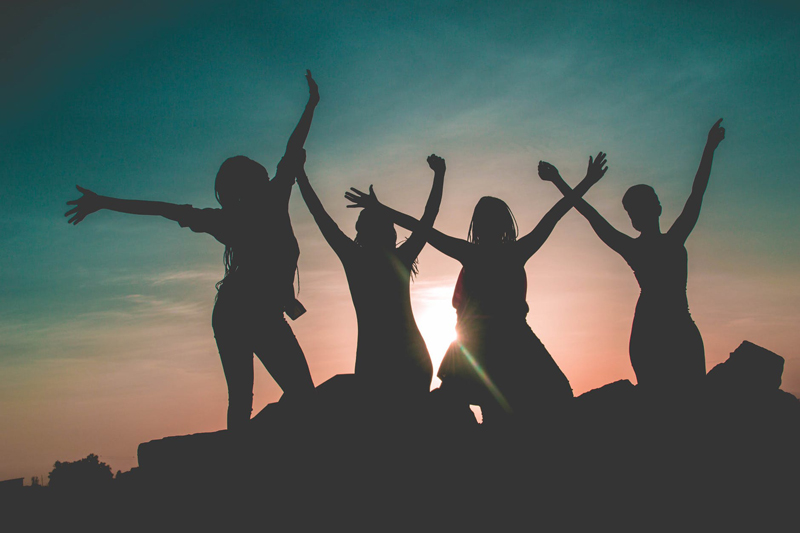 Lera Boroditsky, an assistant psychology professor at Stanford University, found that the grammar we learn affects the way we experience our world and the people in it. For example in her study Spaniards, who use a feminine noun to identify the word "key" were more likely to describe a key as "tiny," "lovely," or "intricate." Germans, who use a masculine noun for key, use much different descriptors, such as jagged, hard, and serrated.

Boroditsky provides an important example of how powerfully culture shapes worldview. We each have a unique worldview and a powerful incentive to understand values and beliefs that differ. With appropriate effort and attitude you are just as likely to have a rewarding mentoring relationship with someone considered culturally the same as with someone you consider different.

1. The golden rule always counts – do unto others as you would have them do unto you.

2. Be present in each interaction – when you are making a genuine connection you know it. Likewise, if you are missing the mark you know that, too.

3. Be willing to ask relevant questions – understand that this is different than adopting a posture of curiosity. Now isn't necessarily the time to assault your mentee or mentor with "everything you always wanted to know about…" Any questions you ask should add to your understanding of the topic at hand or be tied to deepening the mentoring connection. This is no place for a national geographic interview. Give and receive honest feedback – for example, everyone does not have the same approach to solving problems or conflicts

4. Don't gloss over gaffes. You may make a mistake or commit an unintentional offense; address it immediately. If it was a matter of miscommunication, clarify. If it was a matter of misinformation ask for clarification. A genuine apology goes along way even after the most egregious errors. Don't ignore the elephant in the room. Talk about different cultural perspectives and how they relate to communication styles and so forth.

If you don't know or understand something, be willing to say so. It is unreasonable to expect that everyone should know everything. Knowledge is acquired and acquiring it is, after all, the point of the mentoring relationship.

5. Be yourself. You need not change your essential self or expect such changes from your mentor/mentee. Don't use language or idioms that are not part of your everyday vocabulary. This can sound trite, forced and insincere. In worst case scenarios it can even sound like mocking. Your mentor or mentee may have just as many questions about you as you have about him or her. Any mentoring relationship, any relationship for that matter, must evolve.

It is not uncommon to feel a little nervous or uneasy when beginning a mentoring relationship. Take some time to find out where the unease is rooted.

6. Let your eyes be your guide
Be willing to listen and when you do, listen with the intent to understand - as Steven Covey suggests in his 7 Habits of Highly Successful People – not with the intent to plan a clever response.

7. Abandon the idea of "other." We are all ordinary to ourselves. We care about children, household bills, career goals, our mortality, the economy, the environment, politics, religion and a host of other things regardless of what we wear, what we eat, where we are from or how we talk. How we approach these concerns is shaped by our unique worldview. Honor your place and unique worldview while maintaining a respectful appreciation for the value your mentor or mentee has for his or her own world view. We live in a fast paced world where sizing up the situation quickly and categorizing or deciding about someone or something quickly is often valued. There is nothing wrong with shortcuts and shorthand unless flexibility never enters the picture. Be willing to change your mind.

8. Be willing to take risks. You need not expect that you must tread lightly, as if on eggshells, to have a good relationship. You can begin the relationship with a realistic assessment of your own biases, fears and stereotypes. Cultivate self-awareness and trust your instincts.

9. Understand that you are not a savior or magician, you are a guide.

10. Be patient with the process. You need not make someone wrong to be right. Again, we each have a unique worldview based on many factors - race, class, age, gender, occupation among them. Conflicting opinions can exist even in healthy relationships.




Related Articles
Editor's Picks Articles
Top Ten Articles
Previous Features
Site Map





Content copyright © 2023 by Barbara Gibson. All rights reserved.
This content was written by Barbara Gibson. If you wish to use this content in any manner, you need written permission. Contact Barbara Gibson for details.