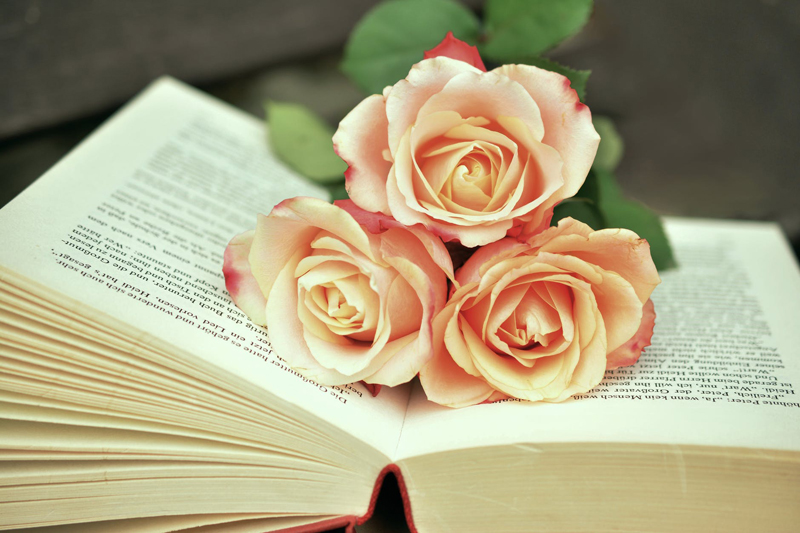 A week ago, I reviewed a devotional, One Year With God, that just wasn't "my cup of tea". After receiving emails from readers asking for recommendations for some good yearly devotionals, I scheduled a trip to the bookstore to peruse the readily available books. With a partner in tow, we chose approximately twenty devotionals. Not wanting to post endless reviews of books that failed to stand out, what follows is an evaluation of the five out of twenty that stood out to us.

Our Daily Bread Devotional Journal, copyright 2010.

This was the group favorite due to layout and content. With a page devoted to each day of the year, the top of the page contains a title (example: Rediscovering the Passion). Directly under the title is a Bible passage (example: John 1:1-5) and a printed verse from the recommended passage. The lay-out of the page contains a column located near the spine which tells an inspirational story from someone's life or a current event. To the right of the column are blank paragraphs so that you can record your thoughts on biblical truth, personal application, prayer requests, and answer to prayer. The bottom of the page contains the take-away statement that ties together the story and Bible passage. (The store also carried the Our Daily Bread Devotional without the journal format. We did not; however, look at it.)


Voices of the Faithful by Beth Moore, copyright 2005.

While popular among many women's groups, admittedly, Beth Moore is not one of my favorite authors. I assumed I wouldn't care for this book, but thought my daughter might. I was mistaken.

Written by over three hundred missionaries, Beth Moore contributed chapter introductions. The book is broken down into monthly topics. Each day of the month contains a biblical reading and story pertaining to the topic of the month (example: January is all about God's character, March…prayer, May…witnessing, etc.). The bottom of each page contains a small, simple prayer for recitation. The back of the book contains information on becoming a missionary, praying for and supporting missionaries, the church's role in missions, and a topical index.

I like missionary stories because they inspire people to "go out and do". They make you examine the safe world of comfort and plenty that most of us live in. The end chapters that provided information on supporting missions and engaging the local church in the work of missions was an added bonus. Additionally, I prefer works that are organized around topics without being 365 random stories. The drawbacks as pointed out by my daughter were: the book is very missions oriented and would not engage everyone, the lay-out makes it read like a regular book rather than a devotional, the "canned" prayer for recitation, and it lacked any room to write.


Good Morning Lord: I don't know where you're going today, but I'm going with you by Sheila Walsh, c 2010.

I was immediately drawn to this book by its cover art. The fact that it was written by Sheila Walsh meant it would probably be light and funny with inspiration mixed in. Again, we were not of a unanimous opinion.

Each page of the devotional opens with a statement. For example, "Today I will choose to believe that you are faithful and that you use hard times to make me more like Jesus." This specific devotion contained a passage that presented questions such as "Why did my child die", "Why am I alone", "If God is in control, why is life so hard". Following, Walsh presented a scripture passage that is meant to guide readers toward an answer yet, often, was only vaguely answered and geared toward praising God in all your circumstances. Two sets of questions are asked to make the readers think about what they've read and how it relates to their own lives. Walsh deals with real life issues and things you hear people ask all the time.

What I didn't care for was the use of the New Living Translation and answers which could have been expounded upon. Additionally, if you are looking for a yearly devotional, this book only covers approximately 100 days. While agreeing it was well written, my daughter didn't like the book because it didn't offer any teachings. She felt it was mainly praise oriented.


One Year Devotional Prayer Book by Johnny Hunt, c 2010.

Johnny Hunt is the Southern Baptist Convention President. Approached by Thomas Nelson, Inc publishers, he helped to put together a yearly devotional. Containing the writings of 52 Baptist ministers and evangelists, the book presents daily morning and evening prayers, a mini teaching, and a bible verse that all relate to a specific topic. Broken down into four to five week studies, the topics cover God's love, God's word, Sanctification, Salvation, etc.

I had my doubts, but actually liked this book as did my daughter. We both; however, agree that it has a place with a specific audience. The One Year Devotional Prayer Book is best suited for those who prefer an old-fashioned, traditional approach and are willing to spend a little more time in devotion. If you are looking for a light inspirational story and quick one line verse, this is not the devotional for you. If you are trying to establish a routine, this book will provide the necessary structure.


The Women's Devotional Guide to the Bible: A One-Year Plan for Studying, Praying, and Responding to God's Word by Jean Syswerda, c. 2006.

The book lists a Bible passage to read, explains the passage, and tells the reader the "take-away" point. Some passages ask questions---some more than others---and also direct the reader toward the verses that contain the answer. For passages with especially important information, the author designated "main point" and "take note" headings.

We were unanimous in our opinion of this book. Neither of us would use it or were inspired by it. The book is meant for someone who is looking for a Bible Study and not a devotional. We felt you would have to spend at least an hour---maybe more—with the passages. When looking at devotionals, most people want something shorter. Additionally, it read more like a novel than a devotional. There was nowhere to write, the book was thick and would be cumbersome with a tablet and Bible. For the person who likes to use their devotional on a work break or lunch, it is not practical. (Not having read the entire book, I cannot speak to its biblical accuracy or inspiration as an in-depth Bible study. I can merely offer our opinion that we did not like it as a devotional.)








Related Articles
Editor's Picks Articles
Top Ten Articles
Previous Features
Site Map





Content copyright © 2023 by Lyn Sedmina. All rights reserved.
This content was written by Lyn Sedmina. If you wish to use this content in any manner, you need written permission. Contact Lyn Sedmina for details.