Promulgation of Universal Peace - Book Review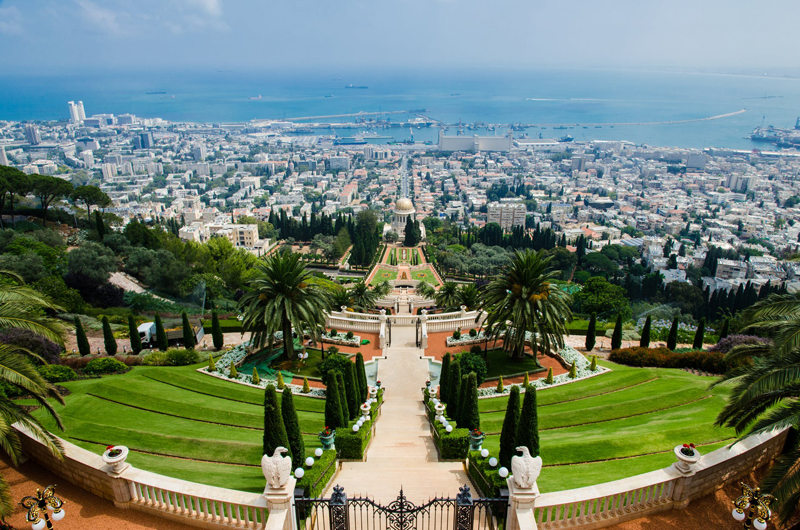 In 1912, 'Abdu'l-Bahá, the son of the Prophet/founder of the Bahá'í Faith (Bahá'u'lláh) travelled from what was then Palestine to spend about eight months in the United States and Canada teaching and explaining the principles of his Father's religion. Of the more than 400 presentations he gave at venues that ranged from pulpits and university halls to informal table chats, 139 have been collected into, The Promulgation of Universal Peace.

The talks included in this book were given in Arabic or Persian (Farsi), translated into English for his audience, and recorded on the spot. They present a cogent and sweeping picture of both the religion and the man, as no two presentations were exactly alike and each was fitted to interests and understanding of his audience--apparently without recourse to notes.

It is possible that 'Abdu'l-Bahá's speaking style may predate the introduction of "sound bites" in both clarity and brevity. This might have been due in part to the necessity of allowing extra time for translation, but can be seen in his written works, as well. In fact, this book is a study text for Bahá'ís--and anyone else--interested in successful public speaking!

The range of topics include most of the bases for world peace: equality of sexes, elimination of prejudices of all kinds, the need for universal access to education, the maturation of mankind, the single source of all religions, the need to eliminate extremes of wealth and poverty. These presentations also reflect 'Abdu'l-Bahá's stated purposes for his visit to the West, which were to teach his Father's religion and to educate and strengthen the Bahá'í community.

That community needed help, as there were very few books available in English at that time, and their study materials consisted mostly of a few well-meaning but not always accurate pamphlets plus copies of letters or pilgrims' notes, passed from person to person. Much of 'Abdu'l-Bahá's time was spent answering the questions of individuals and small groups of believers, and records of these are also available. For instance, besides articles which appeared in the late Star of the West Magazine, there are:

* Agnes Parson's Diary, which provides a detailed view of people, places and events, written down by the society matron responsible for many of the formal and informal gatherings she coordinated on the East Coast of the United States;

* The Diary of Juliet Thompson, which gives insight into the emotional response of many early believers, and

* Mahmud's Diary, a chronicle from one of the interpreters who traveled thousands of miles with 'Abdu'l-Bahá.

As The Promulgation of Universal Peace is a chronological collection of the English translations of many of his public addresses, labeled only with dates and places, to have a wider picture of the times and the activities surrounding these talks, as well as the general public response to them, I recommend Alan L. Ward's very entertaining and readable, "239 Days: 'Abdu'l-Bahá's Journey in America. Historian H.M. Balyuzi's rather comprehensive biography in four parts, simply titled, 'Abdu'l-Bahá, includes the travels in North America in Part II.

Two new books just in print for this centenary year, and which are on my reading list for October: historian Robert Stockman's, 'Abdu'l-Bahá in America, and 'Abdu'l-Bahá in Their Midst, by Earl Redman, about the journeys to Europe and North America 1911-1912. More on them in future newsletters. (Sign up below. It's free.)
You Should Also Read:
Bahá'í Centenary 2012
'Abdu'l-Bahá, the Perfect Example
Secret of Divine Civilization book review


Related Articles
Editor's Picks Articles
Top Ten Articles
Previous Features
Site Map





Content copyright © 2023 by Cheryll Schuette. All rights reserved.
This content was written by Cheryll Schuette. If you wish to use this content in any manner, you need written permission. Contact Cheryll Schuette for details.