You're Invited to an Ayyám-i-Há Party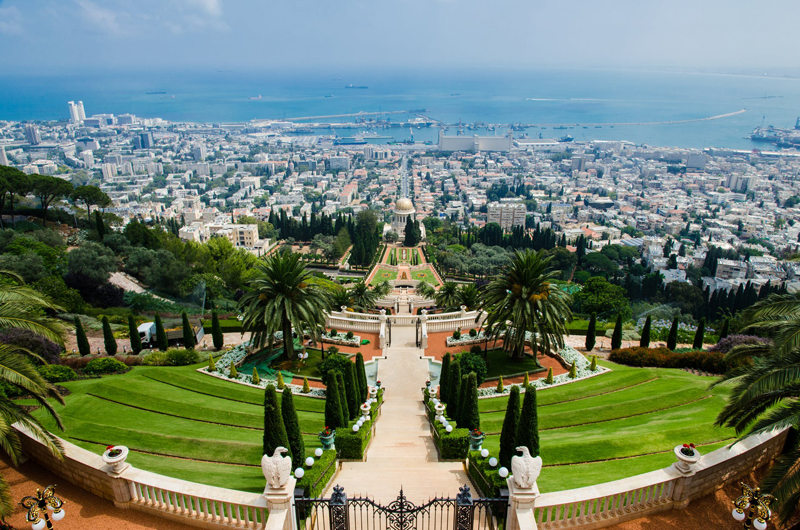 What should you expect? What is it all about anyway? Do you need to bring anything, like a bottle of wine? What about children? Are those Bahá'ís trying to trap you into converting?

Ayyám-i-Há--or, the Intercalary Days--refers to the four days left over in a solar calendar that has nineteen months that are nineteen days long. In leap years, it will be five days. Bahá'u'lláh, Prophet/founder of the Bahá'í Faith, instructed that these days occur towards the end of the Bahá'í calendar year, which corresponds to February 26 through March 1.

"Let the days in excess of the months be placed before the month of fasting. We have ordained that these, amid all nights and days, shall be the manifestations of the letter Há, and thus they have not been bounded by the limits of the year and its months. It behoveth the people of Bahá, throughout these days, to provide good cheer for themselves, their kindred and, beyond them, the poor and needy, and with joy and exultation to hail and glorify their Lord, to sing His praise and magnify His Name..." Bahá'u'lláh, The Kitab-i-Aqdas, p. 25

So, how do Bahá'ís observe it? If you are invited to an Ayyám-i-Há party, what should you expect? Well, just about anything, minus alcohol, violence, immorality or criminal activities. The observances will be as diverse as the people involved because the Bahá'í Faith embraces the concept of unity in diversity. There is usually food, maybe a short or long program with devotions, music and sometimes children's presentations. Might be fireworks, or dancing, concerts or bungy jumping...

In Western countries, many Bahá'í families make a big thing of these days to help their children deal with the intense materialization of Christmas season which they don't celebrate. Each family makes their own traditions, as the Faith has no set practices beyond Bahá'u'lláh's instructions above.

Ayyám-i-Há parties I've been to over the years have been everything from children's games to candlelight dinners, pit barbeques, concerts and dances to picnics on the beach following a clean-up service project. Once my community chartered a bay tour boat for a dinner cruise at sunset. (Small community, small bay, off season rates, nobody got seasick.) There have been food and clothing drives, parties for children's classrooms, fund raiser dinners or fashion shows to support the local women's shelter, and once even a project to dig and prepare some ground so residents of a retirement home could have mini gardens to till. (They had six foot tomato vines that year!)

It is an especially good time to help children grow up feeling both an identity with their faith community and a sense of service to others, as well. Ayyám-i-Há isn't about material gifts so much as it is about focusing on the non-material aspects of life, especially relationships. Being of service to one another, whether materially or not, is the true nature of human beings. The younger they are when they have that "Eureka!" moment of elation which comes from having made someone else's day for them, the stronger will be children's connection to Spirit.

So when you are invited to an Ayyám-i-Há party, relax and enjoy the experience. It might entail dressing up, but more likely not. There will be really good food--or maybe that is my opinion because when I'm having a good time, everything tastes great. More often than not, there will be activities especially for children, there will be play for everyone, and there will be smiles and laughter and welcoming groups of people of every age, shape and nationality. You won't be asked to convert to or support the Faith financially (only Bahá'ís can donate to the community Funds). Even if the event includes a donation to support some local charity, such as Warming America or the local food bank, you will know that ahead of time, not be surprised at the door.

Hope to see you there!

You Should Also Read:
Bahá'i Calendar
Bahá'í Holy Days
Is Ayyám-i-Há Bahá'í Christmas


Related Articles
Editor's Picks Articles
Top Ten Articles
Previous Features
Site Map





Content copyright © 2023 by Cheryll Schuette. All rights reserved.
This content was written by Cheryll Schuette. If you wish to use this content in any manner, you need written permission. Contact Cheryll Schuette for details.