Dealing with Stress as a Bahá'í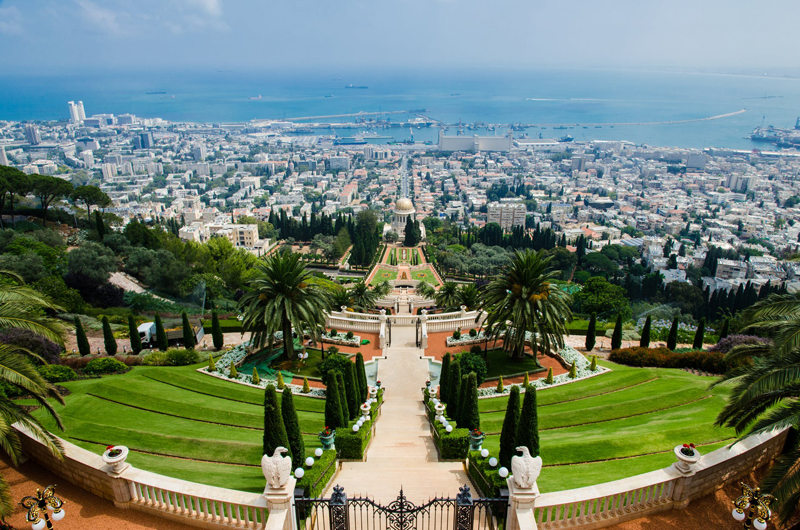 I know that at least half of my stress is self-inflicted. I fuss. I have truly well developed fussing muscles, and fussing is so much a part of my life, that I have been known to borrow other people's problems to worry about if I run out of my own!

In the 1960s-70s, a person with that condition was called a Control Freak. But, hey, I just want a place for everything and everything in its place. There must be a Plan, and that plan needs to have several backup scenarios in case of, well, things not going as planned. Once in place and working, it shouldn't suddenly change on me.

Life hasn't been very helpful in maintaining such a life style…so I have been stressed for a number of years. I was sure that once I retired, the children left home for lives of their own, etc., etc., things would calm down and I would be just about stress free. No, really. That's what I had planned!

Things changed on me. I mean, how was I to know that I (Supermom) would eventually suffer like a normal mortal? Surely that would never happen to me! Now I'm researching the topic, and it's pretty interesting.

Change is labeled as a major cause of stress. Life is filled with changes. Duh. The ability to cope or not with those changes determines whether people will grow with the situation or be overcome by it, whether they flounder helplessly or have hope. Dr. Suzanne Kobasa and her colleagues have studied the differences between these two extremes.

In studies of business executives and lawyers (I wonder why they didn't look at mothers?), Kobasa found that those with a great deal of life stress could be protected from physical illness by a combination of three attitudes which describe the stress-hardy personality:

"Commitment -- an attitude of curiosity and involvement in whatever is happening. Its opposite is alienation--as seen in the children in foundling homes who have withdrawn from the world.
"Control -- the opposite of helplessness. It is the belief that we can influence events, coupled with the willingness to act on that belief rather than be a victim of circumstances.
"Challenge -- the belief that life's changes stimulate personal growth instead of threatening the status quo.

"The attitudes of hardiness lead to a kind of coping that Kobasa calls transformational. Committed people who believe they are in control and expect situations to be challenging are likely to react to stressful events by increasing their interaction with them--exploring, controlling, and learning from them. This attitude transforms the event into something less stressful by placing it in a broader frame of reference that revolves around continued personal growth and understanding." --Joan Borysenko, Ph.D., Minding the Body, Mending the Mind, p. 24

The Teachings of the Bahá'í Faith offer much the same advice because of their emphasis on the spiritual nature of human beings. The purpose of this short physical life is to be a workshop for developing those spiritual skills and tools (virtues) necessary for eternity. I find comfort in that perspective on my hectic life.

Even when I'm carefully not creating stress by fussing, Life can still broadside me, and often I forget to ask for help. When that happens, I remember: "When such a crisis sweeps over the world no person should hope to remain intact. We belong to an organic unit and when one part of the organism suffers all the rest of the body will feel its consequences. This is in fact the reason why Bahá'u'lláh calls our attention to the unity of mankind." -- Lights of Guidance, p. 133

The purpose of life being to acquire virtues and develop a good character, a Bahá'í is daily supposed to be working on this spiritual goal, instead of worrying after material means and things as the source of happiness. For instance, justice and impartiality: "This means to have no regard for one's own personal benefits and selfish advantages, and to carry out the laws of God without the slightest concern for anything else. It means to see one's self as only one of the servants of God, the All-Possessing, and except for aspiring to spiritual distinction, never attempting to be singled out from the others. It means to consider the welfare of the community as one's own. It means, in brief, to regard humanity as a single individual, and one's own self as a member of that corporeal form, and to know of a certainty that if pain or injury afflicts any member of that body, it must inevitably result in suffering for all the rest. -- 'Abdu'l-Baha, The Secret of Divine Civilization, p. 38

Clearly, we are not alone in the world, and the changes and chances of a material reality are less important than our responses to them. I try to remember that whenever the next issue comes along about which I'm ready to fuss!

"Life is a figment of your imagination. If you don't like yours, imagine something better." -- Leigh Anne Jasheway-Bryant, MPH, consultant on the use of humor to relieve stress, from her webpage: The Accidental Comic.


You Should Also Read:
How to Feel Happier Now
Joy and Laughter


Related Articles
Editor's Picks Articles
Top Ten Articles
Previous Features
Site Map





Content copyright © 2023 by Cheryll Schuette. All rights reserved.
This content was written by Cheryll Schuette. If you wish to use this content in any manner, you need written permission. Contact Cheryll Schuette for details.