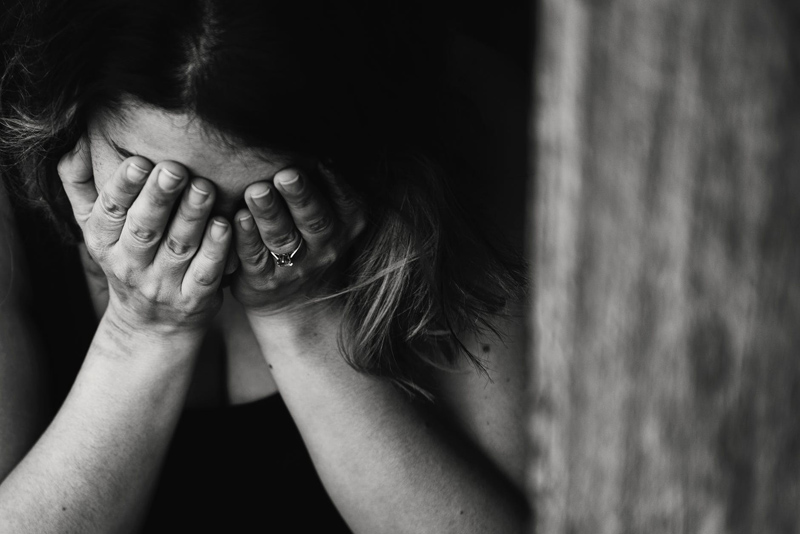 One of the things that has always amazed me, during the course of my journey to healing, is that there are those attempting to live their life by processing their pain or establishing healthy boundaries for themselves and are sometimes accused of remaining in the victim mindset, being a crybaby, being too sensitive, or being too emotional. I believe that some view it this way simply because of how our society as a whole views emotions. If you think about it, men aren't supposed to cry, according to some. Women who cry or express emotions are considered to be emotional and too sensitive. At some point, each person will be forced to get in touch with their emotions. It's all a matter of time. Our emotions make up who we are. They are a part of who we are -- a part of our character. It is my opinion that perhaps one of the greatest hurdles that a survivor of childhood abuse will have to overcome is that of judgment and criticism from others who feel they shouldn't spend time feeling or expressing what they feel.

I have noticed that some people are quick to accuse survivors that have chosen to process through their writings, of being emotional or thinking like a victim. I have also noticed that when an individual sets boundaries and then sets about enforcing them, someone will almost always be unhappy with them.

A great analogy would be when a person skips a stone in the lake, it will cause a rippling effect upon the surface of the water. It is the same with those that strive to disregard boundaries that are established by others. Perhaps they feel the boundaries are senseless and ridiculous. Perhaps they don't approve of someone having the backbone to stand up against their verbal abuse. Perhaps they simply live for the game. Regardless of the reasoning behind the behavior, the rippling effect across the lake is very evident when they begin to spew words and accusations out. It's all cause and effect.

Many survivors endure this cycle with their own abusers. Some endure it from outsiders and strangers. Regardless of who it is, when an individual establishes a personal boundary, I believe it should be respected and followed. Just because a person reiterates their boundaries, it doesn't mean they are complaining or being a crybaby, as some have insinuated. Over the course of the past two years, I have come into contact with a handful of people that are fully aware of another person's boundaries, yet consistently violate those boundaries; thus, showing disregard and a lack of respect for the person that has established that particular boundary.

Boundaries should be respected and honored. Just because one individual doesn't agree with a boundary that another individual has established, it does not mean that the one in disagreement then has the right and freedom to violate the boundary established. It's a matter of respect and courtesy for one another.

I encourage you to continue to establish healthy boundaries for yourselves. I also encourage you to do whatever it takes to see to it that your boundaries are respected and honored. You have a right to your beliefs, thoughts, feelings, and boundaries. It is perfectly acceptable to assert yourselves and ensure that your boundaries are respected and not violated. Stand strong in your beliefs. Stand firm in your resolve to heal. I am on this journey with you. I am in the learning phase as well.



Related Articles
Editor's Picks Articles
Top Ten Articles
Previous Features
Site Map





Content copyright © 2022 by Kelli Deister. All rights reserved.
This content was written by Kelli Deister. If you wish to use this content in any manner, you need written permission. Contact Erika Lyn Smith for details.