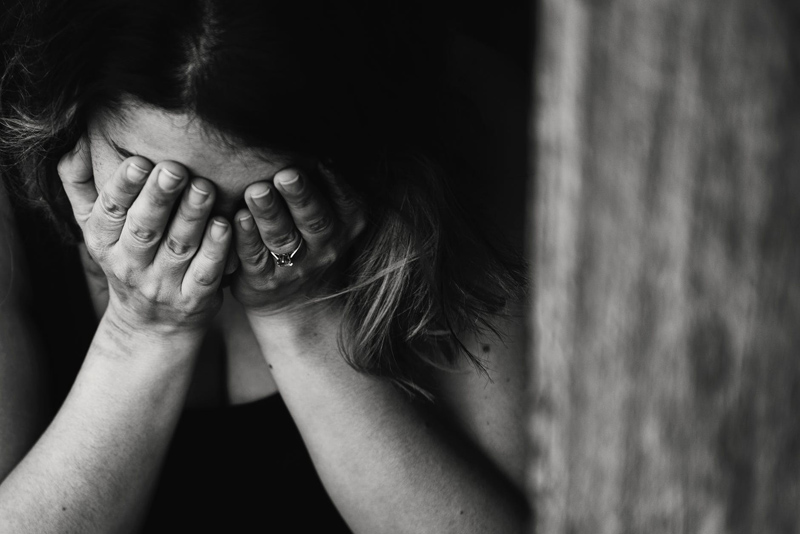 This article is written with the hopes that those that are either currently endure=ing abuse, or have previously endured abuse, will know that emotions are perfectly acceptable and healthy. Often, in our society, we are taught that boys don't cry and girls cry too much. One of the things that is most common for abusers to tell their victims, when they cry and express their emotions, is that they are too emotional.

Emotions are like crayons. They come in all shapes and colors. You might ask how these emotions and crayons correlate. Imagine the youngster that has just bought a new box of crayons for his first day of school. The first time he pulls out those crayons to use for a project in class, they have not a tear on the outer wrapper and their tip is pointed. However, as the year progresses, that same box of crayons is no longer in that box. It is now in a plastic container that holds the various pieces of each color. You see, the more this child used his crayons, the more evident it was in their outer appearance.

However, regardless of how used those crayons had become and how broken they appeared to the child, they had been used and broken while making beautiful works of art. The art that this child created was taken home and placed on the refrigerator for all to see. It was proudly displayed by his parents and praised by many that saw it.

It is the same with our emotions. We are all born with emotions. They are innate within us. It is up to us to decide whether or not we will allow ourselves to feel those emotions that have been given to us. Many choose to believe the societal standards and hide their emotions. They opt instead to keep them new and unbroken, because they don't want others to see their broken and worn crayons. What they don't understand is that people do not care about the state of the crayons, but the art the crayons have created.

Are your crayons broken? Have they been worn and used to the point of their being in tiny pieces of various colors? Have they been in the heat of the noonday sun and melted together? If so, what kinds of beautiful art have you created with them? Have you used them to decorate the heart of a loved one in need of a loving embrace? Have you used them to draw a rainbow for someone special to you, in order to give them hope of a future? Have you used your crayons to remind someone that they are indeed a valuable member of your family?

Or have you hidden your crayons away, in their original box, all the while frightened that if you used them, others would not only laugh at your art, but tease you about the condition of your crayons?

You see, if you keep your crayons inside the original packaging and never use them, then others will never be able to use them either. However, if you use them so much that you now have to carry them inside a small plastic box, this is great because it means that others can also use them, since there are many pieces of the same color and shade.

Ironically, when we reveal our emotions, we paint a beautiful picture for others to cherish. When we cry, we allow others to see the beauty of release that a tear brings. When we share that we are angry, we paint a picture in a very abstract way, in which others that are struggling can view it as a natural piece of art and not something to be ashamed of. When we feel joyous and allow our laughter to escape from our lips, coming from the depths of our gut, we share the color of joy with those around us; thus, creating a beautiful painting of simplicity. When all of these emotions, or colors, are beautifully placed upon the same canvas of life, we create a masterpiece that cannot be damaged, for it comes from the heart of each of us.

The moral of this is that we should strive to not only use our crayons, but to share them as well. We never know when someone we care for is in need of a particular crayon to finish their own masterpiece. They might need the yellow shade of joy, the pink shade of beauty, the orange shade of endurance, the green shade of life, or the blue shade of peace


Related Articles
Editor's Picks Articles
Top Ten Articles
Previous Features
Site Map





Content copyright © 2023 by Kelli Deister. All rights reserved.
This content was written by Kelli Deister. If you wish to use this content in any manner, you need written permission. Contact Erika Lyn Smith for details.