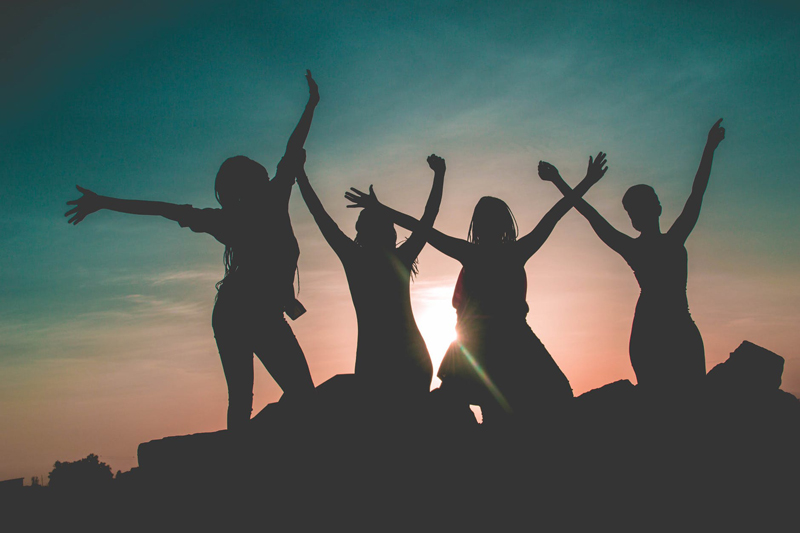 Ten Tips and Short Cuts for Saving Time and Sanity
1. Compile a list of 3-5 trusted caregivers you can call on for a spontaneous night out, when your child is sick, when you have to work late, or you just need some "me" time. If your child attends school or day/after school care be sure these people are included on your pick up list.
2. Keep sanity saving friends on speed dial. Need to scream, shout or vent? Plan your outlet in advance to avoid unloading (read exploding) in an unloading (read inappropriate setting) zone. There is a lot of truth to the expression "you can never unring the bell."
3. Keep fast fix meals (such as microwaveable dinners, sandwich fixings, chicken breasts) on hand at all times. Many states now offer dinner assembly centers. If you have the time and money, consider going once a week or month to prepare all the family meals within an hour or two. The bonus - you get a little time to unwind and enjoy the company of others. Many of these programs (Super Suppers is an example) provide meal assembly in a way that takes out the "chore" and adds in the fun of cooking.
4. Take time to sharpen the saw - In his 7 Habits of Highly Effective People, Stephen Covey reminds readers that they will serve any task at hand better with a sharp saw rather than a dull one. Recharge your batteries with sleep, exercise, laughter, prayer, meditation or whatever floats your boat. There is nothing selfish about self-care.
5. Let go of guilt - For the most part, we always do our best. An important lesson for all moms is simply this - our best looks different, better, stronger on different days. Don't beat yourself up. Forgive yourself and recharge so that you are able to do better tomorrow.
6. Have children help out around the house as early as possible - There is something that even the youngest children can do to keep the home running smoothly. If you are constantly fighting a mountain of laundry have children do their own as soon as they are old enough. In the meantime, don't save it all for Saturday; throw in a load every day or so.
7. Hire Help - Have you ever heard someone say, "I need a wife?" - if you are financially able, get help with errands, housecleaning, yardwork, etc. If you are not financially able, try bartering or breaking tasks down into lists of things you can complete in 10-15-30 and 60 minute increments. You can check something off of that list whenever you have down time. Having said that...
8. Don't be afraid to forgo mopping the kitchen floor - Yes, we feel comfortable and proud in a sparkly clean house, but in the scheme of things the world really won't crash if you take a hot bath or toss a ball in the yard with your kids instead.
9. Keep a calendar - Even if your mind is like a steel trap, it can be tough when you try to keep too many balls in the air. Write it down.
10. Develop and stick to a routine - Think of your home as a business; when everyone knows what to do, and when, the show goes on even when the CEO is sick or on vacation




Related Articles
Editor's Picks Articles
Top Ten Articles
Previous Features
Site Map





Content copyright © 2023 by Barbara Gibson. All rights reserved.
This content was written by Barbara Gibson. If you wish to use this content in any manner, you need written permission. Contact Barbara Gibson for details.