Cream of Nothing Soup Recipe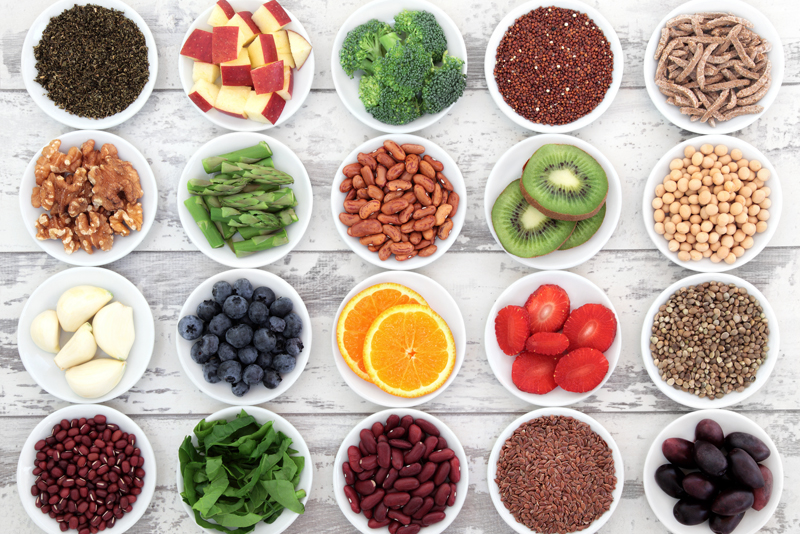 Although you may have a picky eater in your home who prefers plain soup with nothing in it, I developed this recipe to be used primarily as a great basic cream sauce that can be used in hundreds of recipes calling for béchamel or white sauce. Ready from start to finish in about 10 minutes (just long enough for it to come to a boil), it is made by mixing Basic Cream Soup Mix (the recipe is at the bottom of this article) with water, salt and freshly ground pepper. Now how easy is that! The bouillon in the cream soup mix gives the sauce an extra boost of flavor.
To get you started, I've listed several ideas for add-ins or shortcut dishes using this quick and easy sauce, but the possibilities are limited only by your imagination! I'll be adding new dishes periodically, so check back on this site or subscribe to my Quick Cooking Newsletter to get updates.
6 Servings
1 cup Basic Cream Soup Mix
2 1/2 cups water
salt and freshly ground pepper, to taste
In a saucepan, whisk together the soup mix and water. Bring to a boil, stirring constantly. Reduce heat to a simmer and cook 5 minutes. Add salt and pepper to taste (be careful, the bouillon in the mix has a fair amount of salt, so use salt sparingly). If you need to thicken it, whisk in a little more soup mix; if you want it thinner, add a little more water.
What on earth can I do with Cream of Nothing Soup??
When serving
salmon or tuna croquettes
, add a cup or more of peas and a sprinkling of dried or fresh baby dill to the cream sauce; serve warm over the croquettes.
Add fresh baby dill and a tablespoon or two of lemon juice to the prepared cream sauce to serve over
grilled or poached salmon
.
For
fish au gratin
, mix the prepared sauce with a cup of your favorite grated cheese; stir until melted, then pour over cooked halibut, salmon, tilapia, or other mild fish filets in a shallow casserole dish (leftovers are fine). Sprinkle the top with more of the grated cheese, then top it all with croutons or dried bread crumbs. Bake 20-30 minutes at 350°, until bubbly.
Add a cup or two of any vegetable to make
Quickie Creamed Veggies
; if you want to get fancy, pour the mixture into a casserole dish, top with grated cheese and dried bread crumbs, then bake at 350° until bubbly.
For
Extra-Special Cream Cheese Veggie Bake
add 3-4 ounces cream cheese to the prepared sauce and stir to melt; add 1 onion that has been sliced and blanched and 2 cups broccoli that has been blanched in salted boiling water. Pour into a casserole dish, top with 1/3 cup dried bread crumbs that have been tossed in a tablespoon or two of real butter, then bake until bubbly at 350°. Frozen Broccoli Normandy or other mixed vegetables may be substituted for the broccoli and onions.
To make
Quickie Shepard's Pie
, brown 1 pound ground beef with 1 medium chopped onion; drain off any fat and stir in 2 cans drained cut green beans. Prepare the Cream of Nothing Soup and stir into the ground beef mixture. Pour into a shallow 2 quart casserole dish. Top with mashed potatoes (instant if you must, but at least made with real butter and whole milk), spread to the edge of the dish, then top with some grated cheese. Bake at 350° until bubbly, about 20-30 minutes.
Quick Pasta Primavera:
Add ½ cup Parmesan cheese to the prepared sauce; stir to melt, then add 1 ½ - 2 cups of your favorite vegetables (I like broccoli, artichoke hearts, carrots, onions) that have been cooked crisp-tender. Stir in two sliced, grilled chicken breasts (Optional), then stir in ½ pound linguini or fettuccine. Serve with additional Parmesan cheese on the side. Crusty bread is a good addition to this quick meal.
Basic Cream Soup Mix
.


Related Articles
Editor's Picks Articles
Top Ten Articles
Previous Features
Site Map





Content copyright © 2022 by Karen Hancock. All rights reserved.
This content was written by Karen Hancock. If you wish to use this content in any manner, you need written permission. Contact Karen Hancock for details.