Control of Dust and Dust Mites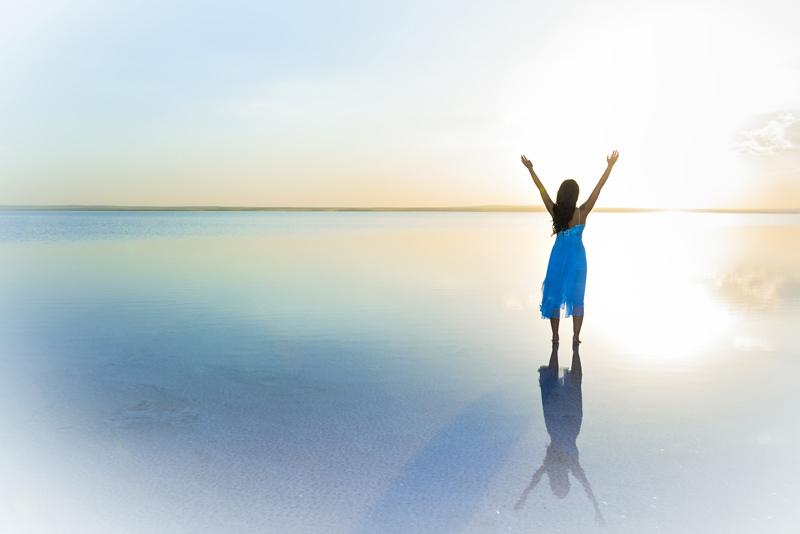 Dust and dust mites are two of the worst asthma triggers for people who have asthma and allergies. Dust is everywhere in our homes, offices, schools and outside, and is one of the biggest indoor polluters. One of the most offensive aspects of dust is dust mites.
Components of Dust
You might be surprised to learn exactly what dust is made of. It might even make your skin "crawl" at the very thought. Household dust is made up of microscopic particles of dead skin and dander from human and pets, along with pollen, fabric fibers, house dust mites and their body parts and droppings, and also includes dead bugs and their body parts. Not something you want to read before you eat! Outdoor dust is composed of soil, particles from volcanic eruptions and pollution. Now you are probably itching and sneezing. Sorry for that, but it is necessary to understand exactly what dust is before we can attempt to deal with it.
House Dust Mites
House dust mites are one of the main ingredients in household dust, and they can live most everywhere in all climates and at all elevations. Dust mites are in the arachnid family (same family as spiders) and live everywhere we live. There are three different types of house dust mites: Euroglyhus maynei, Dermatophagoides farinae (American dust mite), and Dermatohagoides pteronyssinus (European house dust mite. House dust mites enjoy eating our sloughed off skin, and the moisture our bodies provide. OK, you have to be itching now! Dust mites love to live in upholstered furniture, carpets and rugs, pillows and mattresses. They prefer humid climates, but can live most everywhere humans can live.
House Dust Mite Control
There are a few ways to cut down on the dust mite population in your home. The best way to control house dust mites is to clean. Most people don't enjoy cleaning, however cleaning does have benefits for asthma patients. Keeping our homes clean enables asthmatics to breathe easier, while avoiding asthma flare-ups and asthma attacks. All the work is worth helping you and your loved ones to breathe easier. Here are some cost-effective methods to help cut down on dust mites in your home:
Dusting:
There are several ways to remove dust from your home. You can damp mop your floors, and use a damp dusting cloth to dust your furniture (but do not use this on your electronics). Microfiber clothes are recommended as they are great at picking up the most dirt and dust, and they won't scratch furniture and other household surfaces. Another option for dusting is dry dusting with electrostatic clothes. Unlike the microfiber clothes which can be washed and reused, electrostatic clothes cannot be reused. Even so, they are great for dusting floors and other household surfaces, and are even safe to use on electronics. The best method to use for dusting is to start at the top and work down. The dust will end up on the floor, and then you can easily vacuum it up to have a clean room.
Vacuuming:
all floor surfaces in your home, both carpet and bare floors are easily cleaned with a vacuum. You can also vacuum drapes, upholstered furniture, mattresses and even lamp shades. Be sure to use a certified HEPA vacuum when you clean. Regular vacuums are good for sucking up dirt and debris, but they have no filter system to clean the air once it leaves the vacuum. Regular vacuums end up blowing dust back into the room, defeating your efforts to clean up and remove dust mites. Certified HEPA vacuums, on the other hand, are required to remove up to 99.87% of dust particles from the air released back into the room. HEPA vacuums typically have three or four filters to help remove dust and dust mites when you vacuum.
Other Options
Laundry is a great way to control dust mites. You should wash all your bedding and towels in very hot water, and dry them on the high temperature setting in the dryer. This will kill most of the dust mites in your bedding. Be sure to wash comforters and blankets, as these can also provide homes to dust mites. All bedding should be washed at least once a week to control dust mite populations.
Stuffed animals
are also a favorite haunt of household dust mites. To safely remove dust mites, without harming the stuffed animal, you can wrap the toy in a plastic bag, and put the bagged toy in the freezer overnight. This method will freeze all dust mites, killing them, and not ruin your child's favorite stuffed animal toys.
Allergy mattress and pillow covers
are another cost-effective way to cut down on dust mite numbers in your home. These covers are made of very finely woven fabrics that keep dust mites at bay while you sleep. Most doctors and health care providers recommend mattress and pillow covers as beneficial to help control asthma and allergies.
These are only a few of the most cost-effective ways to cut down on dust mite populations in your home. You may need to experiment to find how often you must to clean in order to find the most asthma and allergy relief from dust mites. If you're still having trouble after using these methods, then it's best to seek the advice and guidance of your doctor to find other means of controlling your dust mite allergies. I hope you're not itching, sneezing or coughing after reading about dust mites!
Please check out my new book
Asthma Tips & Advice
Now also available on Amazon
Asthma Tips & Advice
You Should Also Read:
What is Asthma?
Understanding Asthma Signs & Symptoms
Glossary of Lung Terms


Related Articles
Editor's Picks Articles
Top Ten Articles
Previous Features
Site Map



Follow @SherryAsthma
Tweet





Content copyright © 2023 by Sherry Vacik. All rights reserved.
This content was written by Sherry Vacik. If you wish to use this content in any manner, you need written permission. Contact Sherry Vacik for details.