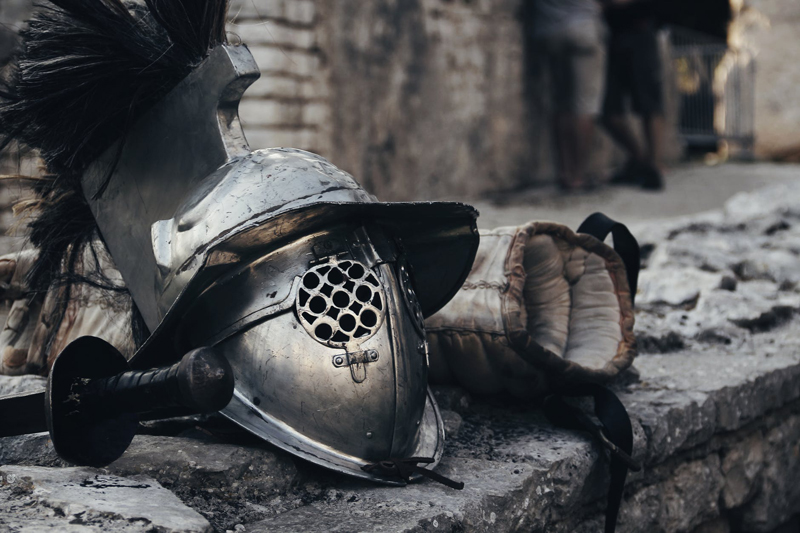 A great and memorable dungeon is going to need a map. It'll help if that map fits the form of the dungeon, too. Not every cave complex will be an intricate labyrinth usually, and not every crypt is going to resemble an apartment in it's layout. This article tackles a few stages of the process: defining the purpose of the dungeon, both the original and current ones; a game called Dots which can also be used for dungeon mapping; and a short-and-sweet primer on the valuable Donjon Random Dungeon Generator.
The first creation task for any dungeon is to think like an architect. What purpose will this structure serve? Maybe you're building a crypt, which was originally designed as a crypt. Contrast this with a house that inadvertently became someone's tomb. Such differences may be subtle or radical. For example, few people trap their houses for fear of robbers but unguarded tombs must have some modicum of defense, or else all the treasure will be stolen. Get a feel for why this structure exists in the first place and that will help with the floor plan and design.
Part of the fun of making dungeons is that you get to decide not only what they were designed for but also what they are currently being used for, and the differences can be as radical as night and day. Many mage towers have become converted into primal humanoid strongholds. Secret cellars collapse in part and then all manner of vermin take residence. Perhaps that ancient burial chamber has attracted the attention of some powerful necromancer and it's become their base. Once you've got a good handle on what the structure was made for, deciding what is being done with it now should follow some sort of cause-and-effect flowchart. Earthquakes, erosion and warfare all have a way of uncovering sealed-off secrets, for instance. What has happened to your dungeon since it was first built?
There's a very simple yet very fun game that involves two or more people, paper and something to write with. First, rows and columns of dots are drawn on a piece of paper. This can be as big or as small as you'd like, just keep the whole in a rectangular shape. Next, one person draws a line from one dot to an adjacent dot, either horizontally or vertically. Move to the next person who does the same. When a space between four dots has become completely enclosed by lines, the person drawing the fourth line puts their initial in it or colors it in a way to mark it as 'theirs.' After all the dots are connected to each adjacent dot, the person who has the most boxes is the winner.
Dots lends itself very well to drawing complicated dungeons. Especially when you've got experienced line-drawers in the game, self-interest and competition eventually whittle the game grid down to large, enclosed chambers and winding tunnels. Eventually, the grid will be completely full and not very usable for a dungeon. However at a certain point in the game, an astute dungeon mapper can copy the game grid, erase a few lines here and there, and work the product into a probably quite intricate dungeon. Of course the game should continue to the end after this transcription has taken place, because almost no one likes to leave a game unfinished!
I've got a tried-and-true favorite online resource for dungeon mapping. That resource is Donjon's Random Dungeon Generator and there's a link further down the article. For free, you can input certain qualities into a random generator and it will make a dungeon map for you. Details and motif can be added to flesh out dungeon inhabitants. Square grids and hexes are supported, or you can leave the grid behind entirely. The shape of the layout, relative size of the rooms and even whether or not the hallways lead to dead-ends – this is an excellent resource for anyone hashing out dungeon maps. Should you find yourself pressed for time or disinclined to make a dungeon from scratch (or even
that
dungeon), I highly recommend it. Happy mapping!
Printable Dot Game at Printable Paper.Net
; Free with no sign-up required.
https://www.printablepaper.net/preview/dot_game
Donjon Random Dungeon Generator
; There's other resources there too!
https://donjon.bin.sh/fantasy/dungeon/


Related Articles
Editor's Picks Articles
Top Ten Articles
Previous Features
Site Map



Follow @rpgbellaonline
Tweet





Content copyright © 2023 by Leif Sutter. All rights reserved.
This content was written by Leif Sutter. If you wish to use this content in any manner, you need written permission. Contact Leif Sutter for details.