Shiner Beer Shines with Lance Armstrong LIVESTRONG Challenge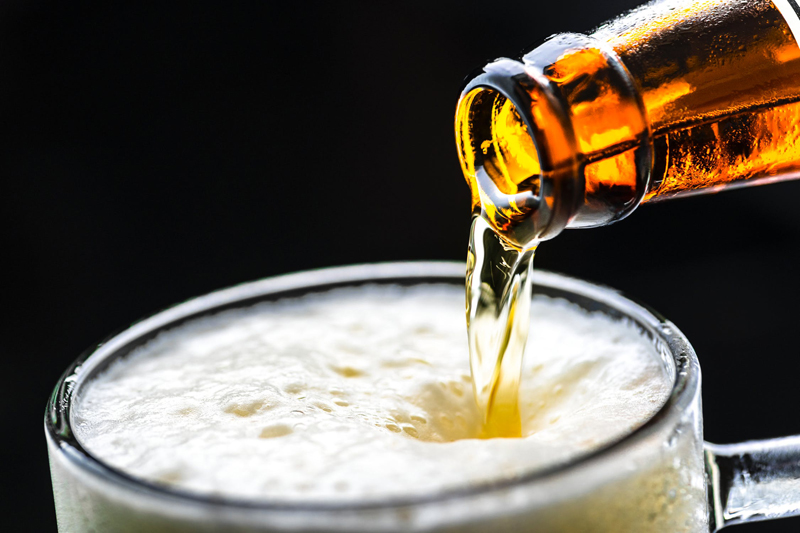 The United States of America is a land of dreams and imagination. Maybe it is the water, or the magical dust in the air. Without a doubt, the people in America rank among the most innovative in the world. Only in America would anyone have great business expectations for a remote Texas town with a population of 2,070 and wild turkeys spreading three-foot wingspans in gargantuan shadows across the landscape.

In 1887, Western European immigrants from lands that were then Germany, Bohemia, Moravia and Czech Silesia settled into this American landscape, establishing the little town of Shiner, Texas. By 1909, these immigrants brought their signature European culture into the area – a brewery that introduced Shiner Lager to the Texas scene.

As 1915 rolled around, German entrepreneur Kosmos Spoetzl, a traditionally trained brewmaster who had worked throughout Europe and Canada, meandered his way southward through America until he arrived in Texas where he purchased the "little brewery in Shiner." The rest is part of the 96-year history that established Spoetzl Brewery as the oldest independent brewery in Texas.

Owned by Carlos Alvarez, Gambrinus Company of San Antonio, Spoetzl Brewery currently produces four standard styles of beer and two specialty seasonals, encompassed within the umbrella of the Shiner Beer name. These artfully crafted beers have claimed 13 awards in major beer competitions throughout the world in the past two years. Honors have included a Gold medal for Shiner Winter Ale (American Style Wheat Beer) at the 2004 World Beer Cup - where 40 countries went head-to-head in 81 categories during this "Olympics of Beer" Competition; a Bronze medal for Shiner Winter Ale (American Style Wheat Beer) at the 2004 Great American Beer Festival; and Bronze medals for Shiner Dunkelweizen (American Style Wheat Beer) and Shiner Light (American Style "Light" Amber Lager), along with a Silver medal for Shiner Bock (American Style Dark Lager) at the 2005 Great American Beer Festival.

Champion beers seem to have a magnetic attraction to champions and Spoetzl Brewery is no exception. This year, Spoetzl Brewery's Shiner Beer has been chosen as the national beer sponsor for the Lance Armstrong Foundation LIVESTRONG Challenge. Five "ride, walk and run" events will be held throughout the USA between June and October, 2006. The Lance Armstrong Foundation will also be the beneficiary of the 8th Annual Shiner B.A.S.H. cycling event on May 6, 2006, with starting lines in Austin, San Antonio and Houston, Texas, USA and over 3,000 cyclists expected to participate.

Lance Armstrong and the LIVESTRONG Challenge

After overcoming a dramatic fight against testicular cancer that had metastasized to his brain and lungs, Lance Armstrong solidified his commitment to overcoming adversity with the start of the charitable Lance Armstrong Foundation in 1997. Armstrong then stunned the world by winning seven consecutive Tour de France cycling championships between 1999 and 2005, being named Sports Illustrated Sportsman of the Year 2002; the Associated Press Male Athlete of the Year in 2002, 2003, 2004 and 2005; British Broadcasting Company (BBC) Sports Personality of the Year Overseas Personality 2003; and ESPN Best Male Athlete in 2003, 2004 and 2005.

With such a star at the helm, the Lance Armstrong Foundation is a formidable force of inspiration for those affected by cancer as they focus on living and overcoming their unique challenges. Shiner Beer is proud of their association with LAF.

LIVESTRONG Challenge USA events scheduled:
June 25, 2006 – Southern California
July 30, 2006 – Portland, Oregon
August 20, 2006 – Denver, Colorado
September 10, 2006 – Philadelphia, Pennsylvania
October 8, 2006 – Austin, Texas

Pair Up with Spoetzl Brewery Shiner Beers:

Shiner Bock – 4.4 % ABV – Body is deep copper with a small tan head and generous sheets of lace that coat the glass. Mild notes of caramel, nuts, and sweet malt drift in the air, with flavors that mildly match the malt profile. Finish is dry.

Shiner Blonde – 4.4 % ABV – Translucent gold with frothy white head and generous lacing stimulates thirst through its enticing appearance. The flavor profile is lightly sweet and clean, with hops lingering spicy and purposeful in the background. Thirst-quenching with a desert-dry finish.

Shiner Hefeweizen – 5.6 % ABV – Deep "chill-hazed" orange with topaz glow emanating around the edges of the glass, while a glowing white head sits atop the body. Aromas are spicy and citric, with bread dough and yeast in the center. Gentle interplay of wheat, dough, citrus and spice flavors make for a very refreshing beer.

Shiner Dunkelweizen – 5.4 % ABV – A deep chestnut brown body totes a dense, creamy head of tan and seductive, spidery lacing. Sweet, light, toast flavors with caramel and toffee aromatic notes are echoed in the flavor, with the added shadow of light raisins and dried fruit. Light citrus hops add to a dry finish.

Shiner Kolsch – 4.9 % ABV – Glistening golden body supports a voluminous white head. Flavor profile is of grainy grass and hay with honey sweetness, light bready malt and a rich, earth spiciness.

Shiner Light – 4% ABV – Golden body glows with red reflections beneath a thick white head. Light flavors of bread dough and malt linger in a crisp base.

Keep your sights on more Shiner offerings throughout the year. Hats off to Spoetzl Brewery and the LIVESTRONG Challenge. For information on LIVESTRONG Challenge events, visit http://www.livestrong.org


Cheers!
 
You Should Also Read:
Heart Healthy Beer
Is Beer the Secret Spice of Life ?
Hangover Cures - A Beer Fox Guide


Related Articles
Editor's Picks Articles
Top Ten Articles
Previous Features
Site Map





Content copyright © 2018 by Carolyn Smagalski. All rights reserved.
This content was written by Carolyn Smagalski. If you wish to use this content in any manner, you need written permission. Contact Carolyn Smagalski for details.