Cochlear implantation process for children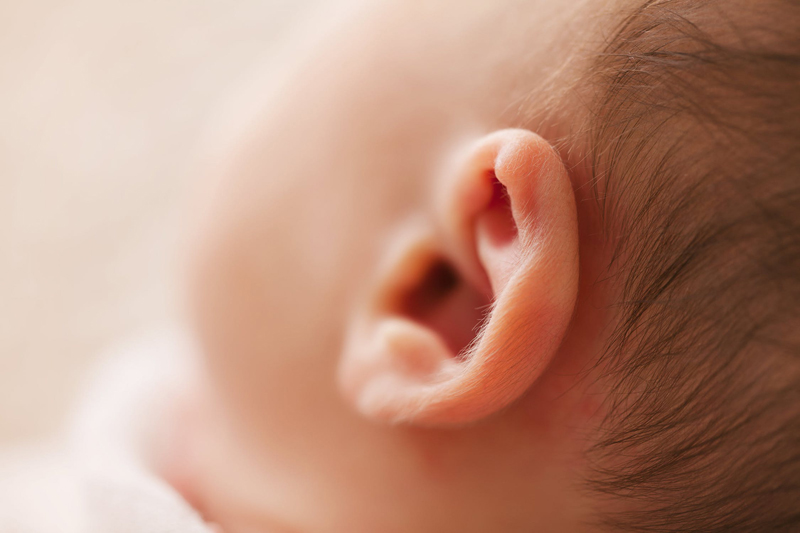 Navigating the journey of cochlear implantation in children

Acknowledgement: Faye Yarroll - Notes from Sydney Cochlear Implant Clinic Seminar Wednesday 20/10/09

In October, 2009 the Cochlear Implant Centre (SCIC) in Sydney ran a seminar for parents and professionals to provide an overview of the current practices in newborn hearing screening across Australia for the early diagnosis of severe to profound hearing loss.

Information was presented on the longitudinal outcomes of babies who underwent early cochlear implantation following screening and discussed the support provided from the time of diagnosis through to implantation.

What is the SWISH Program? The State Wide Infant Screening - Hearing (SWISH) Program aims to identify, by 3 months of age, all babies born with a significant permanent hearing loss. 85% of all babies in Australia are now screened at birth for hearing loss. Between one and two in every 1,000 babies has a significant hearing loss and SWISH helps these children access appropriate intervention by the time they are 6 months of age.

How are hearing problems diagnosed?
Technology is available to diagnose hearing problems in the neonatal period. It is recommended that all babies be screened no later than 1 month of age. All newborns are screened using Automated Auditory Brainstem Response (AABR) technology. If they do not pass this hearing screening they are referred for diagnostic audiological assessment.

SWISH diagnostic audiology services are provided through nominated paediatric hospitals. Newborns receive an audiological diagnosis, as well as medical assessments to assist with selecting appropriate intervention. After SWISH Newborn screening, 12% of babies are identified as having profound hearing loss that requires definite intervention. At 3 months a comprehensive audiological evaluation and assessment is undertaken and by 6 months intervention or implantation should be discussed or conducted.

Early assessment rather than later
Early identification of hearing loss is important, with research suggesting that intervention commencing by 6 months of age results in optimal speech and language development and minimises the need for ongoing special education. The peak time for babies to be implanted after being identified as having profound hearing loss is at 7 months and before 12 months.

Making an informed decision
Instead of simply enjoying their baby, parents who suspect (or know) their child has a hearing loss are floundering. They do not know what to do, where to turn and how to proceed in the best interests of their child. There are a number of organisations which can be found on the web and which have a physical presence in most states. These are particularly geared to help parents assess their options.

Aussie Deaf Kids provides online support and information for parents of deaf kids and their web-site can be accessed at www.aussiedeafkids.org.au/index.html A free newsletter subscription keeps parents up to date about the options to help them make an informed decision about how best to help their child communicate.

GPOD Global Coalition of Parents of the Deaf and ANZPOD Australia/NZ parents of deaf provides information about other organisations www.gpodhh.org An online survey on this site for Parents of the Deaf, which takes about 10 minutes, helps parents understand their situation.

The Cochlear Implant Process for infants
What is the process when a family approaches the implant centre for help?
When a family contacts the centre their first interview is with a social worker who will make a paediatric and psychosocial assessment. Parents are made aware of the options they have for their child, of which Cochlear Implantation is just one. They will refer them to the paediatric program, providing information, support and guidance along the way. The social worker is responsible for counselling the parents, listening to issues and concerns and discussing the options available. They will also co-ordinate the process, (arrange MRIs, EcochG testing), network and refer them to agencies and or other clinics for treatment.

After the initial contact the family will consult with an implant surgeon who together with the social worker, gives parents a basic explanation of what is involved in a Cochlear implantation, what to expect, what the likely outcomes are and an outline of surgery. They will be shown a demonstration kit of an implant and have an opportunity to ask questions.

Why early implantation?
All statistics show that cochlear implantation before 12 months is better than later. If implanted early, then expressive language skills are normally good around 6 months of age.

If parents opt for a Cochlear implant they complete the paper work to start the implantation program. Once the process is underway they are allocated a Case Manager/Audiologist who arranges for the necessary medical tests, the appointments for further discussions and the scheduling of surgery.

After the surgery, there is a wound check at one week and further discussions about what to expect when the speech processor is activated two weeks after surgery. The baby is then regularly monitored for reaction to sounds and referred to a specialist for speech development. The amount of speech therapy and training required depends on whether the child has any other medical conditions and the age of the child at implantation.

The SCIC helps parents get through this difficult time. The centre helps them assess all options and points them to organisations, professionals and people who can help them get the best communication outcome for their child.


Professionals:
The professionals presenting at this forum were:
Kirsty Gardner-Berry (Member of the National Hearing Screening Committee)
Kerrie Castle (SCIC) (Social Worker)
Kate Kennedy (Parent Council for Deaf Education (PCDE)
Anne Porter (Aussie Deaf Kids)


More information on the cochlear implant study can be found at www.outcomes.nal.gov Lochi Study.

You Should Also Read:
Benefits of Cochlear implants in children
Testing for hearing loss in babies
Issues faced by deaf children


Related Articles
Editor's Picks Articles
Top Ten Articles
Previous Features
Site Map





Content copyright © 2022 by Felicity Bleckly. All rights reserved.
This content was written by Felicity Bleckly. If you wish to use this content in any manner, you need written permission. Contact Felicity Bleckly for details.