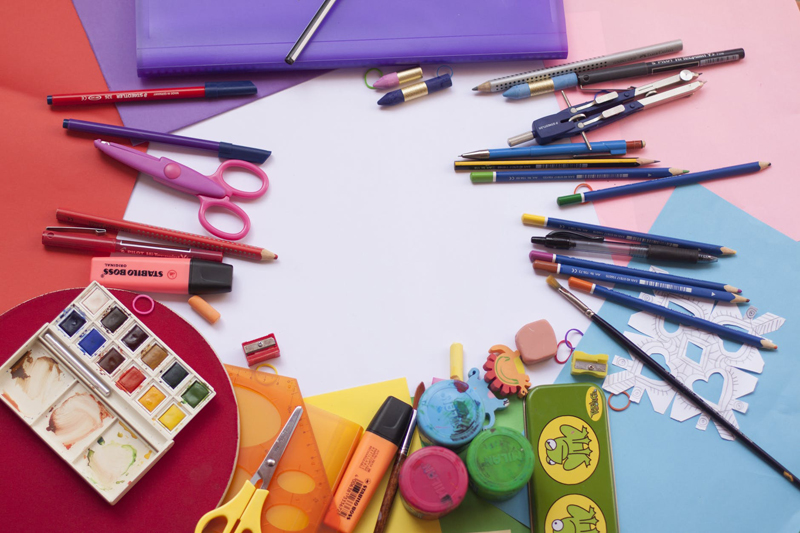 There¡¦s Ground Hog Day, Chinese New Year, Valentine¡¦s Day and Presidents Day all good reasons to celebrate in the month of February. But there are many other Fun February Holidays to consider. So whether it¡¦s Creative Romance Month, Jell-O Week, or National Doodle day read on to discover more Fun February Holidays you can enjoy with you and yours.

Creative Romance Month

Since Valentine¡¦s Day happens in February it¡¦s only fitting that Creative Romance Month should be celebrated for the month of February as well. Creative Romance Month is all about getting creative with love. Romance doesn¡¦t have to be expensive to be fun. In fact, some of the most memorable times are those times where couples had to use their imaginations to celebrate.
Spell ILU with their video games or movies

Does your significant other have more than their fair share of video games or movies? Then why not put them to good use? As a romantic gesture, make the letters ILU out of them. Place them on the bed or in a spot where they are sure to be seen. It will be a simple, yet romantic surprise that will never forgotten.

Spell It Out in Cookies

Like to bake cookies? Have a significant other you¡¦d like to make feel special? Bake them their favorite cookies but with a twist. When shaping them form the letters LOVE YOU and bake, making sure to adjust baking time for thickness. It¡¦s a sweet treat that is sure to please.

Spunky Old Broads Month

Dr. Gayle Carson is the founder of Spunky Old Broads Month and the author of the book ¡§How to be an S.O.B. ¡V Spunky Old Broad Who Kicks Butt.¡¨ It¡¦s a month to celebrate spunk, old or young it is to be enjoyed all year round. So get spunky today! Try a daring new hobby, nude sky diving anyone? Or take some dance lessons, the idea is to break out of the mold and have some fun. What will you do for Spunky Old Broad¡¦s Month?

Love Makes the World Go Round; But, Laughter Keeps Us From Getting Dizzy Week: 8-14

Will you join The HUMOR Project in celebrating ¡§Love May Make the World Go ¡¥Round, But Laughter Keeps Us from Getting Dizzy¡¨ Week? It¡¦s a week to get silly, laugh and celebrate the fun in life, but no need to wait until then anytime is a good time to celebrate good times.

Why not take your significant other to an Improv Comedy Club? The mood is light and you can even join in the fun! It¡¦s a night of fun and laughs that will be remembered.

If you wish to stay in why not have a comedy film festival? Gather your favorite comedy movies, pop some popcorn, put out the snacks and curl up together for some belly laughs.

The official Bullsh*t Button

Know some people that are just full of it? The next time they run their mouths push the official Bullsh*t Button. You can get them at office supply stores and online. It¡¦s sure to bring attention and a laugh or two. Put one in your cubicle today.

Jell-O Week: 7-13 (second full week)

Jell-O week was officially declared by the Utah Legislature in 2001. Jello has been around since the late 1890¡¦s. The many things you can do with Jell-O include the ever popular Jell-O shot (Jell-O mixed with your favorite alcohol), salads, origami cranes (yes, they are real) and bubbles, just to name a few. So the next time you see a box of Jell-O think outside the box.
ļ
Cow Milked While Flying In an Airplane Day: 18

Elm Farm Ollie became the first cow to fly in an airplane on February 18th, 1931. She was milked during the flight and the milk was sealed in paper containers and parachuted over St. Louis, Missouri.

How to celebrate? Aside from milking a cow in an airplane, here are a few ideas to get you started. Get your favorite kind of milk whether it be whole, skim, almond or any other. Grab some cookies. Bake some brownies. Make sure to have your syrups, ice cream and blenders handy and throw a party to celebrate milk and all the things you can do with it.

National Doodle Day: 5

National Doodle Day is an annual fundraising event put together by Epilepsy Action. February 5th is the day set aside to celebrate and get doodling. By doodling and donating you can have fun and help put an end to epilepsy. So join with friends, family and famous faces and draw a line through epilepsy.

Though February is short on days, it¡¦s long on holidays and reasons to celebrate just for fun or for a good cause. Pick your holiday or make up one of your own and celebrate. It¡¦s time to have fun and be sure to take pictures to share with friends and family on social media!



Related Articles
Editor's Picks Articles
Top Ten Articles
Previous Features
Site Map





Content copyright © 2022 by Jana Taylor. All rights reserved.
This content was written by Jana Taylor. If you wish to use this content in any manner, you need written permission. Contact Jana Taylor for details.