Interview with Ree Soesbee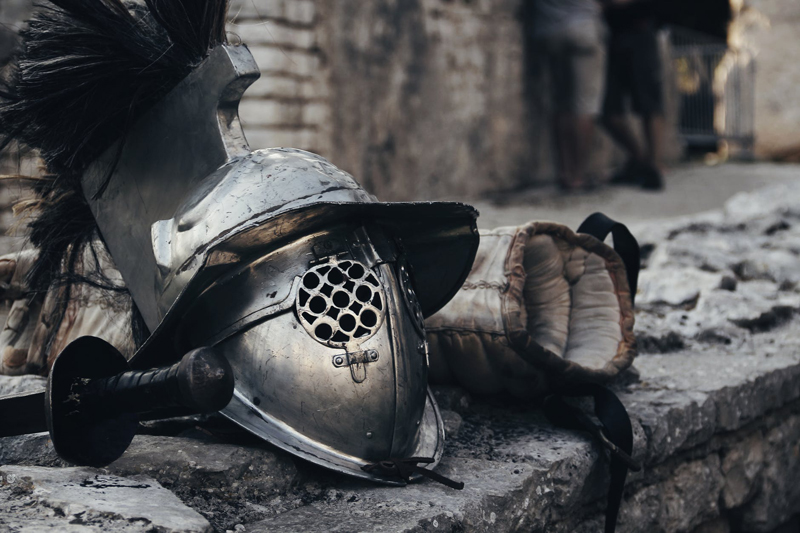 Ree Soesbee is best known as the storyteller behind the Legend of the Five Rings, but has writing credits on numerous role playing source books and novels, too. Ree was gracious enough to agree to an email interview.
Jay: While you're most known for your work on Legend of the Five Rings, you've contributed to numerous role playing source books and supplements, as well as written many RPG related novels. What has been keeping you busy lately?
Ree: Well, my main projects right now include a series of new books, both for the Dragonlance line and for others (some of which are top secret), working freelance on various d20-style projects, and most importantly, my day job - writing for Arena Net as a game designer on Guild Wars 2. Guild Wars was hugely successful internationally and in America, as one of the top 3 MMO's ever produced, and we're looking at nothing less for GW2 when it comes out in a year or so.
Jay: With all that on your plate, do you get time to actually game these days?
Ree: Absolutely! I have two D&D campaigns that I participate in, and one Star Wars (Saga) campaign, plus a pseudo D&D campaign (home brewed) that I run once every two weeks or so. I actually game too much! I like to have at least one campaign going that isn't medieval-fantasy, specifically to broaden my mind a bit. I think that a lot of medieval games have very subtle differences, and I think it's important to really stretch your creative wings. For me, a lot of TTing is character creation and invention, playing on a theme, really trying to make a whole person with frailties as well as strengths - that's an important part of writing, too, so gaming keeps me in 'fighting trim.' :)
I also LARP, though I haven't been doing as much of that in some time. The game I LARP has sort of lost it's appeal due to bad rules and systems, and I don't have the inclination to adapt a house version just for a small troupe, so for the most part, I spend my energy from that outlet playing video games instead of being social. Bad me, I suppose, but I know I'll eventually come around to doing something gamer-outgoing again in time.
Jay: I'm getting tired just thinking about everything you're doing (and envious about all the gaming!) You seem to have done most of your work in fantasy games, but mention you like to do other sorts of role playing, too. What's the most non-fantasy game you've tried, and how did that work out?  Have you branched out of fantasy work professionally?
Ree: I have, to an extent. I have a number of science-fiction novels concepted, but thus far, I've been so busy with the Dragonlance and other projects, that I haven't been able to get much done on those projects. While I was working toward my PhD, I had several articles and the like published in the literary field, but I haven't done much of that lately, either.
The most non-fantasy game? I'm not sure what you mean - I play Star Wars, and I play MMORPGs of all kinds (City of Heroes/Villains!) as well. I've played Cyberpunk, Scion, and Vampire: the Requiem as well, which are outside the 'traditional sword and sorcery' genres. If you mean board games and the like - I'm a big fan of the card game Flux, as well as many of the Cheapass games like Killing Dr. Lucky. I play Scrabble and chess, and I'm learning go, but I'm *terrible* at it so far. Practice makes perfect, though!
Jay: You've made your way into what many gamers would see as their dream job, creating the stories that others use for their games and entertainment. That's obviously a result of talent, dedication, hard work, and all the rest, but is there any one moment that you'd point to as pivotal, and say, "I have no idea how that worked out, but I'm glad it did"?
Ree: I love my job - I've loved every minute of working in the game industry, from RPGs to CCGs and now online with computer gaming. It's brilliant work, tremendously creative and fun. I'm not sure I can
point to any of it as 'luck' in that way, though; I mean, I was lucky in finding companies who are fun to work for, and who have excellent treatment of their employees.
There was a time when I was seriously considering getting out of gaming as more than freelance work. I started school again, began looking at my options - when I received a call out of the blue from Jeff Strain, one of the CEOs and Founders of Arena Net. If there's been any sweeping moment of luck in my career, that was it. Two of the head designers here at ANet played my CCG, Warlord, as well as some of my RPGs, and when they had a job opening for a lead writer/designer, they thought of me - then, they tracked me down and called me - and that wasn't so easy! Let me tell you, suddenly finding myself on the phone with one of the coolest, most well-known gaming execs was pretty astonishing. Discovering that their company had gone searching for me because they'd flat-out decided I was the one they wanted... that was even cooler.
Jay: Wow, that is very cool! That's a great testament to the creativity and personality you bring to your work, that also attracts your fans.
Thanks so much for taking the time for the interview, and good luck with your current and future projects. Anyone wanting up-to-date info about Ree and her work should head over to
LearsFool.com
.


Related Articles
Editor's Picks Articles
Top Ten Articles
Previous Features
Site Map



Follow @rpgbellaonline
Tweet





Content copyright © 2022 by Jay Shaffstall. All rights reserved.
This content was written by Jay Shaffstall. If you wish to use this content in any manner, you need written permission. Contact Leif Sutter for details.