Celebrate Life this Thanksgiving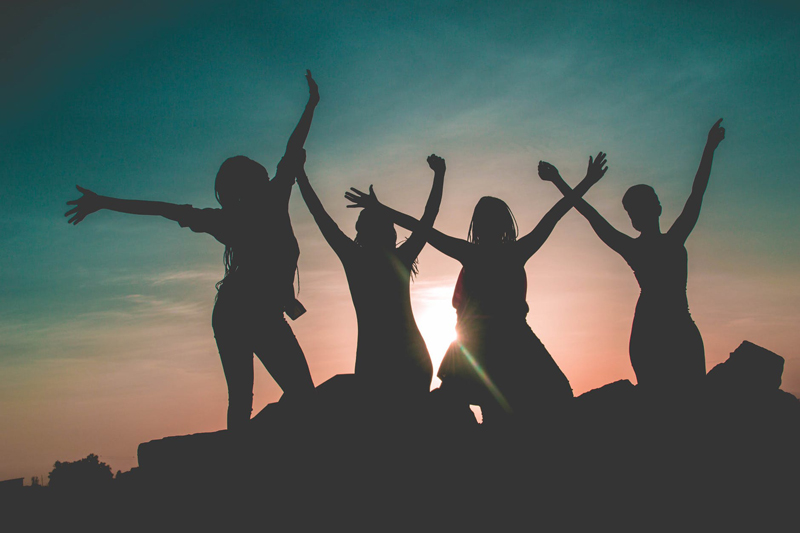 This Thanksgiving rediscover the extraordinary gift of your ordinary, busy, crazy, great life. While that might sound easier said than done it is, in fact, far easier than you think. Don't believe me? Read the following tips for simple changes that can change your life.

Get rid of or scale back cable, movie and magazine subscription and DVR services.

Sure we all enjoy a mindless good laugh at the end of a long day, but are there better ways to use that time and money? All together those service cost about $12,000 annually and rob you of countless hours that can be spent dreaming, planning, learning something new, connecting with friends and family, getting a decent night's sleep, or reading a good book. Invest the money for early retirement, in a college fund or let the savings support your goal of working less and enjoying family and friends more. While you're at it, why not look for other ways you can cut back?

Keep a Gratitude Journal

You have thought about doing this forever. This Thanksgiving is the perfect time to keep your promise. The benefits are immeasurable. For example, it is harder to take all the things that make your life wonderful for granted when you make a commitment to notice the big and small joys every new day brings. Give it a try; giving thanks feels better than complaining or taking things for granted.

Choose Satisfaction Over Constant Reaching and Discontent

You may not ever get everything you think you want, but you probably have almost everything you need and more. Revel in it, enjoy it; remind yourself that happiness isn't about how much money you have in the bank, the kind of car you drive or your ability to buy the latest and greatest must have of the moment. Happiness begins within. It is about your attitude, not your acquisitions.

Know What You Are Doing…and Why

Sometimes we constantly reach and we even get what we are reaching for, but we still don't feel satisfied or fulfilled. Avoid acquiring, acting or accumulating randomly. Instead, decide how what you are doing, getting or spending today can help you get where you want to be tomorrow. Not sure where you want to be tomorrow? It isn't too late to make a plan.

Slow Down

I've heard it said that even the muddiest water becomes clear when standing. Just as dirt in water settles to the bottom when the jar is still, so too can your mind become clear when you choose to slow down and listen for your inner guidance. An added bonus, slowing down makes it easier to notice the many things you have to be thankful for – especially when they don't seem immediately obvious. Decide not to take another second of your life for granted. Happy Thanksgiving! I challenge you to make those words so often spoken without real thought really matter.









Related Articles
Editor's Picks Articles
Top Ten Articles
Previous Features
Site Map





Content copyright © 2023 by Barbara Gibson. All rights reserved.
This content was written by Barbara Gibson. If you wish to use this content in any manner, you need written permission. Contact Barbara Gibson for details.