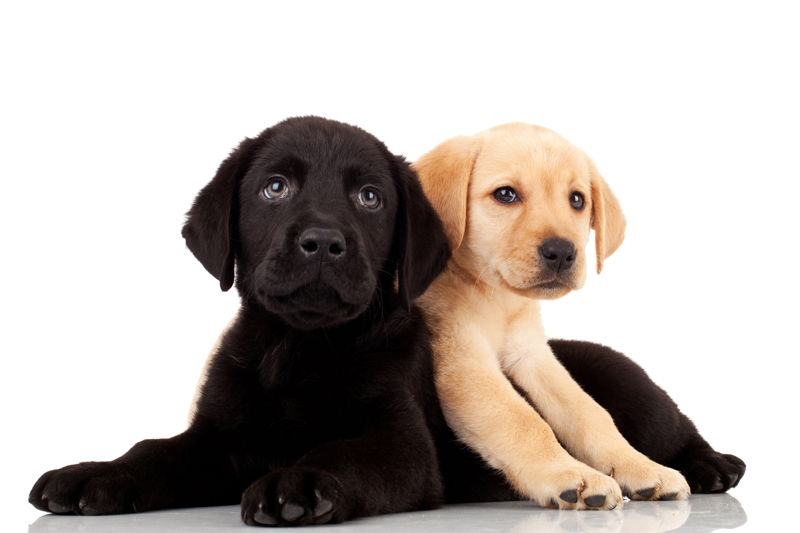 Have you ever wondered why your dog eats grass? We have four dogs; only one of them eats grass because she wants to. I mean, you will find our one Doxie grazing like a cow in a field, munching away on sprigs of tender green grass in our garden, happy as a lark. Keysha eats the grass because she seems to enjoy it and will wander all over looking for that perfect blade. This isn't all the time, but at least a couple times a week if the "mood" hits her.

Our other dogs are a different story. If we catch them eating grass, and in usually large quantities, you can bet within a few minutes they are throwing up something they didn't want. So it has baffled me why one can eat for enjoyment, the other eat to make (or so it seems) themselves feel better.

So what is the answer? From doing my research, I have found there is no definitive answer, so here is what I found.

Today's dog, in part because of evolution and domestication, eats vegetation as an alternative food source. Most common one is grass, while wild dogs are notorious for eating fruits, berries, and other vegetable matter, too. Grass may contain some nutrients your dog is lacking or it may be that it provides some needed roughage they need in their diet.

One explanation for eating grass is a canine's ability to realize when they feel nauseous and their tummy is upset. In order to relieve that sensation they eat grass. By chewing on the grass, it tickles their throat and stomach and ultimately it will make them purge whatever is in their system – making them feel better.

Others feel that by eating grass, it is a sign of some nutritional deficiency or even boredom. But eating grass is fairly common and doesn't usually cause too many problems. Most veterinarians consider it "normal" behavior as 79% of dogs have eaten grass and other plants at some time in their lives.

If you feel it is something new that your dog is doing, ask or take your pet to the veterinarian. If is it something that doesn't cause any issues, monitor them and don't worry. One study done mentioned that putting your dog on a high fiber diet can reduce or even stop their need from eating grass, so that might be something to consider or talk to your vet about. Only you and your pet know what is best, so always go with your first instinct and consult a professional if needed.

*Note - Because our garden is a wildlife habitat, and because of our furbabies, we do not use pesticides of any type, so we never worry about them eating anything toxic. Always be sure to check if there is something poisonous that could potentially harm your pet.

Please always do your research and consult with your veterinarian before taking any home remedies or supplements or following any treatment suggested on this page. Only your vet can provide you with advice on what is safe and effective for your unique needs or to diagnose your pets particular medical issue.


Related Articles
Editor's Picks Articles
Top Ten Articles
Previous Features
Site Map





Content copyright © 2022 by Bettina Thomas-Smith. All rights reserved.
This content was written by Bettina Thomas-Smith. If you wish to use this content in any manner, you need written permission. Contact Bettina Thomas-Smith for details.