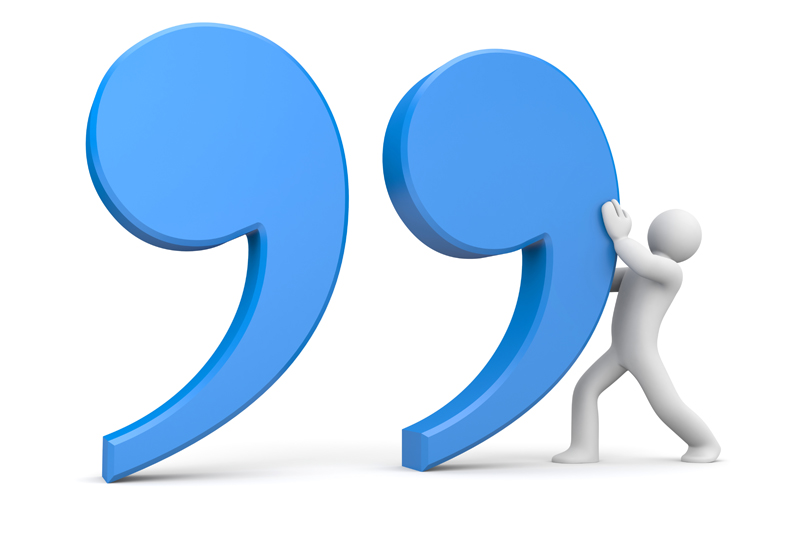 "There is no respect for others without humility in one's self."
-- Henri Frederic Amiel
"If we lose love and self respect for each other, this is how we finally die."
--
"Be respectful to others as you grow... If we lack respect for one group, then there is a tendency for that attitude to spread. It becomes infectious and no one becomes safe from the ravages of prejudice."
-- Walter Annenberg, Kids' Little Instruction Book, 1996
"Not respecting yourself, is the same as committing suicide at a slow rate."
-- Anonymous
"Self-respect can be a extension of your ego or a priceless virtue."
-- Anonymous
"What Women Want: To be loved, to be listened to, to be desired, to be respected, to be needed, to be trusted, and sometimes, just to be held. What Men Want: Tickets for the world series."
-- Dave Barry
"We are here to help one another along life's journey."
-- William J. Bennett
"Respect your fellow human being, treat them fairly, disagree with them honestly, enjoy their friendship, explore your thoughts about one another candidly, work together for a common goal and help one another achieve it. No destructive lies. No ridiculous fears. No debilitating anger."
-- Bill Bradley
"Since when was genius found respectable?"
-- Elizabeth Barrett Browning
"Respect for ones parents is the highest duty of civil life."
-- Chinese Proverb
"Self-respect permeates every aspect of your life."
-- Joe Clark

"Respect commands itself and it can neither be given nor withheld when it is due."
-- Eldridge Cleaver
"I have never been hurt by anything I didn't say."
-- Calvin Coolidge
"If human civilization is going to invade the waters of the earth, then let it be first of all to carry a message of respect."
-- Jacques Cousteau
"In order to acquire a growing and lasting respect in society, it is a good thing, if you possess great talent, to give, early in your youth, a very hard kick to the right shin of the society that you love. After that, be a snob."
-- Salvador Dali
"There exist only three beings worthy of respect he priest, the soldier, the poet. To know, to kill, to create."
-- Charles de Baudelaire
"My peers accept me and respect me, and that's enough."
-- Neil Diamond
"If you want to be respected by others the great thing is to respect yourself. Only by that, only by self-respect will you compel others to respect you."
-- Fyodor Dostoevsky
"Respecting yourself means listening to your body and emotions continuously. Then acting beyond a linear logic to achieve ones goals."
-- Lord Dragnys
"You're better than no one and no one is better than you."
-- Bob Dylan
"Respect your efforts, respect yourself. Self-respect leads to self-discipline. When you have both firmly under your belt, that's real power."
-- Clint Eastwood
"Let every man be respected as an individual and no man idolized."
--
"Unthinking respect for authority is the greatest enemy of truth."
--

"There is no happiness for people at the expense of other people."
-- Anwar El-Sadat
"Respect the child. Be not too much his parent. Trespass not on his solitude."
--
"Men are respectable only as they respect."
--
"Love and respect are the most important aspects of parenting, and of all relationships."
-- Jodie Foster
"They cannot take away our self-respect if we do not give it to them."
-- Mahatma Gandhi
"We never respect those who amuse us, however we may smile at their comic powers."
-- Marguerite Gardiner
"If you have some respect for people as they are, you can be more effective in helping them to become better than they are."
-- John W. Gardner
"Be beautiful if you can, Wise if you want to... But be respected-that is essential."
-- Anna Gould
"Respect yourself if you would have others respect you."
-- Baltasar Gracian
"Probably no greater honor can come to any man than the respect of his colleagues."
-- Cary Grant
"When men and women are able to respect and accept their differences then love has a chance to blossom."
-- John Gray

Allegory of Love, III 'Respect'

"In my day, we didn't have self-esteem, we had self-respect, and no more of it than we had earned."
-- Jane Haddam
"Self-respect is the cornerstone of all virtue."
-- John Herschel
"One of the surprising things in this world is the respect a worthless man has for himself."
-- Ed Howe
"Never look down on anybody unless you're helping him up."
-- Jesse Jackson
"We confide in our strength, without boasting of it; we respect that of others, without fearing it."
-- Thomas Jefferson
"Courage is a quality so necessary for maintaining virtue that it is always respected."
-- Samuel Johnson
"Never bend your head. Always hold it high. Look the world straight in the eye."
--
" I must respect the opinions of others even if I disagree with them."
-- Herbert Henry Lehman
"If being an egomaniac means I believe in what I do and in my art or music, then in that respect you can call me that ... I believe in what I do, and I'll say it."
--
"Some people have so much respect for their superiors they have none left for themselves."
-- Peter McArthur
"The most important phase of living with a person: the respect for that person as an individual."
-- Millicent Carey McIntosh

"It is not sufficient to be worthy of respect in order to be respected."
-- Alfred Nobel
"There was no respect for youth when I was young, and now that I am old, there is no respect for age--I missed it coming and going."
-- J. B. Priestly
"If one doesn't respect oneself one can have neither love nor respect for others."
-- Ayn Rand
"I had to fight hard against loneliness, abuse, and the knowledge that any mistakes I made would be magnified because I was the only black man out there... I never cared about acceptance as much as I cared about respect."
-- Jackie Robinson
"As we grow as unique persons we learn to respect the uniqueness of others."
-- Robert H. Schuller
"Where talent is a dwarf, self-esteem is a giant."
-- J. Petit-Senn
"Respect children because they're human beings and they deserve respect, and they'll grow up to be better people."
-- Benjamin Spock
"Respect for ourselves guides our morals; respect for others guides our manners."
-- Laurence Sterne
"When you are content to be simply yourself and don't compare or compete, everybody will respect you."
-- Lao-Tzu


"Integrity comes when character is tested; keep true and never be ashamed of doing what is right."

"Kind words can be short and easy to speak, but their echoes are truly endless."
-- Mother Teresa
"Every human being, of whatever origin, of whatever station, deserves respect. We must each respect others even as we respect ourselves."
-- U. Thant
"We live thick and are in each other's way, and stumble over one another, and I think we thus lose some respect for one another."
-- Henry David Thoreau
"Let every man make known what kind of government would command his respect, and that will be one step towards obtaining it."
-- Henry David Thoreau
"Politicians, ugly buildings, and whores all get respectable if they last long enough."
-- Robert Towne
"We must build a new world, a far better world - one in which the eternal dignity of man is respected."
-- Harry S. Truman
"Familiarity breeds contempt. How accurate that is. The reason we hold truth in such respect is because we have so little opportunity to get familiar with it."
--
"Respect a man, and he will do all the more."
-- John Wooden
"Respect the masterpiece. It is true reverence to man. There is no quality so great, none so much needed now."
-- Frank Lloyd Wright
A man pays respects at the Vietnam Ve...
and hear exclusive interviews from the greatest names in personal development. Leap onto the fast track to success with dynamic, exciting audio motivation messages with .
You Should Also Read:
Respect Poetry
Thank You Quotations
Quote of The Day


Related Articles
Editor's Picks Articles
Top Ten Articles
Previous Features
Site Map





Content copyright © 2023 by Danielle Hollister. All rights reserved.
This content was written by Danielle Hollister. If you wish to use this content in any manner, you need written permission. Contact Nicole Cardillo for details.