Vacation -- How To Care For Your Orchids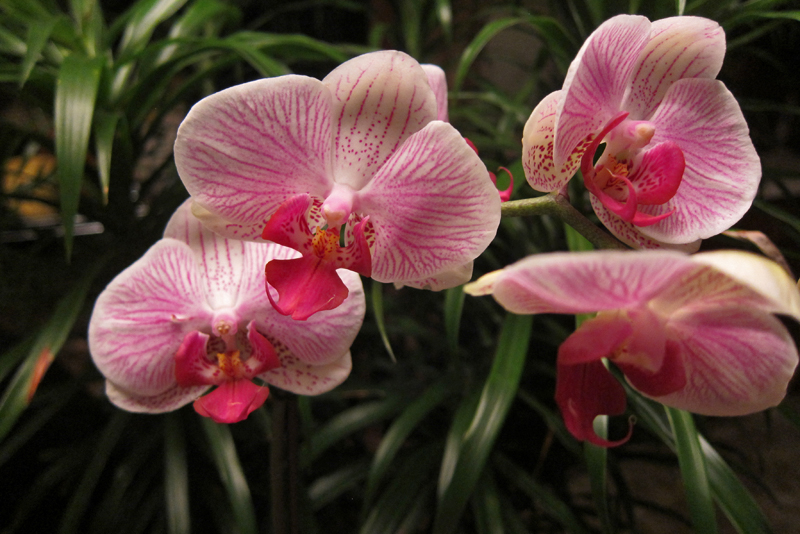 Vacation time is difficult for anyone who has indoor plants. And solutions can range from having a friend come in to water the plants to those little gadgets that drip water from a reservoir. Of course the best solution is a friend who will maintain the same watering schedule as you do so that there is no stress at all for your plants.

Of course, as you know, orchids don't need the same watering schedule as other house plants so you need to identify them carefully so that they will not be over watered. Putting all the orchids in one location with a different watering schedule will help your friend a great deal. Also putting them together will increase the humidity around the plants which will also keep them happy.

Mark the plants that should be watered every day with bright colored tape -- electrical tape works well. Walk through the area with your friend to make sure they understand just what you want them to do. Write everything down and give it to your friend. Also make an extra copy to leave in the house or greenhouse so that if they forget theirs there is an extra one. Provide all the watering supplies necessary for while you are gone if you use special water. Carefully mark spray bottles so that there will be no mistakes; even better, throw away any mixtures except the ones you want used. Some people react to fertilizers, insecticides, etc., so this is just a smart thing to do for your friend.

Be sure to emphasize the need for spraying only in the morning to your waterer. This is especially important for indoor plants where air circulation is harder to maintain. Plants misted late in the day with poor air circulation will develop crown rot quickly and you will lose them.

If you don't have a friend you can trust to do all this work, then you will have to come up with alternative methods. Plants can be watered heavily before you leave and then placed in a cooler and darker location than they are used to. Their metabolism will be reduced and their water needs reduced almost in half. So that if you water once a week, they should be okay for two weeks. A good place to do this is a shower or tub. If possible leave an inch of water in the tub with the plants on something to keep them out of the water. The humidity around the plans will reduce their need for water considerably.

This is only applicable to orchids in pots. Those that are mounted and need water every day or so will still need that. If you spend a lot of time away from home, perhaps mounted plants are not the best to grow.

You Should Also Read:
Spring Growing Tips
Orchid Profile - Jewel Orchids
Light Meters and Hygrometers


Related Articles
Editor's Picks Articles
Top Ten Articles
Previous Features
Site Map





Content copyright © 2023 by Susan Taylor. All rights reserved.
This content was written by Susan Taylor. If you wish to use this content in any manner, you need written permission. Contact Anu Dharmani for details.