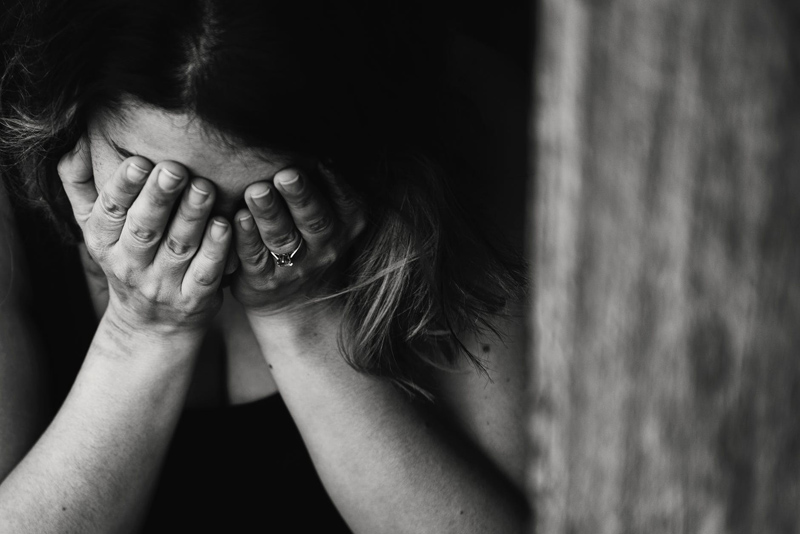 This article is geared towards those that are adult survivors of childhood abuse. While no longer children, those of us that have experienced childhood abuse of any kind, will eventually feel those painful memories and be forced to confront them. We will find ourselves asking one very important question, "Who am I, really?" We should all remember that while we were being cruelly and senselessly abused, it was likely that we were not allowed to think of such things. Consequently, as adults, we begin to encounter all of those emotions that we were unable to experience and release as children.

Victims of child abuse may yearn to connect with their little child inside of them. The only way to connect with that little boy or girl, is to allow them to be heard. Obviously, there is no audible speaking. This type of communication is vital to the healing of the adult. In pondering this, I believe that it is a communication between the me that is the adult and the me that was the child. It is a very arduous process, yet it is highly possible to heal. It is indeed the individuals choice, as to how long they will continue to shut the door of their heart, in order for that little one to come out in safety and heal.

How does an adult find that little child within? The inner child is there, we must simply take the time to listen for his or her voice deep within. For instance, have we taken the time to blow bubbles outside? Have we watched them drift slowly away, as it is being carried by the wings of the gentle nighttime breeze? When was the last time we went outdoors in the rain and stuck our tongues out to catch each drop of rain? When was the last time that we watched a comical movie with our friends?

We can surely hear the voice of our little child within, if we listen for it. It is not an audible voice that we hear, but a voice that comes from the depths of our heart. Have we felt like playfully skipping? Have we treated our child within to a carnival, with all of the rides and goodies? If not, it is never too late to create that little one. In order to create him or her, we must first be willing to accept that life contains both sorrows and joys, confusion and confidence, crying and laughter etc. The first step to creating ourselves is to acknowledge that there is a willingness to accept that little child. Many emotions come with our little one, yet, many successes also come with accepting our little one.

Perhaps it is time to create ourselves. It is time to create that inner person that longs to be heard. Create the sweet memories of a lost, but not forgotten, childhood. For example, when it is raining outside and we go back in time to when we once allowed our little one to play in the rain, perhaps we can consider allowing our inner child to play in the rain once again. We can create ourselves by tuning into our likes and dislikes. We can begin to create that person that looks for the priceless jewels in the storms, instead of seeing only the lightening and hearing only the thunder. Grab hold of that precious little one inside of you. Grab them by the hand and walk with them into the future of possibilities and hope. Create yourself today. Go on a hike in the forest and allow that little one to breathe through you and feel through you. Inhale the memories of the beauty surrounding you while you exhale the toxins of the abuse you once endured, which has been hidden for so long. Begin to create yourselves today and allow that person inside of you to appreciate all of the sights and smells in your environment. Go ahead, it's okay! Begin to create! You will find that in your creation, your painful past becomes a magical moment of releasing the sorrows and clinging to those precious, sweet memories as you build them for the first time in your life.


Related Articles
Editor's Picks Articles
Top Ten Articles
Previous Features
Site Map





Content copyright © 2023 by Kelli Deister. All rights reserved.
This content was written by Kelli Deister. If you wish to use this content in any manner, you need written permission. Contact Erika Lyn Smith for details.