My Review of, "Because of You"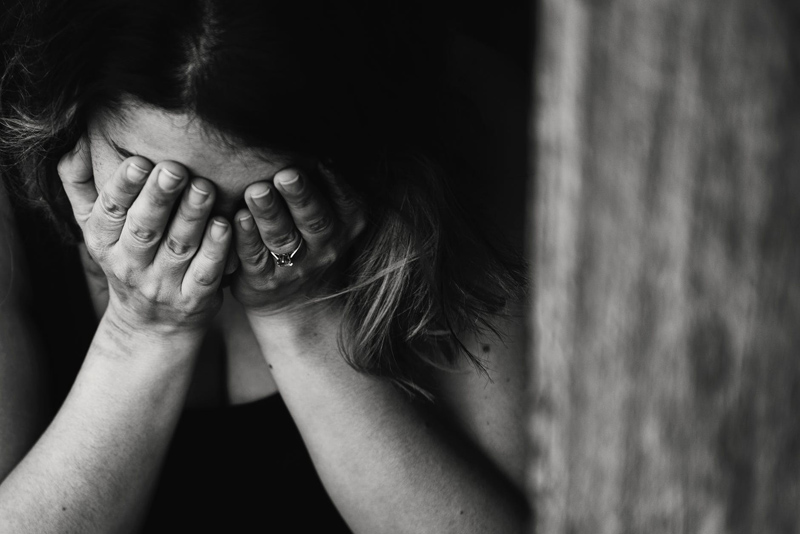 Kelly Clarkson's song, "Because of You," is stirring up many different viewpoints and is controversial. This article is about my viewpoint on this particular song. The first time I heard the song, I instantaneously felt that the lyrics were about something far greater than simply recording a song. "Because of You," in my opinion, is about a little girl that was raised by parents who were too caught up in their own world, to notice their child's pains, tears, fear, and frustrations. The lyrics to this song are powerful. It is obvious that she is talking directly about one, if not both, of her parents. The title immediately offers clarification to this fact.

The first stanza of the song seems to be speaking directly to someone and expressing the fact that she will not behave as they did. She sings of how she will not allow herself to become like the one she is singing of.

In the second stanza, Kelly sings about what every victim of child abuse feels, at some point. When she sings about the sidewalk, I believe she is speaking to her parents not about the basic safety concern of walking on the sidewalk, but of not allowing herself to be caught up in the same chaos that her parents lived in. It is as though the sidewalk to her, symbolizes trust. She says, through her song, that she has a difficult time with the issue of trust. I believe she inadvertently sings of the fear of falling into the same pit as her parents did. She sings of living in a perceived safe place, where she will be strong and not cave to the pressures her parents were facing.

She speaks of how she felt as a child. Essentially, in the third stanza, she sings of not being able to please her parents and the fact that emotions were not appropriate in her home. She speaks of the constant criticism placed upon her by her parents. Perhaps she had mustered up the courage to tell her parents, but they would only tell her what faults she had. She also sings of how it is for a child that lives in an abusive home, because her emotions, thoughts, and feelings were not appropriate.

In the fifth stanza, it seems as though she sings about how it was for her as a child, when she listened to her parents' cries. She also sings about the parent expecting the child to be an equal, since the parent obviously expected her to be an emotional support for them. Another viewpoint on the fifth stanza is that she sings of how it felt for her to listen to the crying parent at nighttime. The heartbreaker of this song is when she says that she apparently has become accustomed to being the strong one in the home, with everyone relying on her strength, even as a child.

This song really tugs at the heartstrings of those that have experienced any form of child abuse. I believe her song speaks through the perceptive eyes of a child; furthermore, it speaks of the fact that she was young and innocent. Yet, it seems as though her parents were obviously not thinking of their child during the darkness of their valley. There are parents that do indeed wrongly place the pressure of grieving upon their children.

I recommend this song to anyone that is trying to process through an abusive childhood. She was a child and as such, was not responsible for her parents behaviors. However, they seemed to place the burden of their relationship upon her, which was made obvious by her having to listen to the cries of one parent, being the one that the parent looks to for support, and the fact that as a child, she didn't exist in a realm of a child. On the contrary, she played the part of an adult when she had to carry the burdens of her parents on her own tiny shoulders.

She also addresses the effects her parents relationship had upon her in a negative way, even today. Judging by the lyrics of her song, she may have felt inadequate when it came to her parents and how they treated her, as well as what they expected of her. I don't believe she really had a childhood, since she was too busy being forced to be in the middle of the parents sour relationship. It is my opinion that she learned, as a child, to not trust anyone. Sadly, it seems as though she couldn't even trust herself. She had no blueprint to look back on. Trust apparently was a huge issue for Miss Clarkson. Instead, as her song so boldly points out, it would appear that the pains of her parents relationship took precedence over her own feelings, thoughts, and emotions.

If you are a survivor of childhood abuse, I urge you to purchase the CD that this song is on. You will most likely be able to relate to the words she sings. "Because of You," is a powerful song that grips the hearts of those that have experienced childhood emotional abuse.


Related Articles
Editor's Picks Articles
Top Ten Articles
Previous Features
Site Map





Content copyright © 2022 by Kelli Deister. All rights reserved.
This content was written by Kelli Deister. If you wish to use this content in any manner, you need written permission. Contact Erika Lyn Smith for details.