7 Preschool Play Date Tips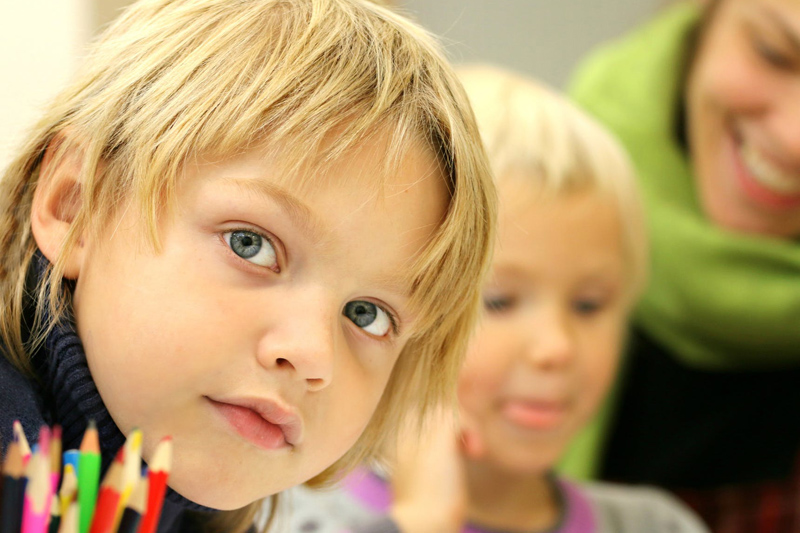 As soon as your child enters into the preschool years, "play date" will become a common phrase around your home. While this term may seem super formal and planned out, it really doesn't have to be. Typically it involves your child and a small group of other kids doing what kids do best—playing! Setting up a play date certainly is not rocket science; however, there are some details that you should definitely figure out before getting the kiddos together.

1. Scheduling: One of the most important aspects when scheduling a play date for preschool aged kids is to work it into their normal daily schedule. If your child still naps you definitely want to avoid setting up a play date during their nap time. Nothing is worse than a cranky, tired preschooler. You can't get frustrated if they aren't sharing or very social if you try and get them to play nicely during their normal nap time. Also, unless you plan on serving lunch during the play date, be mindful of the time that they typically eat lunch.

2. Length: Play dates typically are not an all-day event; an hour or two, at most, is usually an appropriate amount of time. If you are planning around a nap or another appointment then you should let your guests know ahead of the time the specific time frame that works for you and your child.

3. Food Preferences: Even if you plan on eating lunch before or after the play date, it is likely that the kids will want a snack. First and foremost find out if the other kids have any allergies. While there might not be any known allergies you may want to find out about other food preferences. You might not mind if your child eats processed food, but your guest might freak at the sight of rainbow goldfish crackers. Or, maybe they have chosen a vegan lifestyle, eat strictly Paleo, etc. You certainly do not have to make some elaborate snack with ingredients you have never heard of, but you should keep in mind their eating habits when offering snacks.

4. Location: Play dates at home are certainly an easy option. But, if you think your child might struggle with sharing their toys (or you simply don't want to worry about cleaning the house) then a neutral location may be the best option. A neighborhood park, zoo, aquarium, local coffee shop (kid friendly, of course), Gymboree open gym, and the library story time would all be excellent play date locations. Depending on where you live you may not have any of those options nearby, and if that is the case then don't be shy—invite them over to your house!

5. Planning:Don't stress about planning out every minute of your child's play date. If your play date will be at a neutral location then there isn't much you will need to plan; however, if you are inviting kiddos over to your house you may want to plan an activity or two for the simple fact that sometimes kids are shy. Kids who have been around each other a lot may start playing together right away, but you may have to get the ball rolling. It does not need to be anything elaborate. Even a simple art project will get the kiddos interacting with each other in no time. Nothing brings preschoolers together like a big ball of colorful play dough and some fun tools.

6. Size: Play dates can be scheduled for a few kids or a larger group of kids, but it may best to start with one or two kids if your child is new to play dates.

7. Not Just for Kids: Do you run into the same family at the park and library? Maybe there is another mom you enjoy chatting with at your child's dance class. Play dates aren't just for kids! In the preschool years parents almost always stay with their child even if the play date is at your house. Find somebody you want to get to know better and ask them if they want to set up a play date.

Some last tips and reminders: Kids will always be kids so don't worry if there is arguing over a toy or a lull in the play date action. Play dates are a great way for your child to develop important social skills; at the same time, they are the perfect chance for you to work in some adult interaction in your day. Have fun getting to know other families who are in the same stage of life as you!

You Should Also Read:
Set Up A Water Table Play Date
Set Up A Sensory Themed Play Date


Related Articles
Editor's Picks Articles
Top Ten Articles
Previous Features
Site Map





Content copyright © 2022 by Amy Tradewell. All rights reserved.
This content was written by Amy Tradewell. If you wish to use this content in any manner, you need written permission. Contact Amy Tradewell for details.