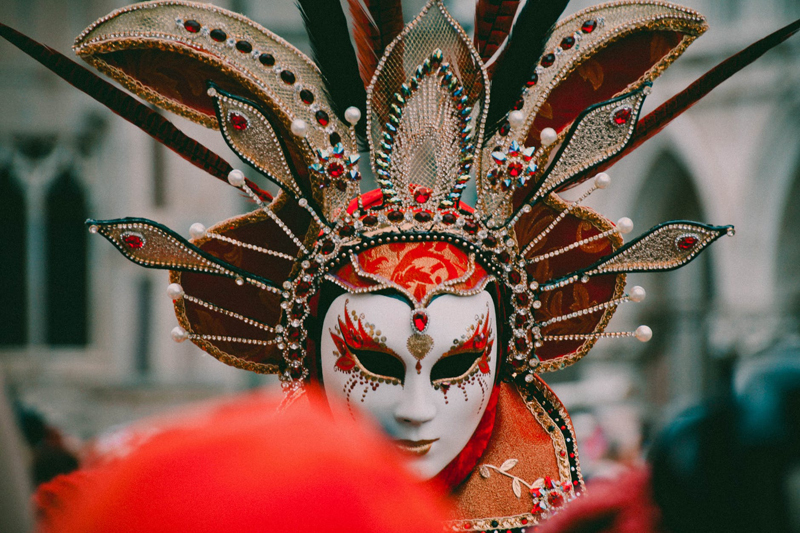 Are you planning to attend any Halloween parties this year? Do you dress up for Halloween at work? Do you Trick or Treat with your kids? Now is the time to start planning your Halloween costume for this year.
Movies are always a great inspiration for Halloween costumes. There were some terrifically costumed movies this year that can provide inspiration. From superhero movies to historical pieces to fantasy movies to fairy tales, there's something for everyone's taste.
Maybe you'd like to dress up as your favourite historical figure or just a person from another time period. You can do medieval, Renaissance, American Colonial, Victorian, Roaring Twenties, or any era you can imagine. All it takes is a little imagination and some online research into what people wore when.
Perhaps you prefer fantasy. The Steampunk genre provides a venue for mixing historical costumes with Age of Steam sci-fi fantasy. You can mix and match fantasy elements with Victorian clothing and come up with something completely unique.
Hollywood costumers often base their designs on clothing from different time periods in fashion history. Costumers typically take history of costume classes at college and they often draw on these proven designs even when costuming non-historical or fantasy movies. After all, historical designs have been proven to function well as clothing, so starting with historical garments may be a good jumping-off point for your Halloween costume.
No matter what your Halloween costume plans are this year, sewing patterns are the best place to start when making a costume, especially if it is a design you've never made before. Sewing patterns can provide a tested base for any costume. To choose the right pattern, make a list of the elements that are important to your costume: collar or no collar, long sleeves or short, high waist or no waist, et cetera. Once you have the elements of your costume itemized, you can start looking for a pattern that comes close. Sometimes you'll need to meld two or three patterns to get the look you want. When doing so, choose all your patterns from the same manufacturer so the pieces are sized similarly.
Reconstructing History has
patterns from all the eras represented in the new Julia Roberts fairy tale Mirror Mirror
.
Here's a great site for
Steampunk Patterns
.
Roaring Twenties patterns are a specialty
here


Related Articles
Editor's Picks Articles
Top Ten Articles
Previous Features
Site Map





Content copyright © 2019 by Kass McGann. All rights reserved.
This content was written by Kass McGann. If you wish to use this content in any manner, you need written permission. Contact Brandi Ford for details.