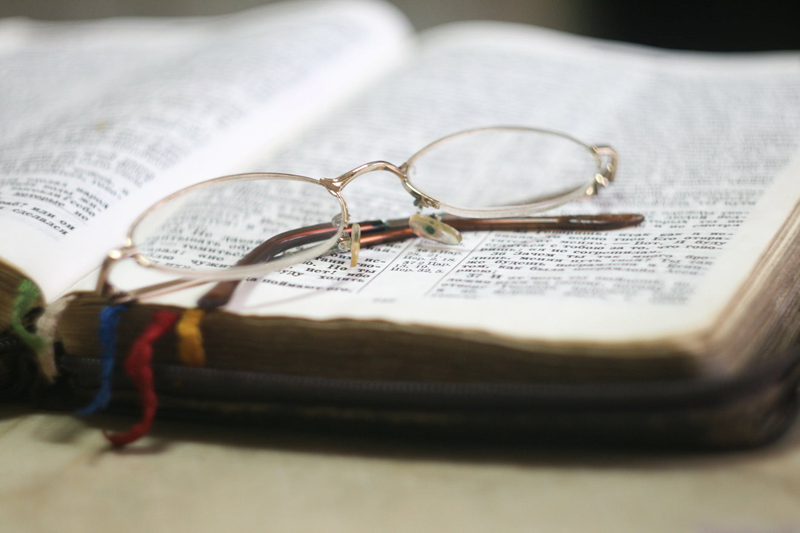 I dug deep into my files and found some ideas for Family Home Evening for the year. The idea is that you have a value for the month that you work on as a family. You also have a symbol that will help you remember the value you are working on for the month. Then there is a scripture to read each day and ideas for family home evening lessons and activities. This is a very flexible plan and you can make it fit the needs of your family.

I am going to share these the end of each month with the ideas for the next month. This week, I am sharing the ideas for the month of February.

February Gospel Study

Value: LOVE—Love & Kindness
Symbol: Intertwined Hearts
Main Scripture: John 13: 34-35
Songs: "Lord, I Would Follow Thee" (Hymns, no. 220)
"As I Have Loved You" (Children's Songbook, p. 136)

Date Scripture Summary
1 John 13: 34-35 A new commandment …That ye love one another
2 Matthew 5:44 Love your enemies
3 1 John 2:10 He that loveth his brother abideth in the light
4 1 John 3:23 Believe in Jesus Christ and love one another
5 1 John 4:20 If a man say he loves God and hates his brother…
6 1 John 5:2 We love the children of God when we love God
7 Moroni 8:17 I love little children with a perfect love.
8 1 Peter 1:22 Love one another with a pure heart
9 Mosiah 18:21 Hearts knit together in unity and love
10 D&C 88:123 See that ye love one another
11 Galatians 5:22 Fruit of the spirit is love
12 Ephesians 4:32 Be ye kind to one another
13 Proverbs 19:22 Desires of man his kindness
14 Isaiah 63:7 I will mention the loving kindness of the Lord
15 Romans 12:10 Be kindly to one another, preferring one another
16 D&C 107:30 Decisions to be made with brotherly kindness
17 1 Corinthians 13:4 Charity suffereth long and is kind
18 Luke 6:38 Give and it shall be given unto you
19 Matthew 7:12 Whatsoever ye would that men should do to you
20 Mosiah 4:15 Teach them to love and serve one another
21 Malachi 4:6 He shall turn hearts of children to fathers
22 Colossians 3:18-21 Love within the family
23 John 15:13 Greater love hath no man…..
24 John 13:14 I have washed your feet,…..
25 1 Peter 3:8 Having compassion on one another,
26 1 John 3:17 How dwelleth the love of God in him?
27 1 John 3:18 Love in deed and in truth
28 1 Peter 3:10 Love life, refrain tongue from evil
29**When Leap Year Pick your favorite


Family Home Evening Lessons
1. FHE Manual: The Commandments—Gifts from a Loving Father, p.7
2. FHE Manual: Love at Home, p. 74
3. FHE Manual: Loving Our Neighbors, p. 98
4. FHE Manual: Understanding Those Who Are Different, p. 102
5. FHE Manual: Developing Compassion, p. 106
6. FHE Manual: Contention, p. 180
7. FHE Manual: Friendship, p.187

Gospel Art Lessons
1. 216: Christ and the Children
2. 218: The Good Samaritan
3. 220: The Prodigal Son
4. 226: Jesus Washing the Apostle's Feet
5. 305: Enos Praying (his love for his people and enemies)

Related Activities
1. Teach love through service: to family members, to friends and neighbors, to strangers. Have them do something individually for a family member and for a friend or neighbor (it can be as simple as giving a bottle to a baby or getting a neighbor's mail). As a family, plan and carry out a service project to help someone in the community: the homeless, the elderly, a clean-up project, etc. Explain that they are following Christ's example of love by giving service. (See FHE Manual: Serving Others Together, p.266)
2. Make Valentine Cookies. Let the children bake and decorate them. Also let them choose to whom they would like to give them and do it anonymously. Explain how fun it can be to do something without getting credit for it.(this can be tied to activity 1)
3. Talk about the Golden Rule. Make conscious efforts to repeatedly ask the question, "What would Jesus do?" when you see contention arising.
4. Watch a Church video together and discuss how love was given. (Bible Stories for Children has all the parables in animation. You can check these out of your church library)
5. Adopt James 1:22 as your family motto for the month. It reads, "But be ye doers of the word, and not hearers only, deceiving your own selves." Let the word be LOVE and DO IT!!
6. Play the FEELING GAME. Cut pictures of people out of magazines. These can range from a man on a horse in the mountains to kids eating ice cream. Get a good variety of pictures. The game consists of looking at the pictures and trying to describe how the person in the picture feels. This can start on a physical level and you try to guess what he hears and sees, whether he is warm or cold, etc. Then try and go beyond that and focus on how he feels emotionally. Make it a discussion, with people giving their own opinions. A variation would be to give each person their own picture to study, then have them give a brief presentation on what they see. (This idea was found in Teaching Your Children Values by Richard and Linda Eyre)
7. Have children cut out pictures of things or people they love and make a collage of love.
8. Play the SHARE-FISH/SEL-FISH GAME. This game is played with cut out fish and homemade fishing poles. Magnets can be attached to both or you can put a clothespin at the end of the line and just clip on the fish of their choice. Create situations of sharing and glue or tape them to the fish. As children "catch" a fish, have them choose what they will do and talk about whether that was sharing or selfish.
9. Have children cut out lots of hearts and then go tape them to a friend or neighbor's door with the sign "You've had a heart attack! We love You!" Variation: have a child 'heart-attack' someone in the family, leaving a note why they love that person.
10. Go to the library and check out a book about people who are different: disabled, other cultures or races, the elderly, etc. Discuss with children how important it is that we love all people.
11. Make a special effort to show physical love and to say, "I love you" within the family throughout the month.
12. Telling stories is a great way to illustrate unconditional love and to help children separate your dissatisfaction with their actions from your dissatisfaction with them. Use the following ideas as guidelines and expand them into stories.
1) One afternoon Jamie came in from playing with his friend in the open field next to his house, with his shoes covered in mud. His beautiful new leather athletic shoes that his mom bought him just the day before, now looked terrible. Do you think Jamie's mother still loved him?
2) Two-year-old Allison wanted to know if her big sister's favorite baby doll knew how to swim, so she put her in the toilet to find out. Do you think Allison's sister still loved her?
3) Tommy found a little loose flap in the new wallpaper in Daddy's den. He wondered if his tiniest truck would fit under it. It didn't quite fit and Tommy ripped the wallpaper trying to make the opening a little bigger. Do you think Tommy's Daddy still loved him?
4) Jeremy's mother told Jeremy that he couldn't go to play with his friend, Anthony, because Anthony had a cold and Jeremy's mom didn't want him to get a cold too. After Jeremy had asked to go to Anthony's again and again and his mother kept saying no and started to get angry with Jeremy for asking, Jeremy screamed, "I hate you!" and threw himself on the floor crying and kicking. Do you think his mom still loved him?
(This idea was found in Teaching Your Children Values, by Richard and Linda Eyre, pp.172-173)
13. See FHE Manual: "Notes—A Great Way to Communicate", p265-266 for creative note making.

Related Topics
1. Affection
2. Charity
3. Friendship
4. Love of God
5. Grace
6. Love thy Neighbor
7. Love Within Family





Related Articles
Editor's Picks Articles
Top Ten Articles
Previous Features
Site Map





Content copyright © 2022 by Brenda Emmett. All rights reserved.
This content was written by Brenda Emmett. If you wish to use this content in any manner, you need written permission. Contact Brenda Emmett for details.