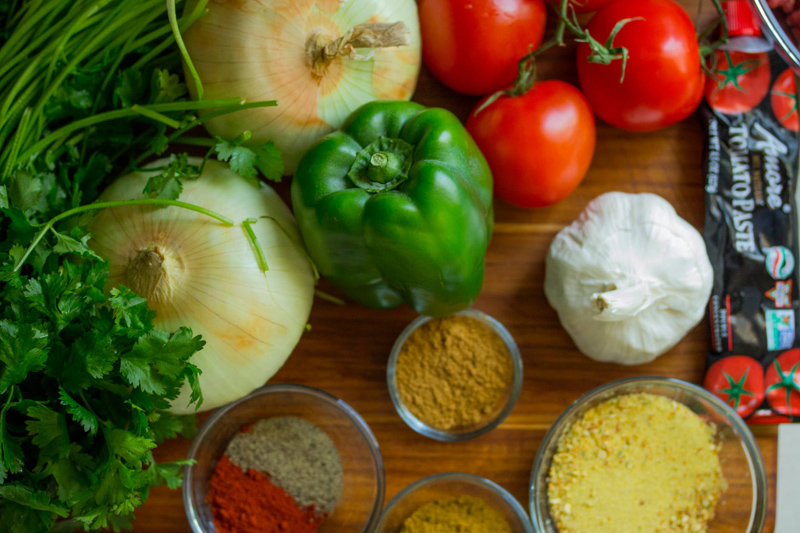 Gnocchi
are traditional Italian dumplings normally made with few simple ingredients, potatoes, flour and salt, and served with a variety of sauces.
Already before potatoes became a staple food in Europe, in Italy gnocchi recipes included different ingredients like breadcrumbs, almonds, wheat flour and eggs. 
Gnocchi alla Romana
or Roman style gnocchi, for example, are still made like at the time of the empire, using semolina instead of potatoes.
Many American gnocchi recipes recommend adding a couple of eggs into the dough, normally to help holding the ingredients together. Gnocchi can in fact fall apart when cooking in boiling water if the dough does not have the right consistency.
However, despite the necessary warnings, they are quite simple and quick to prepare and it's worth giving a couple of tries practicing the traditional recipe until getting the right results.
The right gnocchi should be firm – not rubbery like the ones prepacked found in many stores – enough to cook without breaking, while remaining soft and delicate to give in the end that melt-in-your-mouth experience at every bite.
In this recipe I used melted butter and sage as condiment with a sprinkle of 
Parmigiano
 cheese as final topping.
Ingredients and Instructions (serves 4):
2 pounds/1 kilogram of potatoes


8 ounces/225 grams of all-purpose flour


Salt


4 tablespoons of butter


5-6 fresh sage leaves      or


½ teaspoon of dried sage


2 tablespoons of grated Parmesan cheese
1.      
Peel the potatoes, cut them in large cubes and cook them in a saucepan tightly covered and with only a small amount of water, so that they steam rather than boil; doing so will prevent the potatoes from absorbing too much water, which in turn will require the use of less flour for the dough, giving the gnocchi just the right texture – compact while cooking but soft and melting in your mouth.
2.      
When the potatoes are tender, drain off any remaining water and leave them in the colander for a few seconds, just to get rid of excessive moisture. However, do not allow the potatoes to cool off before mashing them or the dough will not result smooth enough.
3.      
Rapidly mash them or pass them through a potato ricer or a veggie mill and mound over a board or other working surface, then make a well in the middle and gradually incorporate enough flour, one tablespoon at a time, together with a good pinch of salt. Knead the mixture well but quickly, just until smooth and workable but still soft.
4.     
Note: The amount of flour actually needed for the perfect gnocchi dough might be less than what indicated in the ingredients list, and it always depends on the quality of the potatoes. The purpose of the flour is to make sure that the gnocchi will hold together while cooking in boiling water. If this is your first time making gnocchi, it's a good idea to test the first one you make before shaping them all. If the test
gnocco
falls apart in the water, add a bit more flour and try again.
5.     
Cut off the dough in 4 pieces and roll them out into long sausage-like rolls, the thickness of your thumb. With a knife, cut the rolls into small pieces (they will look like little cylinders) just a little less than 1 inch in length (2 cm), then dust them with just a little bit of flour.
6.      
Finally, give them the typical gnocchi shape by pressing them gently with your thumb against the back of a fork, one by one. They will curl a bit while doing so, like a little shell. Set aside on a plate or tray dusted with flour until ready to boil them.
7.      
Fill up a medium-large pot with water, up to ¾ of its content, and bring to a good boil.
8.      
Meanwhile, wash and cut the sage leaves in small ribbons, then add them to melting butter over low heat and let simmer for a minute or two to release their flavor. Do the same if using dried sage.
9.      
When the water is boiling, add some salt and then cook the gnocchi dropping them in it in batches. They cook very fast and they are done when they rise and float to the surface, normally in less than a minute. Don't drain them, but gently remove them with a slotted spoon.
10.  
Place right away in individual plates – better if warm – and cover them with the melted butter and sage and some grated Parmigiano cheese.
Enjoy and buon appetito!
Cinzia Aversa, 2014
You Should Also Read:
Pasta
Creamy Tuna Pasta Recipe
Pasta with Eggplant and Sausage


Related Articles
Editor's Picks Articles
Top Ten Articles
Previous Features
Site Map





Content copyright © 2023 by Cinzia Aversa. All rights reserved.
This content was written by Cinzia Aversa. If you wish to use this content in any manner, you need written permission. Contact Cinzia Aversa for details.