Overcoming Procrastination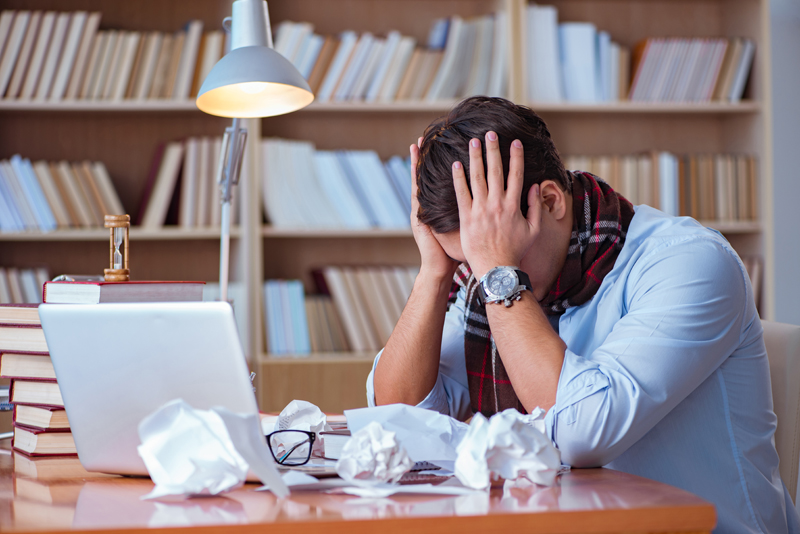 Each New Year begins with new resolutions for many people. This is the most popular time for setting new goals. Once the newness of the year proceeds, many of us fall back into the old and familiar way of doing things. The resolutions spoken are lost to procrastination. The spirit of procrastination can be overcome with a little work.
Procrastination occurs when tasks are left incomplete or avoided all together. It is difficult to fix a problem until it is identified. Why didn't the task get completed? Children usually need to find relevance in something in order to become interested in doing it. Adults can be the same way. It might take a little longer to complete a task that does not appear to fall in line with purpose.
Lack of understanding can also be a reason for procrastination. Instead of asking questions to get a full understanding, we often just move on to something else. It becomes a task for later. Waiting until the last minute to complete the task will result in added stress and anxiety. It can also become overwhelming. This can be avoided by simply seeking assistance. Questions are always good because it show that you actually want to complete the task.
Time management can also be an issue. The task didn't get accomplished because time simply ran out. Time management skills can be learned to overcome procrastination. Proper planning can allow enough time to complete the task.
Procrastination can drastically affect work life. It may put an employee in a negative light because a task did not get complete. Timeliness is very important in the workplace. It is not so easy to say that it will get done tomorrow. It is hard to overcome the reputation of being incompetent.
Perfectionists also become affected by procrastination. The desire to keep working until the project or assignment is perfect may result in never actually completing it. In these instances, the person may feel incompetent because he or she is not satisfied with the end result. This can also result in poor self-esteem and depression.
Procrastination can be overcome once the reason for putting the task off is found. Everybody is guilty of procrastinating at some point in their lives. It is important correct it as soon as possible in order to stay on track. It helps to keep in mind that there is a purpose for accomplishing the task. A sense of relief and accomplishment will be felt once it is complete.
Article By Celestine A. Gatley
Celestine Gatley´s Designed Transformation Blog


Related Articles
Editor's Picks Articles
Top Ten Articles
Previous Features
Site Map



Follow @celestinejones
Tweet





Content copyright © 2022 by Celestine A. Gatley. All rights reserved.
This content was written by Celestine A. Gatley. If you wish to use this content in any manner, you need written permission. Contact Celestine A. Gatley for details.