What Does Wine Taste Like?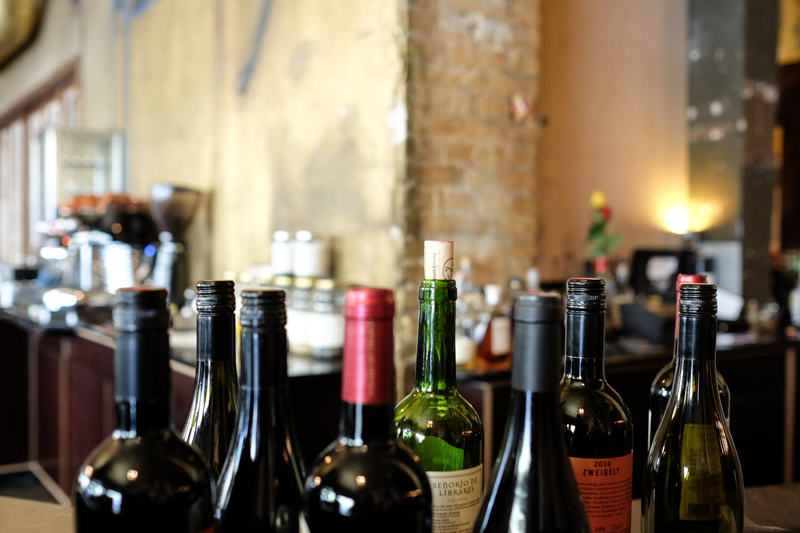 Writing about the taste of a wine requires both the reviewer and reader to have shared the same experiences, and that doesn't always happen.
A letter to my newspaper complained about flowery language used by the wine correspondent. 'Wine is made from grapes, therefore wine tastes like grapes. End of story', said the correspondent.
A carton of orange juice tastes of oranges and grape juice tastes like grapes but wine rarely tastes of grapes. Fermentation magically converts plain grape juice into something that tastes quite different.
Wine writers try to convey the taste of a wine they are reviewing. To report that it tastes like wine it not enlightening. The old time wine writers used brief statements like 'good wine' and arcane similes such as 'like a beautiful woman'. The current fashion is to liken wines' flavours to those found elsewhere — 'blackberry and apple-blossom with a touch of tar'.
Saying a wine tastes like fruits lead some to assume that those ingredients are added to the wine. That is not true. The writer is struggling to give an idea of what sort of flavours they found.
Unfortunately similes don't travel well. When British wine writers first encountered New Zealand's Sauvignon Blancs they likened them to gooseberry. This hairy green fruit with its distinctive sharp intriguing flavour is familiar to most Britons but little known elsewhere. A well known American wine and food writer was noting gooseberry flavours in a Sauvignon Blanc and yet I knew he'd written he'd never tasted a gooseberry. When tackled he explained that his knowledge of the flavour of gooseberry came from the wine.
I heard a pourer in a South African tasting room say Sauvignon Blanc has gooseberry flavours. A girl asked what a gooseberry was, she'd never encountered one. 'A small hard orange fruit with a paper-like covering', was the answer. Gooseberries are not found in South Africa, but
Physalis peruviana
have been cultivated in the Cape of Good Hope for more than 200 years and are known as the Cape Gooseberry, although no relation. The pourer had read that Sauvignon Blanc tasted like gooseberry and assumed it meant the only one he knew.
I am not familiar with wines made from varieties of the native American Labrusca species but reference books say they have a 'foxy' taste. This is defined as like wet fur. Americans who grew up with these grapes flatly repudiated this simile. However the only descriptor they could give is that 'foxy' means it tastes like the Concord grape, which is a Labrusca. Although that means that Concord wine tastes like Concord, it is a good descriptor to the many Americans who can buy cartons of Concord juice and who've eaten candies and jellies flavoured with Concord.
But otherwise this circular descriptor is meaningless. And that is one of the problems with describing the taste of wines; so much depends on the experiences of both the person making the description and those reading it.
Can you decribe what a 'foxy' wine tastes like without refering to Concord? Tell me on our
forum
.
| | | |
| --- | --- | --- |
| | Peter F May is the author of Marilyn Merlot and the Naked Grape: Odd Wines from Around the World which features more than 100 wine labels and the stories behind them, and PINOTAGE: Behind the Legends of South Africa's Own Wine which tells the story behind the Pinotage wine and grape, also available for the Kindle. | |
---


Related Articles
Editor's Picks Articles
Top Ten Articles
Previous Features
Site Map





Content copyright © 2023 by Peter F May. All rights reserved.
This content was written by Peter F May. If you wish to use this content in any manner, you need written permission. Contact Peter F May for details.