10 Summer Reading Classics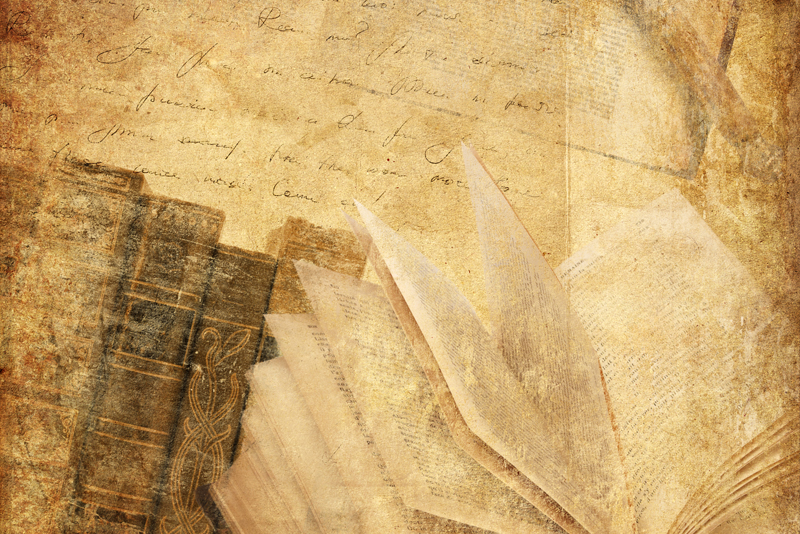 Many literary works are best served in the classroom, but others have become classics by being featured on vacation-reading lists year after year. Here are 10 of my picks, in order of publication date:

Pride and Prejudice by Jane Austen (1813)
Happy endings are few and far between in literary fiction, so this comedy of manners is an enduring bestseller. Independent-minded Elizabeth Bennett suffers no man to look down on her middle-class family, so when older sister Jane is accepted into high society, Lizzie takes a dislike to the haughty Mr. Darcy, preferring to befriend roguish Mr. Wickham. But in the Georgian era of genteel society, not everyone is who he or she seems to be. Conflict and diversion ensue.

Frankenstein by Mary Shelley (1818)
A Gothic tour de force written by the teenage wife of a Romantic poet. The tale of Victor Frankenstein's monster is a story within a story, the remorseful monologue of a hunted, haunted man. Victor recounts how he constructed the creature from parts of corpses and then flees, horrified his own creation. His reaction, followed by that of others toward the abandoned creature, illustrates how monstrous humans can be.

The Count of Monte Cristo by Alexandre Dumas (1844)
Nothing satisfies like well-planned revenge, and Edmond Dantes is a master planner. As a young sailor, he is framed for treason and sentenced to life imprisonment in the notorious Château d'If. A friendship with a fellow inmate ultimately leads to Edmond's inheritance of treasure buried on the island of Monte Cristo and his homecoming as a mysterious nobleman. You might have read a typically abridged edition before, but the unabridged modern translation by Robin Buss comes highly recommended.

The Adventures of Huckleberry Finn by Mark Twain (1884)
A companion story to Tom Sawyer's, this picaresque novel is by turns dramatic, satirical, philosophical and hilarious. Huck, on the run from the drunkard father who kidnapped him from "sivilized" Missouri life, meets Jim, who is fleeing from slavery. They escape upriver on a raft, acquiring dubious passengers called the king and the duke, and Huck has to reinvent himself at every stop along the way. There certainly is moral weight to his story, but it doesn't weigh down its feel-good buoyancy.

The Great Gatsby by F. Scott Fitzgerald (1925)
A Jazz Age masterpiece of elegant prose. Jay Gatsby, an upstart millionaire of shady origins, throws lavish parties but isolates himself from his pleasure-seeking guests. Only mild-mannered Nick Carraway, who narrates his story, has his confidence. And while it is a love story, Gatsby's affair with Daisy is only part of the American Dream he's desperate to achieve. Yet, even he ultimately undervalues the power of money.

Mrs. Dalloway by Virginia Woolf (1925)
A day in an ordinary character's life, revealing insightful depth. Clarissa Dalloway's walk through a vividly mapped London, followed by preparations for her evening party, provide imaginative space in which musings, wishes and recriminations stream through her consciousness. We also follow the thoughts of her husband, her former beau, and a shell-shocked veteran and his unhappy wife. Woolf gracefully portrays how, in the city, people may have shared experiences, but they live very much alone.

Evil Under the Sun by Agatha Christie (1940)
With nearly a hundred Christie books to choose from, this one may not top fan lists, but it seems the most apt for ours. Young newlywed Arlena Stuart Marshall, who flaunted and still enjoyed her amorous allure, is found strangled on the beach of the Jolly Roger holiday resort. Naturally, every guest is a suspect to celebrated detective Hercule Poirot, who puts his "little grey cells" to work on this sun-drenched mystery.

Things Fall Apart by Chinua Achebe (1958)
A masterwork of unpretentious storytelling set in early-colonial Nigeria. Former wrestling champion Okonkwo grew up ashamed of his layabout father. Now a leader among Umofia's tribes, Okonkwo enjoys the obedience and awe of his family, which includes Ikemefuna, a boy adopted from a neighboring village. But as Europeans assume governance over the Ibo people, Okonkwo reacts with the same rejection of weakness that built his reputation. The tragedy unfolds in an understated, evocative narrative style.

To Kill a Mockingbird by Harper Lee (1960)
Often read (rightly) as a condemnation of Depression-era racism, this is also a story of innocent childhood prejudice and learning to do the right thing. Scout Finch is the endearing 6-year-old who learns these lessons from her widowed father Atticus, a respected Alabama lawyer. Together with her brother Jem and their odd little friend Dill, Scout comes to understand why she should treat people with fairness and decency. Her narrative voice, with its childlike earnestness punctuated by winking humor, makes the townsfolk of Maycomb come alive.

Chronicle of a Death Foretold by Gabriel García Márquez (1981)
One of the Nobel laureate's most accessible works, this dreamy tale takes place in Colombia at the turn of the 20th century. Santiago Nasar was a wealthy rancher and flamboyant ladies' man stabbed to death in front of his house by the Vicario brothers. He had allegedly taken the virginity of their sister Angela, bride of a foreigner of the privileged class. The problem, which the chronicle's narrator is trying to solve 27 years later, is that everyone in town – except Santiago and his mother – had known what the Vicarios were planning. Why didn't they prevent it? The author's glittering prose, vibrant imagery, and intricate plotting add up to a world literature classic.

I hope I've included something for everyone. Thought of a title I've missed out? Please post your recommendation on the Literary Fiction Forum (linked below). Happy reading!




Related Articles
Editor's Picks Articles
Top Ten Articles
Previous Features
Site Map





Content copyright © 2023 by Lane Graciano. All rights reserved.
This content was written by Lane Graciano. If you wish to use this content in any manner, you need written permission. Contact Yvonne Ije for details.