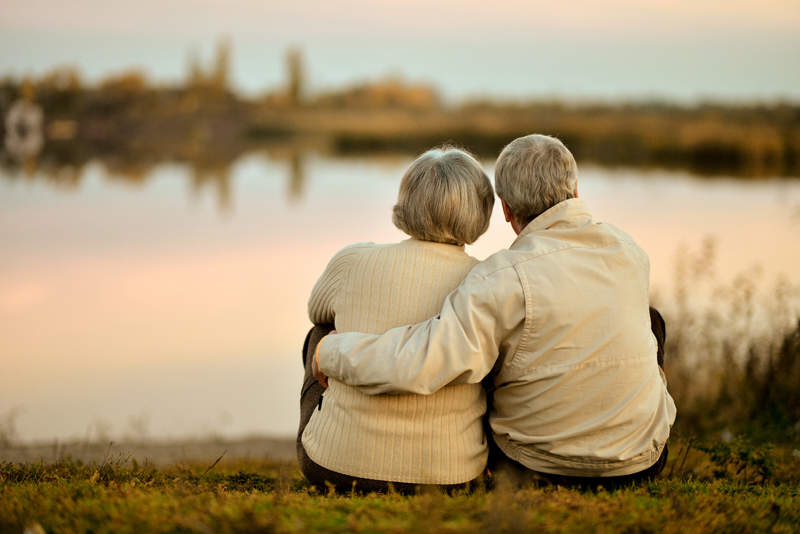 Lisa (names changed to protect privacy) was a lovely lady in her mid-sixties who had calmly and lovingly seen her mother through the ovarian cancer that eventually killed her. As a hospice social worker, I was present at the mother's death. As her mother took her last few breaths, Lisa burst into tears. "I just realized," she wept, "I'm an orphan now.'

She was right. Whether our parents die when we are six or when we are sixty, their deaths leave us orphans. The resulting grief can be overwhelming.

Grieving can be especially complicated for people like Lisa, who had a very close, loving relationship with her mother. Not only had she lost her mother and her last surviving parent, she had also lost a dear friend.

Ironically, grief can also be complicated when the relationship with the parent was hostile and full of conflict. In this case, the grieving senior has to let go of all of his or her hopes and dreams that the parent might eventually change, that the relationship would evolve into a closer one.

Unfortunately, there is not much support for senior adults mourning the loss of a parent. To the eyes of the world, nothing out of the natural order has occurred. Parents are supposed to die before their children, and it is certainly not unexpected for an eighty or ninety year old person to die.

That is why the first step on the road to dealing with a parent's death is to acknowledge your grief and to affirm that you have every right to grieve.

The next step is to let your feelings out. Crying is healing whether you are a man or a woman.

You may also find solace in sharing your grief with another person—your spouse, a close friend, a member of the clergy, or a counselor. You may have to educate the people you talk to that you have suffered a real loss and that your grief is normal. If one person can't or won't understand, try another, and another, until you find someone who can listen supportively.

Some people are not comfortable expressing their emotions to others. They may do better writing in a journal; working around the house, taking part in a favorite activity, meditating, or praying. If you are one of these people, remember to use these different activities to release your sadness, not cover it or hide it.

The loss of a loved one leaves an empty space in our hearts that can never quite be filled. However, as time goes on and you continue to work at healing, the intense sadness and sense of loss will fade away. Ideally there will come a time when you are able to find comfort in the memory of your parent.

Until then, keep reminding yourself that your grief is a normal and natural response to the loss of someone who has played a huge role in your life ever since you were born.



Related Articles
Editor's Picks Articles
Top Ten Articles
Previous Features
Site Map





Content copyright © 2022 by Debra Stang. All rights reserved.
This content was written by Debra Stang. If you wish to use this content in any manner, you need written permission. Contact Pamela Slaughter for details.