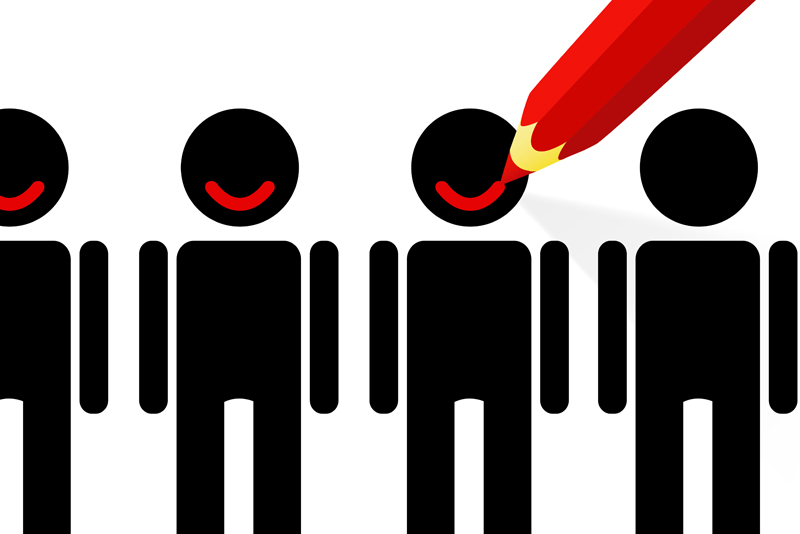 Every now and then I look around a meeting room and wonder what happened to the woman who said that this time was different and now she really had it or the woman who just got out of rehab, or the woman who was waiting for a court date for her DUI and all of the women you see at meetings a few times and then POOF! You never see them again.

Of course, not seeing them doesn't mean they have relapsed. As a matter of fact, this article is not about relapse although that is certainly a consequence of not using the tools available in a 12 Step Recovery program. I want to focus on what keeps us alive and well in the rooms of recovery. There is no perfect combination of activities that keep us clean and sober but there are certainly guidelines or strong suggestions as to what we must do. If you are new to recovery you will want to take these activities seriously. If you are well into recovery I hope this serves as a reminder of where you were then and where you are now.

MEETINGS: Ninety meetings in ninety days; meeting makers make it, etc., etc. We get tired of hearing about it but it is true. Meetings must be a habit. They must be a part of our weekly routine because if they are not, we will find a million excuses not to attend. It is important to give meetings as much time as we gave our addiction and that was probably quite a bit of time. Not all meetings are exciting or inspiring but I've never left a meeting wishing I hadn't gone. This is the opportunity to listen to others and to share our experiences, strengths and hope. We meet our sponsors at meetings and when we get out of ourselves we hear the similarities and not the differences.

After the 90 and 90 there really aren't any "rules" about how many meetings anyone should attend. I have heard from folks with a lot of years in the program that it is a good practice to go to a minimum of three meetings per week. If you live in an area where that is not possible, then you should at least be in touch with someone else in the program throughout the week. When two or more of us get together, it is a meeting!

There is so much I could say about meetings that I could dedicate an entire article to them but the bottom line is this: do you know anyone who attended meetings regularly and relapsed? It is doubtful. Meetings are anti-isolators and a place to seek sanctuary at dark times. Without meetings, we are pretty much doing the self-help thing that most of us tried before. And that doesn't work, does it?

SERVICE: Service is one of the cornerstones of a 12 Step Recovery program because it takes us out of selfishness and puts us into selflessness. Service isn't a one time deal. It is a commitment. This word "commitment" is important because before we got into a program, we might not have been able to commit to anything. There are so many ways to be of service and a lot of it doesn't require additional time if we are already attending meetings. Preparing or cleaning up a meeting room, chairing and speaking at meetings are a few of the ways to serve. These do not require any longevity in the program. The sooner you begin some type of service, the better you will feel.

The ultimate service work in a program is sponsorship. My own experiences sponsoring have proven invaluable to my sobriety and how I practice the principles in my life today. I've written about sponsorship before and if you have gone through all 12 Steps with a sponsor, consider being a sponsor. There is no final exam or graduation from a program to prepare you for sponsorship. You only need to be willing to be of service.

PRAYER AND MEDITATION: These are the personal tools we use to connect to our Higher Power. Although these can take some folks a very long time to accept and to practice, they are vital to spiritual growth and long-term recovery from addictions. Prayer and meditation is not that difficult although we make it so. Prayer is talking to your Higher Power. Meditation is listening. Sometimes when we pray so much and so hard and think we have been ignored or forgotten, it is because we have been so into us and our needs that we fail to listen.

Prayer can be asking God in the morning for an addiction-free day and in the evening being in gratitude that your prayer was granted. The Big Book gives us the Step Three and Step Seven prayers and sometimes the only prayer we need is, "Thy will be done". Prayer is simple but I must admit that for me it is the easiest part of my program to let go. When I let it go, I notice a dramatic change in the way I think and in the way I behave. The fortunate thing is that I recognize this and can get back on track quickly.

The easiest form of meditation for most of us is to read some type of book offering daily thoughts/meditations. Meditation in its purest form is an art that takes years of practice so we must be content with the fact that we can read a short passage and apply it to our day. It is a good idea to keep this book in a place where it can't be overlooked.

Each person has to come to his/her own conclusion as to what keeps them strong in recovery. A time ago I heard someone share this analogy. Imagine yourself in a small boat (recovery) and you are connected to the dock by three lines (meetings, service and prayer). When the water (life) gets rough, you are safe if all of the lines are secure. If one of them gives, the boat will start rocking. If two of them give you are in danger. If all three of them give, you are out there floating and could capsize and drown.

So when I stop seeing the women I mentioned in the beginning of this article, I can't help but wonder if they are safely in that boat or are in need of a life preserver. Meetings, service and prayer keep me safe from harm. What lines connect your boat and how secure are they today?

Namaste'. May your walk your journey in peace and harmony.




Related Articles
Editor's Picks Articles
Top Ten Articles
Previous Features
Site Map





Content copyright © 2018 by Kathy L.. All rights reserved.
This content was written by Kathy L.. If you wish to use this content in any manner, you need written permission. Contact Kathy L. for details.