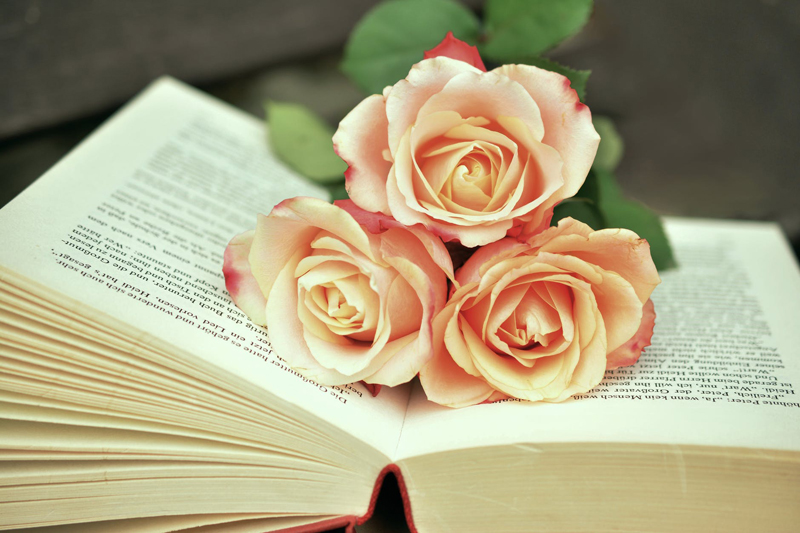 If you have ever taken any seminars on self-development, one of the suggestions that is always offered is to make a list of people who inspire you. These are normally people who you aspire to be like or whose career level and overall success you desire to attain. A second suggestion is to begin to spend time in the same circles as these people. Lists and self-evaluations can be positive tools when setting goals and planning for your future; however, as meant to be, they are very "self" centered. What if the things you want and the people you aspire to be like are not all God wants for you?

There is a saying, "Let go and let God" that is often employed when someone is being told to relinquish control of a situation to God and let him sort it all out. Even as "good" Christ-followers, all too often, we let God into some areas of our lives but not others. There exists an aspect of our lives in which we must maintain control and make all the plans.

Debbie Macomber, best known for secular romance novels and women's fiction (Cedar Cove series and Blossom Street series), has crossed over into Christian literature. In her second Christian release, God's Guest List: Welcoming Those Who Influence Our Lives, she relates having made a list of thirty people whom she admired and wanted to meet. Unfortunately, as she met many of them, they failed to live up to her expectation. When we don't know someone and are only familiar with their public image, our imagination takes over and we create a persona as we wish it to be. As she discovered, people were not always as we imagine them to be.

In the book, she tells a story of a woman who goes to heaven and is being shown around by Saint Peter. Upon arrival, the woman sees a bunch of unopened gifts that were intended for her. Questioning St. Peter, she is curious why the gifts were never sent so that she could have used them during her earthly life. St. Peter tells the woman that the gifts had been sent but she, herself, had overlooked them. Macomber uses the story to set the story line for God's Guest List and shares her real life experiences of people who God brought into her life.

A charming book written in Macomber's signature style, God's Guest List is about opening yourself to the people God sends into your life---the man in the park, the woman in line at the grocery store, the cantankerous co-worker---for a reason and a season. Sometimes, God places common people in our lives to perform extraordinary feats; other times, they offer the smallest word of hope and encouragement during a bleak time. Macomber challenges us to slow down and see people through the eyes of God. She also reminds us that, just as someone is a blessing or lesson in our lives, we are the same in the lives of others.

Destined to be one of my picks for favorite book of the year, I would highly encourage you to pick up a copy.

Disclaimer: This book was provided by the author's publicist in exchange for a fair review. Compensation for a fair review was not exchanged.

This book is available online from retailers such as www.amazon.com










Related Articles
Editor's Picks Articles
Top Ten Articles
Previous Features
Site Map





Content copyright © 2022 by Lyn Sedmina. All rights reserved.
This content was written by Lyn Sedmina. If you wish to use this content in any manner, you need written permission. Contact Lyn Sedmina for details.